Silly, zany and utterly delightful, Paddington 2 is a masterclass of children films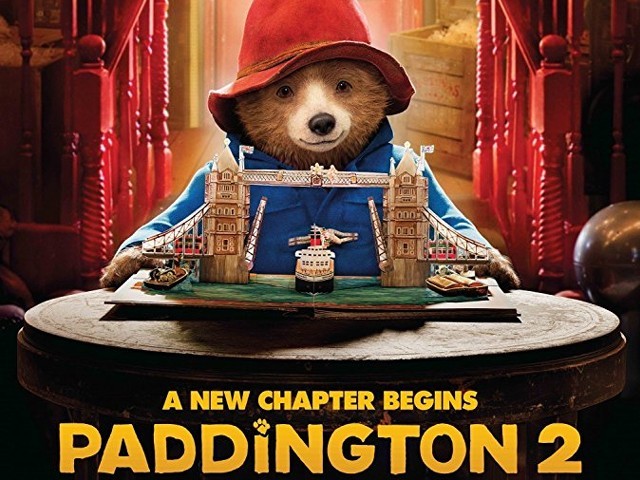 It has been over half a century – 61 years to be precise – since Michael Bond found a lone teddy bear on a shelf in a store near Paddington Station on Christmas Eve. The lovable stuffed toy went on to inspire one of the most celebrated children's book series of all time (starting with a volume in 1958 and ending in 2017 with the author's death). His stories have now led to a delightful film series that proves Paddington's adventures remain as relevant as ever.
The latest big screen instalment in the series, Paddington 2 – the sequel to 2014's Paddington – finds the marmalade-loving bear from darkest Peru in yet another pickle.
Since the events of the previous film, Paddington (voiced with gentle elegance by Ben Whishaw) has settled down with the Brown family in London and has become a popular member of the diverse community, beloved by everyone except the grumpy Mr Curry (Peter Capaldi) who'd rather the bear not reside in his neighbourhood.
With his Aunt Lucy's (voiced by Imelda Staunton) 100th birthday looming, Paddington sets out to find and send her a present. When he chances upon a popup book about London – the city his aunt always dreamt of seeing but never got a chance to visit – he decides it would be the perfect gift for her.
But to buy the pricey antique, the little bear must get a job and save money, hence presenting the filmmakers an opportunity to delve into a series of amusing visual gags.
Things take a more sinister turn, however, when the popup book is stolen and Paddington is wrongfully convicted and imprisoned for the crime.
It is then up to the Browns – a very enthusiastic Mary (Sally Hawkins) and a much more reluctant Henry (Hugh Bonneville) as well as their children Judy (Madeleine Harris), Jonathan (Samuel Joslin) and their housekeeper Mrs Bird (Julie Walters) – to find the real culprit and clear Paddington's name.
It is all silly, zany and utterly delightful. Paddington 2 is a masterclass in filmmaking for children, and a brilliant example of what filmmakers can achieve with relative simplicity without overloading the viewers' senses with gaudy outfits and excessive visual effects (a la Disney's upcoming fantasy projects).
The moral lessons and messages of embracing diversity may be front and centre in the film, but despite being clearly stated and often repeated, they never feel like they're being shoehorned into the proceedings or forced upon the viewers. There is a quiet beauty in Paddington's gentleness, and Director Paul King and his team have put together the perfect escapade around this beloved character that highlights his lessons of kindness while being consistently entertaining.
The cast is absolutely terrific. From Whishaw's tender voice to Hawkins' all-round effervescence, the performers are perfect in their respective parts. And there's a wonderful list of some great British actors – including Brendan Gleeson, Jim Broadbent, Jessica Hynes, Ben Miller, Richard Ayoade, Sanjeev Bhaskar, Meera Syal, and the aforementioned Capaldi – who make enjoyable appearances in smaller roles.
But the thespian who clearly steals the show is the remarkable Hugh Grant as Phoenix Buchanan, a down-on-his-luck actor who is the film's primary antagonist. Paddington 2 serves as a sturdy vehicle for displaying Grant's comedic skills in all his many guises throughout the movie, and if there's any justice in the world, the role should earn the actor a few Best Supporting Actor trophies in the coming weeks.
All in all, Paddington's second adventure is a fantastic cinematic offering that gives you a brief reprieve from reality as you escape into a world where kindness and marmalade fixes everything.
The gags and humour are bound to keep children entertained, and its messages of love and inclusivity will resonate with viewers both young and old. Best of all, Paddington 2 will make you actually feel things, and you are likely to leave the cinema with a big smile on your face while simultaneously dabbing a few tears from your eyes.
If you are a movie buff and appreciate well made films, then make sure you don't miss this one.
Oh and do yourself a favour and buy a jar of marmalade before you watch the movie. Trust me, you are going to need it!
All photos: IMDb