Nothing screams meetha like this delicious gajar ki barfi does!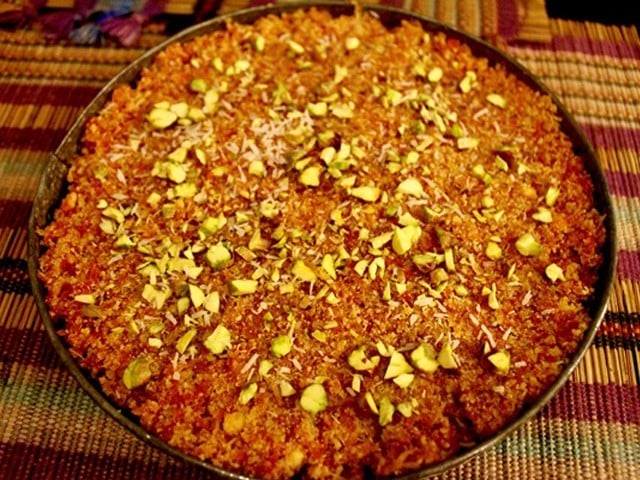 This year, I wanted to start things off with something sweet. Maybe I wanted to hint at my guardian angels to make the next 12 months as sweet for me as the desi dish I was about to make.
Desi desserts are always full of flavours, with each bite one floats off to a sweet paradise. Plump with refined butter and glistening with syrup, these delicacies are not for the faint-hearted. It is hard for me to walk past a shop where slabs of Sohan halwa topped with almonds, or newly fried bright orange jalebis sit enticingly in the window, and not find myself at the counter – I must add here that even though I am not a huge fan of desi sweets, but at times, they are just irresistible! These sugary delights have an emotional pull; in our culture, they are associated with happy occasions and are distributed among people to spread the joy. Celebrating a new baby, a promotion at work, or straight As in your GCEs is incomplete without a plate of mithai (sweets).
Barfi is a mithai that I believe is every desi sweet lovers' better half. The bite-sized desi confectionery is a milk-based dish that can be given flavour and texture using a myriad of ingredients like coconut, khoya (dried whole milk), cashew nuts, and so on.
The gajar (carrot) barfi is the lovechild of a barfi and gajar ka halwa (gajrela). This tantalising delicacy is essentially the same thing as gajrela, but with added milk powder so that the halwa is firmer and solidifies into shapes once it cools down. A mouthwatering dessert especially for the winters across the subcontinent!
So while we have been habituated to satisfying our sweet tooth after a meal (the post-dinner walk is often an excuse to stop by at the local ice cream vendor), sometimes it's okay to have the dessert before your meal. Do try out these tiny delights and set the mood going for what will hopefully be an amazing year for all of us!
Ingredients:
Carrots – ½ kg (peeled and grated)
Milk powder (full fat) – 1 ½ cups
Sugar – 1 cup
Ghee – 4 tbsp
Milk – 1 ½ cups
Desiccated coconut – 4 tbsp
Green cardamom powder – 1 tsp
Pistachios – 15 (sliced)
Method:
1. Heat milk, add the carrots and cook till the milk dries on medium flame.
2. Then add the ghee and cook on medium flame.
3. Add the sugar and green cardamom and cook till the water of the sugar dries on medium flame.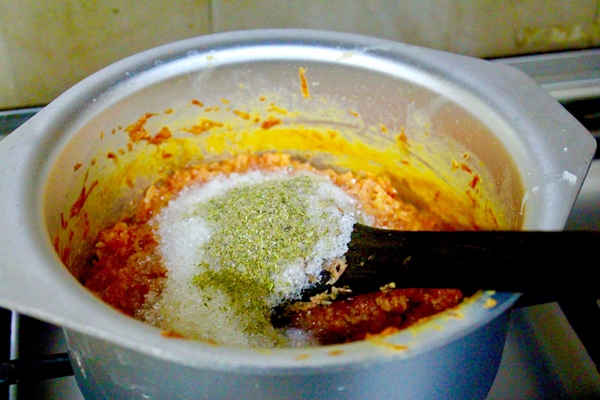 4. Add the milk powder and cook for a couple of minutes on low to medium flame all the while stirring.
5. Add the coconut and mix well.
6. Transfer the mixture in the greased tin spread evenly.
7. Garnish with pistachio and coconut, let it cool.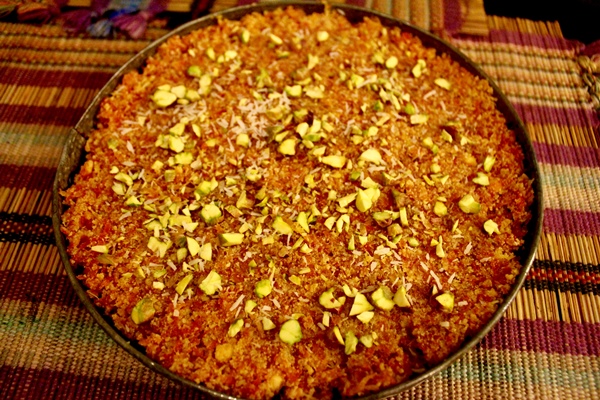 Cut in pieces and serve!
Enjoy!
All photos: Arhama Siddiqa