Verna: A story powerful and lucrative on paper but fails at its execution on screen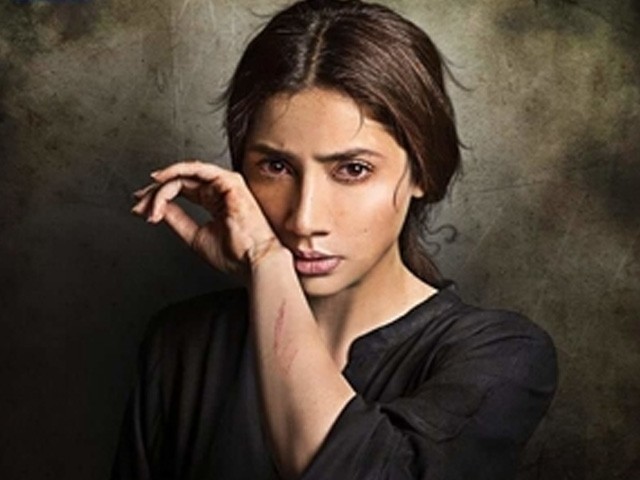 Rape is a serious issue that is prevalent in the society. Even talking about rape openly takes a lot of courage, let alone making a movie about it. Shoaib Mansoor is known for making thought-provoking movies on social issues that turn out to be a cinematic delight. His previous movies have been pieces of art for movie-lovers and film students. Verna is his third and recent instalment, so expectations obviously had to be soaring high.
His previous movies starred big names like Shaan Shahid, Fawad Khan, Naseeruddin Shah, Imaan Ali, Atif Aslam and Humaima Malick. However, this time, Mansoor does not have a star-studded cast. He only has Mahira Khan and the story itself. But is that enough for it to be a success?
Verna is a story about a woman named Sara (Mahira) who is married to a polio-stricken man Aimal (Haroon Shahid). They seem to be a happy couple who live a normal life together.
Sara, Aimal and his sister, Mahgul (Naimal Khawar), embark on a trip to Hunza. However, their plans change and they instead decide to spend their afternoon at a secluded park in Islamabad. Two men in a car arrive at the park and threaten them at gun point to handover their belongings. They then try to take Mahgul with them but Sara intervenes and tells them that she will go with them instead. The two men threaten Aimal to not to report Sara's kidnapping to the police or they would kill Sara.
She is returned to them after three days and it is found out that she had been raped. Even though she wants to report it as soon as she arrives, her father stops her so that their image in the society is not tarnished. The rapist turns out to be a powerful man named Sultan (Zarrar Khan), who is also the son of the governor.
Verna is a story of vengeance and political injustice, which is prevalent in Pakistan's society. The movie highlights and questions the loopholes which we find in the statements of our religious scholars, societal beliefs and cultural practices.
There are times when a plot is very powerful when conceived, and even has the ability to sell itself on paper, but the real test is the execution and how it is presented to the audience. Verna seems to have failed that very test. This movie by no means is a mass entertainer and probably only targets a certain audience. And even though Verna has a strong subject, it falters and starts to sink from the third scene; there are no engaging points in the film for the viewers.
Moreover, the script is mediocre and it could be seen from the immature and senseless examples that the lawyer in the movie gives to defend Sara. The dialogues of the film have a very amateurish undertone and they fail to engross the audience. This is sad because both his previous movies had famous dialogues that are repeated even today.
Mahira seems to still be under Shah Rukh Khan's influence after working with him in Raees, and that is probably why she acts like him in the last 25 minutes of Verna. Fans of SRK will easily spot the resemblance through her expressions, pauses and dialogue delivery. The exceptional performances by Taapsee Pannu in Pink, Aditi Rao Hydari in Bhoomi and Sajjal Ali in Mom over shadow Mahira's performance in Verna this year. She fails disastrously to leave a significant mark in any of the scenes in this movie.
The male leads in the movie, Haroon and Zarrar, failed at delivering convincing performances as well– they might need to take acting classes. Rasheed Naz (Sultan's lawyer), who also starred in Khuda Kay Liye, gives his earnest attempt and is probably the only actor in the movie who keeps the audience engaged.
Most of the songs are played in the background, so they do not make any impact and are hardly recallable.
Verna seems like an undercooked dish that was made in a hurry and the meat was not marinated long enough to give it the desired flavour. There are times when intellectual filmmakers and directors go through a phase where they produce a film which according to them is intended to be a classic but all it ends up becoming is a shock for its viewers, and not the good kind. Verna seems to be that project in that phase of Mansoor's career.
All Photos: Screenshots