Real Madrid showing Gareth Bale the door isn't surprising, considering he's missed 40 of the last 60 games due to injuries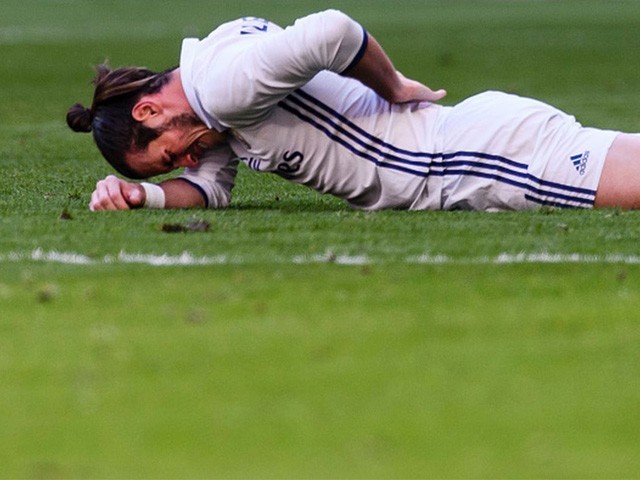 It was the final of the 2014 Copa del Rey  when Gareth Bale's magical run past Barcelona's Marc Bartra and the subsequent goal, helped the Los Blancos lift the title. With a jubilant Cristiano Ronaldo watching from the stands, it seemed as if the former Spurs player was ready to be in the centre of Real Madrid's plans for the future. Unfortunately, however, things did not materialise the way the fans and Bale himself expected them to.
If you are a Real Madrid fan, one of the constants in your life would be the amount of injury updates you get to hear about the Welshman, frustrating right? Honestly speaking, I have lost count of the amount of times he has gotten injured since joining Real Madrid and that should tell you something.
When Bale moved from Tottenham to Real Madrid for around €100 million, a lot was expected of him, and to be fair, he did produce some magical moments during his on-going tenure at the club. However, there has always been lack of consistency largely because of the recurring injuries which have diminished his flare.
In a short span of time, Bale's bag of silverware includes three Champions League titles, one Spanish League cup and a Copa del Rey crown. Although his trophy cabinet is something most of the other footballers can only dream about, spending such a large chunk of time off the pitch during campaigns takes the essence out of these triumphs.
Having the fastest footballer on the planet in your squad surely sounds great, but one instantly has second thoughts about it when that player misses majority of the season due to injury. Real Madrid's patience must be wearing thin and the speculations about putting him up for sale are not surprising at all.
Bale has missed 40 of the last 60 Real Madrid games, which is a statistic he must not be proud of. According to another statistic, he has only been available for 50% of the minutes since his arrival at the Spanish powerhouse. His injuries during the first two seasons were manageable to an extent but over the past couple of seasons, the situation has gone from bad to worse.
Although the club has stuck by him on previous occasions, his latest injury could mean that Florentino Perez and the board might start looking towards possible future options. Real Madrid's stuttering start to the new season and poor form of Ronaldo and Karim Benzema is also not helping his cause. With the club needing him fit and firing, Bale is sitting out on the side-lines most of the time, which isn't a sight the fans want to see.
While it is hard to imagine Real Madrid selling him mid-season during the winter transfer window, the next summer transfer window could signal the end of his time with the current European Champions.
However, it is also true that replacing a player like Bale won't be easy on the transfer market; all the suitable replacements are at clubs who will fight to the bitter end to keep hold of their players, and the Whites are no longer in a position to dictate the market through their financial power.
Some people are also of the opinion that Real Madrid should persist with Bale by comparing his case to that of Arjen Robben. The current Bayern star also suffered from various injuries during his time at Real Madrid before he was eventually sold to Bayern Munich, where Robben has been a massive success.
So should Real Madrid risk selling another player and see him succeed at another club?
But in this case, what they fail to realise is that Robben was 25, with quite a few peak years left in him, when he made the move to Bayern. Bale is already 28 and it is difficult to see him go full throttle for, say, three straight seasons at another club, which is why the risks involved in selling him are lesser than that of Robben.
Bearing in mind that both Ronaldo and Benzema are 32 and 29 respectively, Real Madrid need someone to lead their attack in the coming years. It is about time they decide whether to keep faith with Bale or look for other viable options in the market.
It goes without saying that there is no doubt about the Welsh winger's abilities. Whenever he is fit and in form, he is an unstoppable force on the field and even showed us glimpses of that this season in matches against Real Sociedad in La Liga and Dortmund in UEFA Champions League. But when you have spent such a hefty amount on acquiring his services, you can't blame the club to show Bale the door when he is no longer effective as a squad member.
On a personal note, I am hoping against hope that when he returns after his latest injury, Bale resurrects his career at Real Madrid and stays healthy for the rest of the season. In an ideal case scenario, the El Clasico would be a good time for him to hit back and steal the limelight. Fingers crossed!