Other than cricket, Pakistan is failing at every sport that it excelled at in the past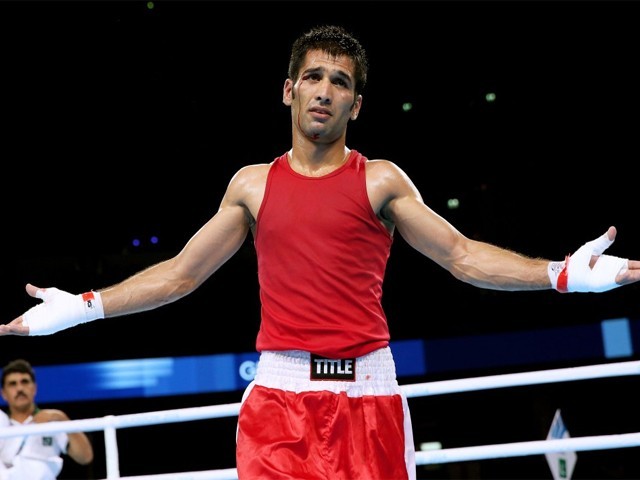 Sports in Pakistan – which have always had a turbulent history – hit a new low recently when Muhammad Waseem, the sole international boxer we have at the moment, declared that his upcoming fight might be the very last time he would be representing Pakistan.
It is indeed a sad day for an already sports-deprived country when top talent is forced to change teams due to years of constant neglect. Waseem wouldn't even be the first person in the history of his sport to do so. He is following in the footsteps of Syed Hussain Shah, who won a bronze medal at the 1988 Seoul Olympics, the only one Pakistan has won for boxing. Shah too left Pakistan for a better future in Japan. The talent and experience that could and should have been used to hone future local prospects, was instead utilised by the Japanese.
But can we really blame the pugilist for this?
I don't think so.
It's not just boxing – we are failing at every single sport, other than cricket, that we excelled at in the past.
If the Olympics are a benchmark to gauge the position of a country with respect to sports, then the situation appears to be extremely bleak. With seven representatives from a population of over 198 million – meaning one athlete from every 27 million – Pakistan sent its smallest-ever Olympics contingent in the 2016 Summer Olympics, comprising more officials than athletes. This is the size of the contingent of a country with the seventh largest population in the world?
The Cook Islands, with a population of over 17,000, had nine participants – that is, almost one Olympic athlete per 1,800 citizens. Jamaica had 63 athletes with a population of only 2.8 million, while many other countries with populations of less than 10 million had Olympic contingents bigger than ours. It was equally embarrassing that even war-torn Iraq had more than 20 athletes.
What hurts even more is the fact that none of our seven athletes even qualified. All players were selected on the wild card basis – usually given to regressive and poor countries that fail to qualify for the Olympics – placing Pakistan in the same category as Afghanistan and Syria. The Pakistani squad did not win a single medal and returned empty-handed for the fifth consecutive time.
After the Olympic charade, an inquiry commission should have been established to come up with reasons as to why we failed so miserably. If it was any other country, the presidents of all sports federations would have been sacked, but when has our government placed any attention to any sport, except for cricket?
The government remains indifferent to the plight of any other sport in Pakistan. Sports in the country have been in decline for quite a while, and yet there has been no interest on the government's part in reviving them. Quaid-e-Azam games may have been a beacon of light for aspiring athletes, before it became a victim to the politics between governing organisations. Even the national games, that happen every year and provide the only domestic platform to local athletes, have been postponed indefinitely.
However, the blame does not rest entirely with the government. Our obsession with cricket must be blamed as well. As a nation, our love for sports has never been balanced – we only care about cricket.
As a result, be it the government or the private sector, no one is interested in sponsoring athletes such as hockey players, boxers, tennis players or runners. When was the last time you saw a non-cricket player featuring in the commercial for any product? Lack of sponsorship is a major reason why talent like Waseem is forced to abandon this country for good.
If we really want to revive sports in Pakistan, our behaviour and attitude towards sports really needs to change. Only then will the government be forced to do something about the sports ordeal we are stuck in. Unless we show the same concern for other sports as we do for cricket, and start holding the sport governing bodies accountable for their actions, we can bid adieu to sports in Pakistan altogether.