If Pakistan does not want to be pushed to 'do more', then its economy should not be so vulnerable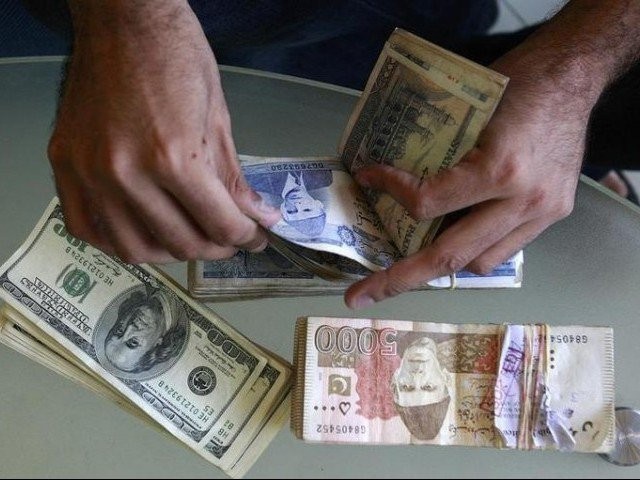 Nothing remains constant in Pakistan, not even perceptions. Such is the sad state of affairs of Pakistan's geo-politics and economy. It was only a few months ago, in May, that Pakistan had been upgraded to the MSCI Emerging Markets status, opening door to global investors and economic analysts. Since then, however, the situation has changed drastically, and we continue to surprise investors at home and abroad, this time with our ability to turn things around for the worse.
Despite a 10-year high economic growth and billion-dollar investments under the ambitious One Belt, One Road (OBOR) initiative, Pakistan's economy has yet again revealed how vulnerable it is. The gravity of the matter is highlighted when General Qamar Javed Bajwa, the Chief of Army Staff (COAS), feels compelled to comment on pitfalls such as a sky-high debt, low tax-to-GDP ratio, and a high current account deficit.
In an earlier blog, I had mildly frowned upon the idea of becoming an economic power while also being a responsible nuclear-armed state. Incidentally, our COAS invoked the very same bread (economy) versus guns (military) mantra and admitted that the country's economic growth has been stunted due to national security being its priority.
The economic think tanks have shown behaviour patterns similar to that of sleep-deprived night coach drivers in Pakistan. Though the passengers believe they will reach home safe and on time, this is contingent upon the driver's ability to focus so late at night. For our economic analysts, the focus was lost with the arrival of the Panama Papers case, which consumed most of their time and attention, and distracted them from focusing on the fragile state of our economy.
After Nawaz Sharif's ousting, it is predictable to see Pakistan Muslim League-Nawaz (PML-N) leaders pushing anti-judiciary and anti-military rhetoric around. On the other hand, our military is also well aware of the consequences of derailing democratic government – sanctions, public anarchy, civil rifts and delays in policy-making. As a result, they have provided constant assurances that there are no civil-military rifts and that the military is in total support of the judiciary and democracy itself. This became evident when the Inter-Services Public Relations (ISPR) confirmed that there was no chance of martial law being imposed, or when the COAS made a courtesy call to wish Kulsoom Nawaz a speedy recovery.
If PML-N leaders do not try to mend ties and do not advise Maryam or Nawaz to mellow down and stop acting like the Recep Erdogan of Pakistan, then they are in the wrong. Being in the driving seat of the vehicle that is Pakistan, the leaders of the ruling party should show maturity and urgency in light of the serious security threats and economic crises faced by the nation.
Just as the international world is upping the ante against North Korea for refusing to cooperate as it develops nuclear armaments, a nuclear- armed Muslim state is also a matter that leads to concern in the international community. The Iran nuclear deal is an example of this. Our position in the international community is thus not as strong as it once was. There are no doubts as to the tone of the western world, or that of India, whose premier Narendra Modi has on multiple occasions pledged to isolate Pakistan.
Similar statements were given by US Secretary of Defence James Mattis and Afghan foreign ministry's deputy spokesperson, Sebghat Saba. The latter, while speaking about the agenda for the sixth quadrilateral meeting of the Quadrilateral Coordination Group (QCG), questioned Pakistan's honesty when it comes to fulfilling promises, especially those made in front of the US or China. This is not only a harsh statement from a weakened state, but also an embarrassing moment for Pakistan. When other states question us or accuse us of spreading terrorism, as Sushma Swaraj did recently at the United Nations General Assembly (UNGA), not only does it reflect badly on our state but also affects our economy and investment prospects.
In such turbulent times, the last thing anyone in Pakistan needs is discontinuity in our economic growth. The China-Pakistan Economic Corridor (CPEC) is an excellent opportunity for economic growth as we do not have many choices when it comes to international lenders willing to splurge money on our dilapidated infrastructure. Those belonging to the middle class and borrowing in order to attend university, either locally or internationally, will feel precisely how weak the economy has become. The economy is struggling and Chinese investments are its saving grace, leaving the ball in the court of millions of Pakistanis. How will we take advantage of the improved infrastructure and surplus electricity?
The answer is policy-making.
Our country is not bereft of intellectual talent by any standards. Haroon Akhtar and his team were hired to increase tax revenues of Pakistan, which are showing signs of improvement, since revenue-to-GDP has increased from 9% to 13%. However, hiring a private sector team to enhance exports would have been a smart decision on his part. It is understandable if the experts do not wish to depreciate the currency further.
However, if a 6% rebate is given on $6 billion exports per annum incrementally, this will cost the exchequer $360 million, allowing the government to easily absorb it as a subsidy worth 0.12% of the GDP. Not only would this allay fears of exporters and industrialists along with reducing media critique, but Pakistan would also progress better, with exports increasing from $20 billion to $26 billion while the cost of its fiscal deficit increases from 4.5% to 4.62%.
Economic growth becomes less of a concern if you have the right people doing the right job at the right time. But if the country keeps spiralling under political chaos the way it is right now, the focus and progress is lost and fruitless, and unfortunately, the night coach derails. What is required at the moment is putting the interests of the country above political parties and internal politics, since the situation is as fragile as they seem. Geo-politically, it is time for Pakistan to form a new axis of regional economic power.
The BRICS nations (Brazil, Russia, India, China, South Africa) were never meant to get along with the other nations who aspire to become bigger powers. Perhaps this is our cue to gather an alliance and form CRIPTIN (China, Russia, Iran, Pakistan, Turkey, Indonesia, Nigeria), as according to a PwC report, these seven countries would be among the 20 largest economies in the world on the basis of purchasing power parity.
Even though Pakistan is likely to become the 16th largest economy by 2050, it is at an inflection point – it can either grow to be part of the new world order or continue being pushed to "do more". But if we are to be less dependent on the US and have a 'no-more-do-more' policy, that will definitely require some economic transformation.