It is impossible to not fall in love with the rustic paradise that is Madagascar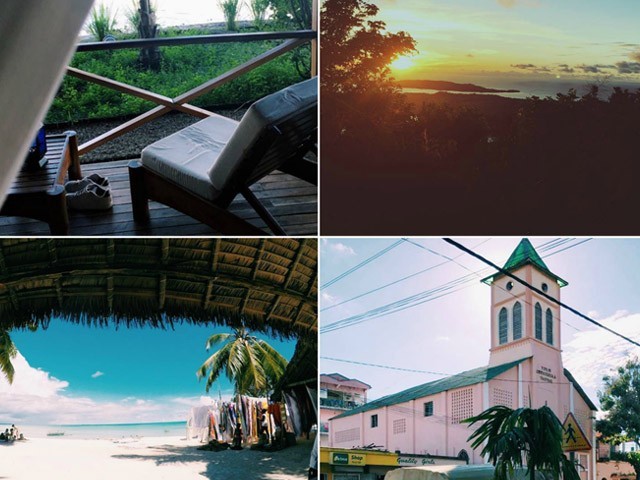 Discovering new parts of the world always has an epiphanic effect on you – everything seems brighter and better. That's exactly how I felt after my holiday to Madagascar.
After a 13-hour journey with a 10-hour pit stop in Mauritius, I finally arrived in Antananarivo, the capital of Madagascar.
When I arrived in Antananarivo, I was suffering from a cold, but recovered after only a week in this paradise. The fresh island breeze, tall palm trees and happy faces of the local residents were the antidote that I very much needed.
I only stayed in the capital for three days at a college friend's accommodation, which cut down my living expenses entirely. The only place I spent my travel money was the ticket, which cost me approximately $1000 for a round-trip. But in the end, it was entirely worth it. The food and drinks at the resort in the north of the island (Nosy Be) cost me $200, which is actually dirt cheap for a boutique hotel. Moreover, I spent about $80 on souvenirs. So it's safe to say that it was a pretty good deal.
The pictures definitely do not do justice to the place. In fact, my eight-day stay did not do justice to the place either. There was so much more that I could have seen and explored, but I did have a full eight days' worth of fun.
My first day in the capital consisted of exploring. I visited a lemur park, which was a first. The streets were cobbled in the central market and when we drove further outside the city to visit the park, there were endless rice fields along the way. It was completely picturesque. The lemur park is an hour's drive west from the capital and was voted the Best Attraction near Antananarivo by Trip Advisor.
There were nine different species of lemurs, several reptile species, including chameleons, radiated tortoises, and iguanas. Overall, it was a treat! Later, I discovered the eclectic nightlife that the city had to offer as well.
After my two-day long stay in Antananarivo, I packed my bags for Nosy Be. Nosy Be is an incredible island off the northwest coast of Madagascar. Once I reached the airport, I realised how chaotic it was.
My luggage was carried in a little buggy cum cart to the plane and at one point, all of the luggage toppled over and was lying around the runway. But don't fret, because that's just how it is in Madagascar.
There's a term coined by the locals called 'Mura Mura' which in Malagasy means slowly slowly. That's the island life for you in a nutshell. There, time stood still and I took in every moment, like I had never before.
I boarded the plane and realised just how small it was. It was my first time in a propeller plane and I can assure you, I've never felt more terrified or exhilarated. There's something about traveling that makes things that used to be scary before seem so exciting and new. On my way to Nosy Be, we crossed Antsanitia, also known as Death Valley. I wondered what would make someone give such an ominous name to a valley, but I was soon distracted because we had arrived at the island.
Upon reaching Nosy Be, I hitched an old, 70s-style taxi, rolled down my windows, closed my eyes and let the wind speak to me. I was living that iconic, driving down an open road with my hair open dream that all little girls fantasise about. I stayed in a boutique hotel, which was tucked away from all the touristy spots on the island, called L'Heure Bleu (French for the Blue Hour).
I'm not a fan of beaches or touristy spots so this was the perfect place for me; they had cosy chalets with a beautiful view of the Indian Ocean. To top it off, they also had an infinity pool. What more could you ask for?
On my second day, I travelled to Mont Passot to catch the sunset. For anyone planning on going there, I would highly recommend arriving early and hiking to the top. It's the perfect spot to watch the sky light up with a burning glow, but you have to get there early to find an empty bench.
I also visited L'Arbre Sacré (Sacred Tree) which is more than 30 meters high and about 200-years-old. It is a pilgrimage place for locals and many foreigners, and definitely one of the highlights of Nosy Be. I also got decorative face paint done called Tabaky and is common amongst the Sakalava tribe.
My activities on the third day at Nosy Be included a two-hour boat ride to Nosy Iranja. The gorgeous island, southwest of Nosy Be, consists of two smaller islands. The larger one is inhabited and is called Nosy Iranja Be and the tiny one is called Nosy Iranja Kely.
The islands are connected by a 1.5 kilometre-long sand bar, negotiable on foot at low tide. I felt like I had just landed in Daniel Defoe's novel 'Robinson Crusoe'. I refused to carry my cellphone and only took my GoPro to snap some pictures. Moreover, after snorkelling and eating a delicious meal consisting of traditional Malagasy coconut rice and Zebu (a kind of buffalo) meat, I hiked up to catch the bird's eye view of Nosy Iranja. In one word, it was paradise.
The last day consisted of visiting Hell-Ville, which is the capital of Nosy Be. I decided to get off the taxi and explore the market place on foot. Most of this city still consists of decaying colonial architecture and it's really pleasing for a culturally inclined traveller.
On my way back from Nosy Be, I had to sit in a flight attendant's jump seat because the entire plane was jam-packed – the adventures just kept on coming. The easiest way to describe my entire ride would be a back and forth roller coaster ride, but I loved every minute of it.
Overall, my eight days in Madagascar were an adventure I can never forget and one that I keep re-living while editing my trip photos.
It's visa on arrival, so what are you guys waiting for? It is impossible to not fall in love with rustic Madagascar.
All photos: Farheen Qureshi