'Simran' is to Kangana Ranaut what 'Dabangg' is to Salman Khan – clichéd, boring and weak
There are only handful of filmmakers in Bollywood who truly focus on storytelling, character build-up and distinctive perceptions of societal pressure. Hansal Mehta is one such director cum writer, who always picks subjects which aren't common yet have something interesting to offer.
With movies such as Chhal, Shahid, Citylights, and Aligarh, he has proved his mettle and made his place in a certain kind of cinema that is majorly termed as thought-provoking.
Mehta's latest venture, Simran, features the most controversial and most talented actress of Bollywood, Kangana Ranaut. With a team comprising of individuals such as Mehta and Ranaut, expectations naturally tend to escalate.
The storyline of Simran revolves around Praful (Ranaut), a divorcee who works as a housekeeper. She belongs to a typical Gujarati family and lives with her parents in Georgia. Due to their contrasting ideologies, Praful and her father do not get along too well. In order to avoid him as much as she can, she saves up money to buy a house of her own.
As the story progresses, Praful is seen traveling to Las Vegas where she finds herself surrounded by casinos. After certain twists and turns in her life, she is pushed towards gambling and to her surprise, she wins a lot of money.
Soon Praful develops a taste for gambling and earning easy money. That is when things start to fall apart. One bad habit leads to another and soon she turns into 'Simran'.
Simran is a story of a happy-go-lucky, crazy and joyful girl who turns into a shoplifting and gambling addict. Her journey from Praful to Simran is what the movie is about.
Moving on to the acting aspect of Simran, the entire movie rests on Ranaut's shoulders since she is the lead protagonist. Performance wise, she does not offer anything different. I felt Simran's character was a mishmash of her characters from Queen and Revolver Rani. Despite being an amazing actress, Ranaut failed to bring anything new and unique to Simran's character. Her monotonous performance failed to keep up with the audience's expectations.
As for the remaining actors, Sohum Shah (Sameer) did justice to his 'simple guy' character. Besides these two characters, there are no noteworthy actors to mention.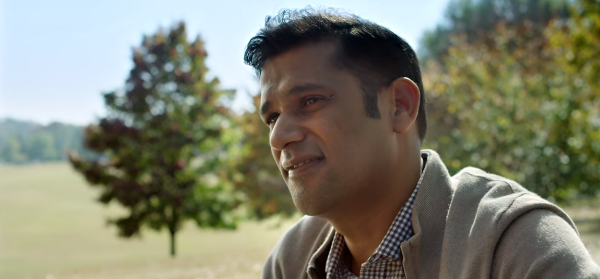 Furthermore, even the storyline of the movie couldn't save Simran. It is weak and full of blunders, which the audience can easily point out as the movie progresses. Even Praful's transformation to Simran is ill-conceived and this is not because of the time constraint of the movie, it's just the director's laziness.
Problems, specifically in terms of screenplay and execution of the story, keep emerging throughout the movie. For instance, the tricks which Simran uses to fool people in the US are actually childish, unrealistic and senseless, to say the least. Unlike previous Ranaut movies, Simran lacks the witty dialogues that are usually turned into catch phrases by people after watching her movies.
Moreover, the direction of the film is not up to mark, which is something one would expect from an able director such as Mehta. Ranaut is the only unique selling point of the movie. Simran is to Ranaut, what Dabangg is to Salman Khan and Singham is to Ajay Devgan.
Even though the movie falls short in the acting and storyline departments, it does manage to highlight some societal pressures. Unfortunately, the discussions regarding these pressures are limited.
Simran is amongst Ranaut's weaker movies. It overshadows her character and highlights the 'star' element of Ranaut throughout. Ranaut needs to be careful when selecting her projects – variation in performances is the key to continual success.
I would suggest watching this movie if you are a Ranaut fan. If you're not, I suggest you skip it.

All photos: Screenshots