Baadshaho proves that a star-studded cast is not all that you need to make a successful film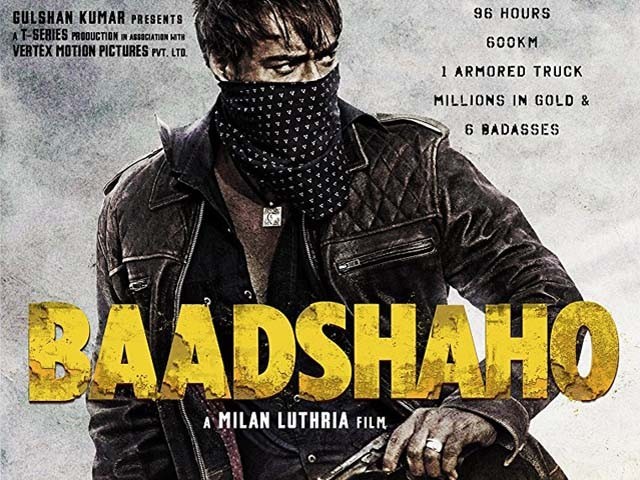 Back in the 80s, star-studded films were quite famous and were well received by film enthusiasts. Every filmmaker wanted to follow in the footsteps of Manmohan Desai and Ramesh Sippy, wanted to assemble big stars together and launch their films with a bang.
Similarly, Baadshaho is today's star-studded movie with strong elements, similar to the cinema of 70s and 80s. Milan Luthria is a pro at handling multi-starrer films which is why his work such as Deewaar, Once Upon A Time In Mumbai series, and The Dirty Picture are talked about and praised even today.
Luthria has teamed up once again with Ajay Devgan and Emraan Hashmi for Baadshaho. Other actors in the film are Vidyut Jammwal, Ileana D'Cruz and Esha Gupta.
Baadshaho is set in 1975 when Indira Gandhi had declared a state of emergency across the country. The film's plot revolves around the story of the last queen, Rani Gitanjali, played by Ileana D'Cruz.
Upon the government's orders, her treasure is seized and needs to be transported to another city immediately.
Gitanjali then takes help from her trusted bodyguard, Bhavani Singh (Ajay Devgan) and requests him to bring back her valuables. In order to carry out this heist, he makes a team comprising of Dalia (Emraan Hashmi), Tikla aka Guru ji (Sanjay Mishra) and Sanjana (Esha Gupta).
The only man standing between the team and the van full of gold is Major Seher Singh (Vidyut Jammwal). The remainder of the film focuses on the heist and whether they are successful or not.
In terms of acting, Ajay Devgan's performance was below average. His character could have been handled with much more maturity, but unfortunately, it wasn't. Emraan Hashmi, despite being a brilliant actor, disappointed as well. He offered nothing new for his character and his acting was similar to his role in Chocolate.
It's a pity though, since these two actors have managed to deliver great performances in films set in the 70s and 80s.
Vidyut Jammwal, on the other hand, made an earnest attempt with his character as an undercover police officer, and as always, his action scenes were a treat to watch.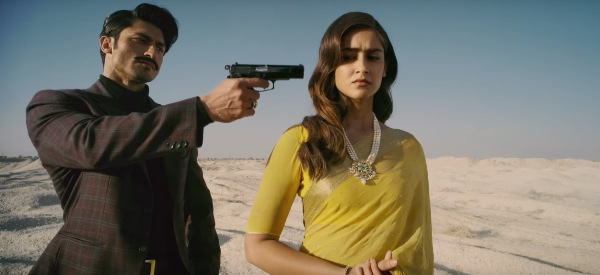 Coming to the female actresses, Ileana D'Cruz was great as the queen and delivered a calculated performance. Esha Gupta, on the other hand, only managed to add to the glamour element and nothing more. Her character is as hollow as her career in acting.
If you are a fan of the Hashmi-Devgan duo, then you might enjoy the film. Both these actors have some great scenes together. I personally felt Jammwal was underutilised, as he could have done more in terms of action.
Sanjeev Gandhi's character played by Priyanshu Chatterjee is a little too loud for reference and is incredibly mishandled. The director should have taken some inspiration from Indu Sarkar's depiction of Sanjay Gandhi, played by Neil Nitin Mukesh.
The film can be classified as an action cum thriller, with a slight pinch of adventure. The story of Baadshaho has quite a few loopholes and is unfortunately extremely predictable. The dialogues have zero impact, songs are below average and the screenplay is very weak.
The film also suffers from being a little too dragged and at times leaves the audience with an urge to rush through the scenes. However, there are some great chase sequences and stunts in the film for which the action director should be applauded.
It's unfortunate that despite having a great cast, the film does not offer good performances. It is hard to decide whether the actors are at fault or the director. One of the major reasons behind the failure of Baadshaho is undoubtedly its frail script. Owing to the weak dialogues and story, none of the actors were able to make a strong mark with their acting either.
Baadshaho might actually do well at the box office because of its star-studded cast and Sunny Leone's item number, but unfortunately, the film will not be remembered by its viewers the way films from such genres usually are.
All photos: Screenshots