Big Little Lies delves deeper than rich people and their rich people problems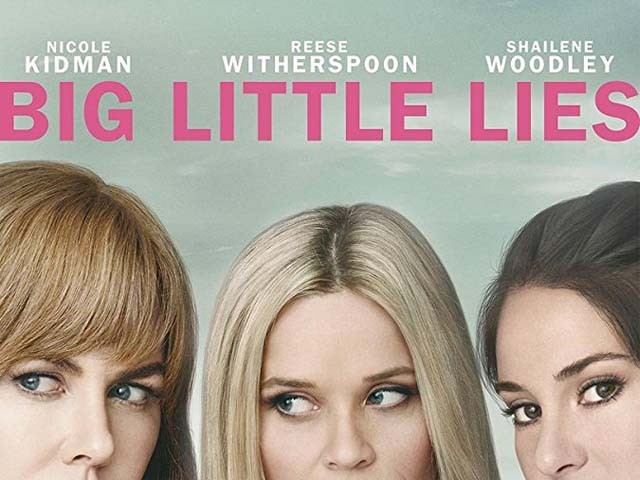 On the surface and from its trailer, Big Little Lies seems like a trashy (albeit high quality) show about rich people and their rich people problems, with a little murder thrown in. The HBO show is based on Liane Moriarty's novel  of the same name and is brimming with stars. It's safe to say that recently, just about everyone has been talking about this show.
There are schoolyard squabbles among parents, marriages crumbling from the inside, and glass houses with breathtaking views of the beach. But what the show actually brings is empathy to all its characters, even the ones that start off as clichés.
Right from the beginning, the show actively engages with this 'trashy soap opera' perception. Equipped with strong performances, this show subverts the trashy perception and deepens it into an insightful reflection on trauma, domestic abuse and survival. In that sense, it is like many Pakistani dramas which are tackling taboo issues these days, such as child abuse and honour killings.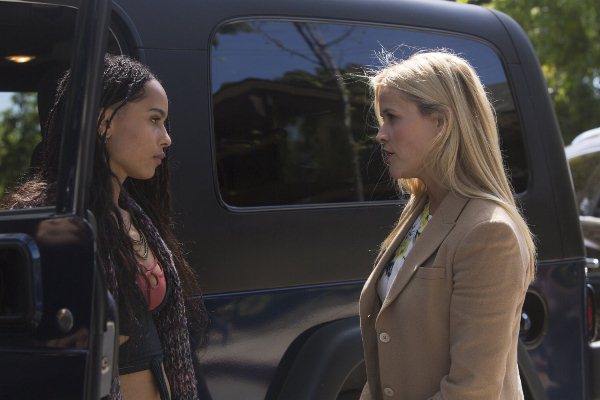 At its core, Big Little Lies is a murder mystery. The show opens with someone getting killed at a private school fundraising event. However, we don't know the identities of either the victim or the killer(s). As it progresses, in my opinion, the mystery element becomes the least interesting aspect of the show, serving merely as the 'hook' that leads audiences into its more fascinating aspects.
The police's interviews with the parents attending the school event provide a narrative frame as the rest of the show consists of flashbacks leading up to the fateful night. Furthermore, it also functions as a Greek chorus of catty, gossiping people whose judgmental views might mirror our own prejudices against the elite living in the West.
Contrasted against the cruel judgement of these parents are the complicated lives of three women. There's Madeline (Reese Witherspoon), chirpy and opinionated, with a slightly manic energy and an aggressive desire to improve the lives of those around her. She is juggling a snarky teenage daughter and a precocious younger one, a difficult relationship with her former husband and his new 'young and hip' wife along with her own quietly dissatisfying marriage.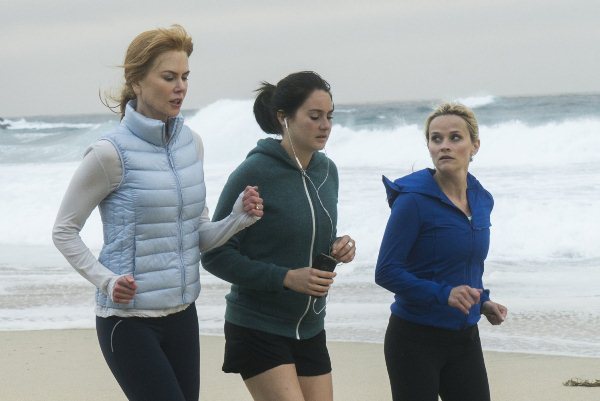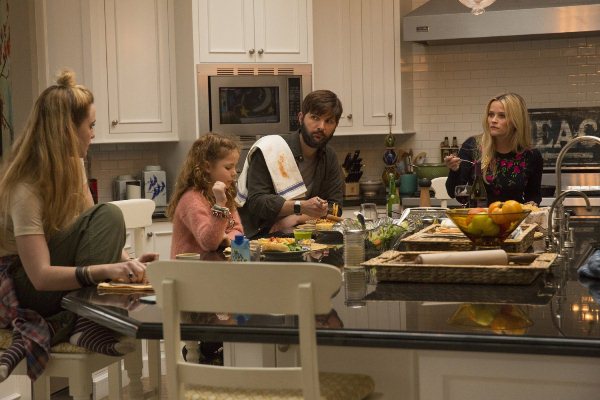 Madeline takes a newcomer under her wing, Jane (Shailene Woodley), who is a lower-middle class single mom whose son is in the same class as Madeline's daughter. From the beginning, it seems like Jane is struggling with a traumatic past, and eventually, her secrets are revealed.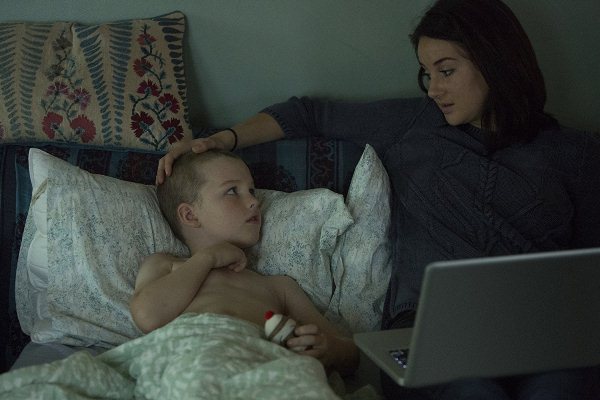 Rounding off the trio is the beautiful Celeste (Nicole Kidman), who is a lawyer turned stay-at-home mom. However, under her picture perfect life with her husband Perry (Alexander Skarsgård) and twin boys (also in the same class as the other kids), she hides troubling secrets.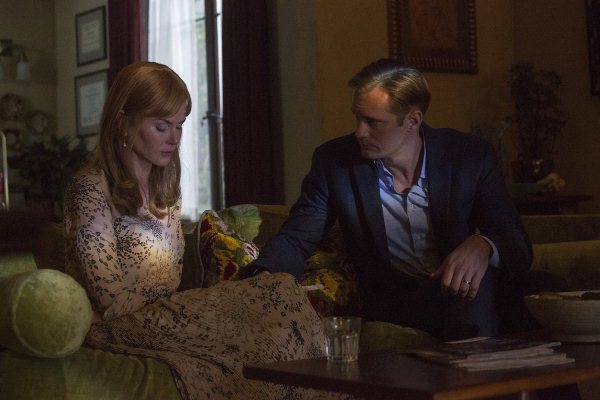 When a schoolyard incident leads to battle lines being drawn amongst the parents in the community, the show gets intense. The incident involves the daughter of high-powered career mom and Madeline's fierce rival, Renata (Laura Dern) being bullied and fingers are pointed at Jane's son, Ziggy. From here, the show takes increasingly intimate looks at the lives of these women and the things that haunt them. This is where we, as viewers, are most affected – when the show is exploring trauma, its different manifestations and the things women do to survive it.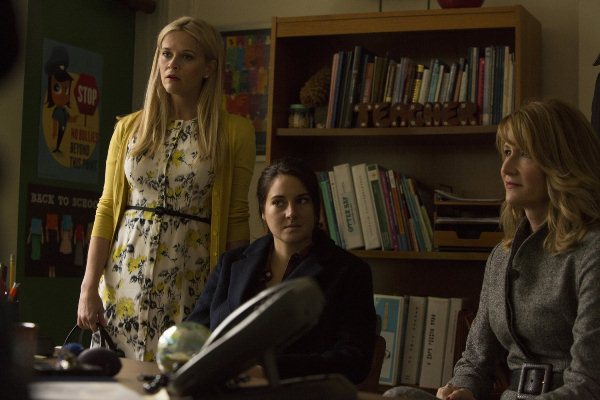 For me, the most compelling storyline is Celeste's, the façade of a woman whose overtly passionate marriage gives way to something more disturbing. Whenever they are alone, her husband picks fights that escalate into violence and their sexual relationship hovers into the uneasy grey area of marital rape. It becomes increasingly clear that Celeste is consenting partly because she suspects that even if she didn't, things would get worse.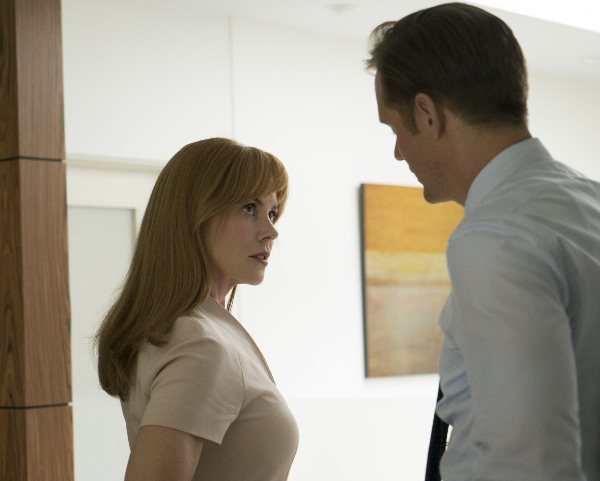 In its depiction of domestic abuse, the show is unflinchingly nuanced. It explores how people can delude not only outsiders but also themselves into buying a pleasant story about marriage. Celeste tries to downplay the seriousness of Perry's violence by attempting to hit him back, thereby trying to turn the abuse into a consensual power play between the couple. Furthermore, it illustrates how difficult it can be to come to terms with the reality of domestic abuse.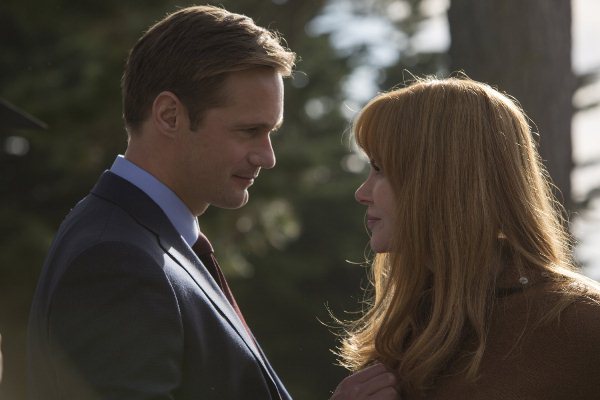 Unlike other depictions of domestic violence, Big Little Lies takes a unique journey. It is more interested in the process by which the characters move from denial to grave acceptance before any action to escape can occur.
When Celeste and Perry begin marriage counselling to improve what they think are regular problems, it is fascinating to watch this notion unravel. Kidman is electrifying in her scenes with the therapist as she slowly admits to herself the extent of Perry's abuse.
In this painfully realistic arc, the show convincingly answers one of the most asked questions about abusive relationships, both in Pakistan as well as globally – 'why did she stay for so long?'. Consequently, it reveals how abuse can shape your psychology and how challenging it can be to extricate yourself from it.
As Celeste's abusive present converges and overlaps with Jane's secret traumatic past, their lives and the lives of their children significantly change. The show also brings together the storylines of the murder and the secret bully of the schoolyard. It further explores how far the reverberations of family abuse can go, and how children are the ones that are most affected by it.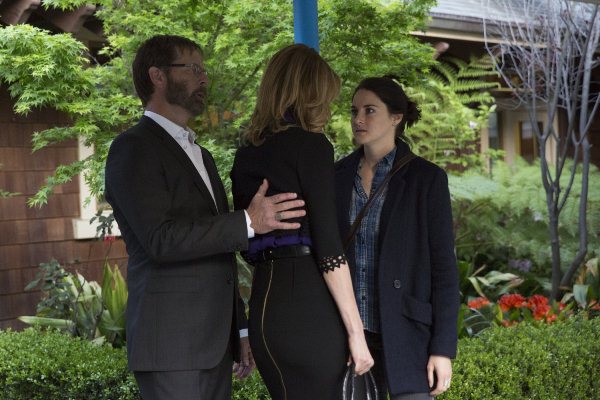 The strength of Big Little Lies is in how it depicts violence as an ordinary part of women's lives. This situation is eerily similar to hundreds of Pakistani women's lives.
A friend described the show as being too 'women-oriented', a moniker that coincides with the 'trashy soap opera' perception of the show, both dismissive and denigrating. It is almost as if the violence women face in their everyday lives is too commonplace to be worthy of a high prestige TV show.
I think Big Little Lies, with its nuanced writing and excellent performances, accompanied with HBO's usual high-quality standard of cinematography and music, proves this notion wrong. Having read the book before watching the TV show, I found it to be a remarkable adaptation. It fleshes out certain characters that remained flat in the novel and tightens the narrative in interesting ways.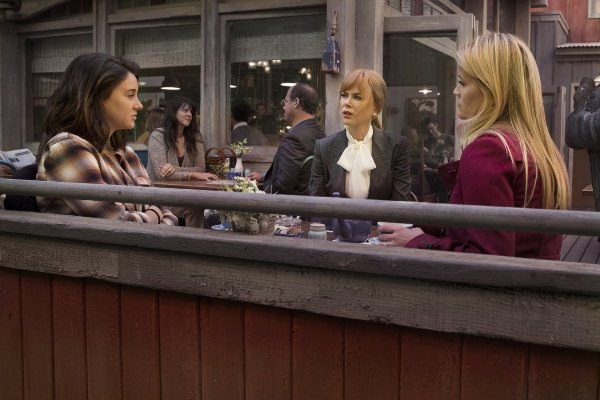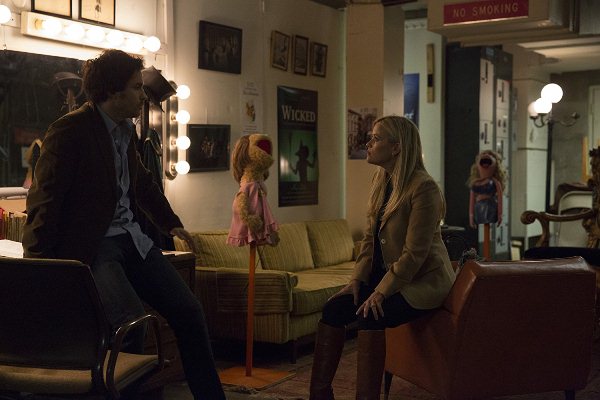 The show was initially intended as a mini-series, however, after earning multiple Emmy nominations, the creators and author are exploring the possibility of extending it. If the depth in writing and quality of the performances remain as great as they are in this season, more seasons will definitely be welcomed.
All photos: IMDb