Farhan Akthar's Lucknow Central has much more to offer than your typical jailbreak movies
I'll admit Hindi films aren't always a delight to watch, but we must appreciate Bollywood's efforts for coming up with novel story ideas once in a while and nailing them as well.
I recently came across the trailer of Lucknow Central while I was watching another Bollywood masala film trailer on YouTube, and I was highly impressed, to say the least.
The fact that it had Farhan Akhtar as the main lead pretty much convinced me to click on the thumbnail of the trailer. Upon watching it further, I was pleased to see an amazing cast comprising of Akhtar, Deepak Dobriyal, Ronit Roy, Diana Penty, Rajesh Sharma, Inaamulhaq and Gippy Grewal, who also happens to be a Punjabi singer.
The fast-paced trailer is well executed and shows just enough for the viewers to gauge what the movie will be like. It manages to introduce all the characters and their respective lives within two and a half minutes. Personally, the trailer left me wishing for more by the end of it.
Inspired by true events, the story focuses on the protagonist, Kishen Mohan Girhotra (Akhtar), a small town boy who is more than passionate about singing and dreams of forming a band of his own someday. Struggling to find a platform to begin his career, he is falsely accused for murder and is sent to Lucknow Central jail.
While he awaits his death sentence, the announcement of a band competition emerges as a ray of hope for him. It is then that he meets an NGO activist, Gayatri Kashyap (Penty) who is in charge of organising the competition. Girhotra befriends four of his fellow inmates in hopes of forming a band, which we know is his lifelong dream, in order to perform in the competition.
With Kashyap's help, they prepare for the competition. But here's where the twist in the storyline unfolds. It's not just the competition they are preparing for, but a possible escape from jail. Towards the end of the trailer, you're left with various questions, the main one being, are they really going to manage to escape from jail?
All the actors, including Roy as the antagonist, have done a brilliant job with their characters. They not only manage to make the entire situation believable, but also add the required emotion to it.
Music does play an integral part in the movie, but I don't think that it can be categorised entirely as a musical. Lucknow Central is a directorial debut of Ranjit Tiwari, who has previously worked on films such as D-Day, Airlift, and Katti Batti, and is produced by Nikhil Advani, the director of Kal Ho Na Ho.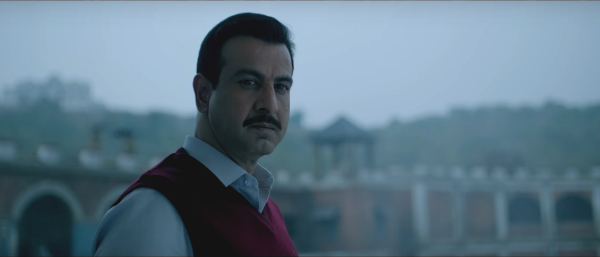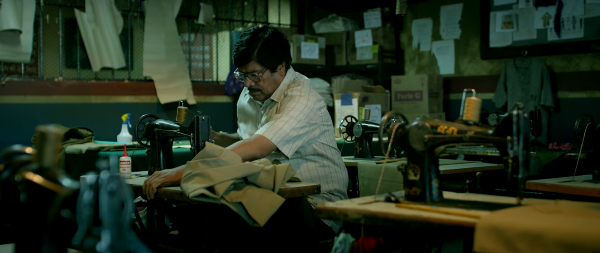 Considering the backdrop of Lucknow Central, followed by an attempted escape, the movie reminded me of the all-time-classic, The Shawshank Redemption. But then again, there are hundreds of films about prison-breaks so we can't label them all as copies, and this doesn't seem like one either.
Lucknow Central is a thriller drama that falls into the category and genre of films such as Special 26, Kahaani, Drishyam, Wazir, No One Killed Jessica, Teen etc. I personally enjoy such kinds of movies where the viewer not only watches the movie to have a good time, but is also immersed in the storyline.
Lucknow Central will be competing against Aditya Chopra's Qaidi Band which shares a somewhat similar theme and is releasing just 20 days before the former. Though they both follow a homogenous narrative, it is yet to see which one will take the lead and is better received by the audience.
The film is set to hit the theatres on September 15, 2017, and I am definitely looking forward to it!
All photos: Screenshots