How many times will Daniel Craig play James Bond until he realises he's too old for the job?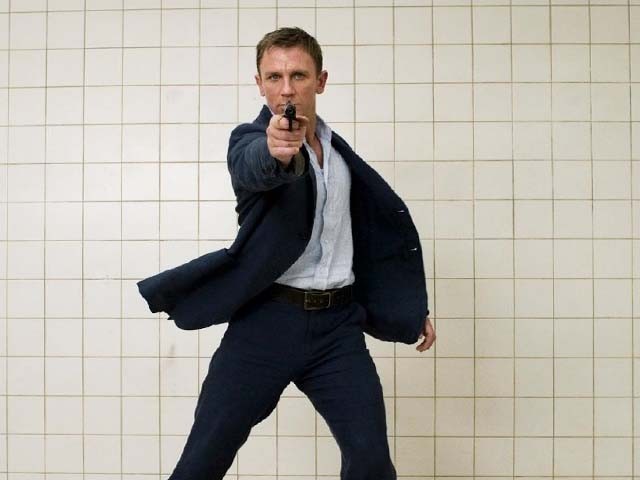 Take a little time to go through the following comment:
"I'd rather break this glass and slash my wrists (if I were asked to do it again)."
Now consider this other remark:
"If I were to stop doing it, I would miss it terribly."
Believe it or not, both of the aforementioned quotes are attributed to a singular person on – wait for it –working as the titular agent in the next instalment of the James Bond film series. For the uninitiated, that would be Englishman Daniel Craig who was the seventh actor to have played Agent 007.
Anyway, reverting to the apparent confusion over his dichotomous statements – is he doing the movie or not? And what's up with the conflicting statements?
Well, if recent media reports are anything to go by, it is highly likely that the 49-year-old is all set to become the iconic spy for the fifth time. For the record, the official announcement for the release of the 25th James Bond movie failed to mention the identity of the chief protagonist. So we still cannot state this as a fact but the chances are high that the English actor, despite his scepticism, would be operating on Her Majesty's secret service for one last time.
So is it really advisable for the franchise to have a reluctant Bond?
Craig's last outing as Bond, 2015's Spectre, wasn't a complete cinematic failure but compared to his earlier work in the series (Casino Royale, Quantum of Solace and Skyfall), it failed to generate a favourable response.
The filmmakers made note and consequently, for the past couple of years, there were rumours that a reboot is on the horizon with an altered storytelling technique. But having a confused Craig playing Agent 007 yet again completely defeats the purpose.
He might be a little old at the ripe age of 51 when the tentatively titled Bond 25 hits the screens in 2019. However, Craig would still be younger than both Roger Moor at 57 and Sean Connery at 53, when they last appeared as the British secret agents. Having said that, his age is another big reason to be weary when it comes to the strategic direction that the franchise plans to embark on.
With Craig close to being half a century old, it would have been lot wiser to have a replacement in for the next instalment rather than waiting for another Bond flick failing, to do the needful. It's not like there was any shortage of viable heirs either. With stars like Tom Hardy and Tom Hiddleston, Idris Elba, Michael Fassbender and Ryan Gosling potentially available, I felt like this was the best time to make a radical change.
Long story short, Craig has had a fine run as the iconic British spy, but like all good things, his tenure as Agent 007 should also come to an end.
So if Craig really is gearing up for the next Bond film, I hope it's worth our while, lest we end up slashing our collective wrists.
All photos: IMDb