How can China fight for climate change but completely disregard human rights?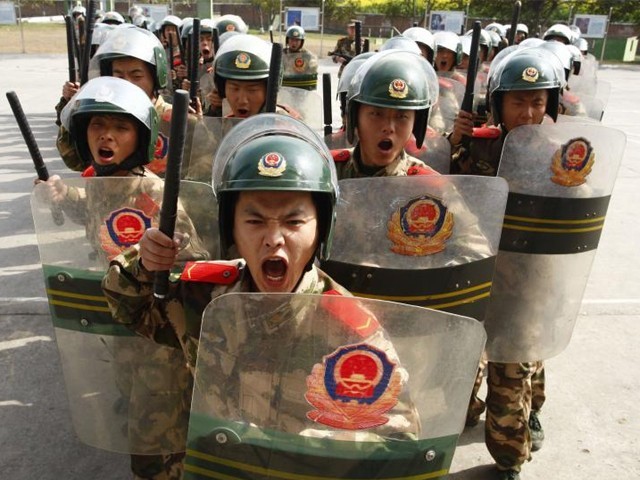 Nobel laureate Liu Xiaobo, China's most prominent dissident, died of liver cancer on July 13th while serving an 11-year prison term for 'inciting subversion of state power'.
His imprisonment and subsequent death illustrates China's total disregard of world opinion on human rights, sitting oddly with the volume of its morally correct rhetoric on climate change.
Neither Xiaobo's international stature nor Burma's Aung San Suu Kyi could protect them. Xiaobo's 2009 conviction earned him an 11-year prison sentence and the Nobel Peace Prize, which strengthened the determination of China's dissidents to obtain multi-party rule.
Six years after Xiaobo's imprisonment, this movement had started alarming China's leadership. Accordingly, China's current 709 crackdowns of dissident human rights lawyers swung into action on July 9, 2015. The number 709 refers to the family members of victims who banded together to ensure that their detained loved ones did not disappear into the night and fog of a single-party regime.
Around 300 of China's dissident human rights lawyers were picked up by law enforcement agencies. Since then, the authorities have been accused of beatings, shackling, sleep deprivation, forced medication, electric shocks, painful stress positions and denial of visiting rights.
The hard core of the leadership is still under detention, although the others have been released in response to an international outcry and China's own hope of occupying Donald Trump's vacant seat on the climate change bandwagon.
It is safe to assume that the Chinese authorities no longer feel threatened by the individuals they have released. That can only be because they have rendered them incapable of desisting. Their mental state has been altered and their determination diluted, otherwise they would have still been in detention, like the others.
Simply put, these people were broken and turned by their interrogators.
Some have just been neutralised and others indoctrinated to be able to function as figureheads manipulated by the Chinese authorities. They will assume a leadership advantageous to the authoritative structure of the Chinese government. China's Tibetan experience makes it a seasoned veteran in this tactic. The mental space created and honed in Tibet will start grafting itself on the real dissidence in China.
The aspirations of the Chinese people were unwittingly encouraged by the Chinese Communist Party itself in its decision to skin the cat by transiting towards a market economy directed by centralised goals. Areas of liberty had to be created for the policy to be able to function. When the people of China tasted these controlled liberties, they smacked their lips and asked for second, third and even fourth helpings, not realising that the authorities were scraping the bottom of the wok and were unwilling to extend the shelf life of the free kitchen. Instead of decreasing the appetite of intellectuals, awareness of this state of affairs only whet it, receiving support from the West's cost-free and energetic semantics.
The Chinese authorities could not understand why they were expected to waver from their two-policies-one-goal approach to the economy and domestic politics. They were content to plod on as an authoritarian, single-party state, gleefully allowing communism to feed on capitalist proceeds.
Prosperity awakens a desire for political liberty and its spawn, freedom of expression. So it was but natural for a dissident movement to take root. It is now growing and the question hangs over the Chinese leadership — economic transition with no political transition? When there is a demand for the latter, will repression solve what the Chinese think is their internal matter without any blowback?
Actually, were the Chinese authorities to allow the dissidents to express themselves, it would reduce confrontation and strengthen Chinese soft power at home and abroad. And this space would be the pasture for creativity, which would, in turn, further energise the Chinese economy in unpredictable directions. At the moment, the growth of China's economy is in third gear on an uphill slope.
Were china's decision-makers to consider the dissidents and those they inspire as a source of innovation and of new ideas, China would greatly benefit and attain its goal of being known for innovation and quality.
Once again, as the world was focused on China's human rights record, Trump's agenda unwittingly stepped in to save the Chinese. Withdrawing the United States from the multi-lateral climate agreement catalysed worldwide speculation on America's successor to world leadership to tackle climate change.
There was much speculation that it would be China. The Chinese are certainly not displeased by the vacant spot and have started making moves to fill it, without realising that once they start exploiting it, their credentials will always be haunted by their human rights record, making it a short-lived venture.
But as China swings its soft power into action, its human rights record will reduce its shelf life. China is sitting in a glass house, under the unblinking gaze of an increasingly exigent world.