Wayne Rooney to Everton, that doesn't sound quite right, does it?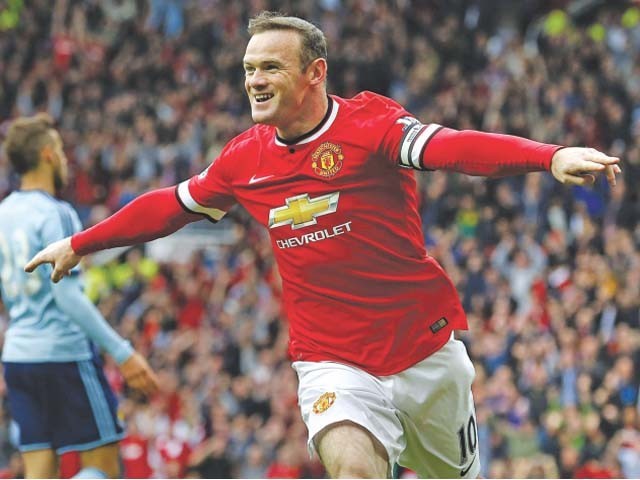 Intelligent, gifted, effective, powerful, at times slow, but brilliant. You name it and Wayne Rooney had it all.
For 13 long years, Manchester United fans saw magic unfold right in front of their eyes at the Theatre of Dreams. They would have never thought that the 18-year-old boy who debuted for England's biggest club with a hat trick against Fenerbarche would leave their club, his club, only to return to Everton where it all began.
Rooney to Everton, that doesn't sound quite right, does it? Once Rooney steps onto the turf wearing the blue and white overalls, things will never be the same again. As a United faithful, it breaks my heart to see our legend not only leaving, but leaving to muted applause.
After having performed wonders at Old Trafford and taking United to where it is today, the least our record goal-scorer deserved was a decent farewell. But I guess that's just how things are at United, especially since the departure of United's former manager, Alex Ferguson.
He is the two-time winner of the Professional Football's Association (PFA) Young Footballer of the Year award and was also voted as the 2010 PFA and Football Writers Player of the Year. Rooney kick started his Premier League career at United with a wonder goal against Newcastle and topped it off by scoring a breathtaking volley against arch rivals, Manchester City.
Almost a decade later, this goal was ranked by Ferguson as the best he had ever seen at Old Trafford in his 26-year career as manager.
Come to think of it, Rooney's departure had been on the cards for some time now. In 2010, newspapers in England suggested that an exit was inevitable, but a few days later, he signed a new contract with the red devils. Later in 2013, after Ferguson's retirement, Rooney had a tiff with his replacement, David Moyes. Again the newspapers hinted at a Rooney exit, however this time, United's rivals, Chelsea, were his predicted destination.
In the autumn of 2010, United fans did not want Rooney to leave, but the unconditional love for him was replaced by an acceptance that his leaving might be for the best. However, the following February, he agreed to a brilliant new deal offered to him by United – a basic £250,000 a week. This quelled any sort of love his fans were feeling for him.
As time passed, Rooney was not the same anymore. After having scored just eight and five goals in the past two seasons, the Liverpudlian became more of a utility player instead of the ace striker fans were used to. With each passing year, Rooney's role at United became secondary. From being their main striker, he had to sit back and take charge of things from the midfield.
Unqualified praise for Rooney the player started to fade and fans began singing praises for Rooney the captain instead. With star players joining United, excited fans began to overlook the player that Rooney actually was. Eventually, the 31-year-old had to play second fiddle to the likes of Zlatan Ibrahimovic. Even Marcus Rashford and Anthony Martial, United's young starlets started to surpass him.
For some, he was not the Rooney he once was. For some, he had aged. For some, he was more lethargic. For some, he was weaker. But for some, he was wiser.
But for me and many out there, Rooney will always be the reason we started supporting United in the first place.
Farewell O Captain! My Captain!