#IStandWithEdhi: Making a video defaming the Edhi Centre is easy, but can you be as selfless as Edhi?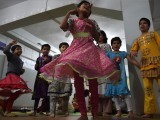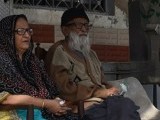 I recently came across a distressing video on Facebook where a woman with perfect makeup and a dupatta pinned to her head was going on about something she felt strongly about. I wasn't bothered by her appearance as such; I was actually concerned about what she was saying and who she was saying it about.
The woman was standing outside the Edhi Centre and talking about the filth and cruelty she had witnessed there. She said it was better to kill people rather than keep them in such conditions. After giving an emotional speech for around three minutes, she showed a room with inadequate bedding and some children sitting inside. She kept asking one particular child if he had been beaten by anyone, despite him choosing to remain quiet. At the end of the video, she made a plea and told people not to give donations or to fund the Edhi Foundation.
With the advent of social media, it's become increasingly easy to record a video, make it go viral and convince people to believe what you want them to believe.
Dear lady with so much class, I really hope you are reading this. I don't usually do such things, but upon seeing the amount of shares on your post, I was extremely alarmed.
By doing what you did, aren't you snatching the roof off of these children's heads? Do you know what home is for them? Edhi homes aren't suffering because of their inability or corruption; they're suffering because people like you don't give them charity anymore.
You want people to stop funding them, get the organisation to shutdown, and render all those individuals homeless? Trust me, not even half of these homeless individuals will be offered a home by any of us. It's easier said than done.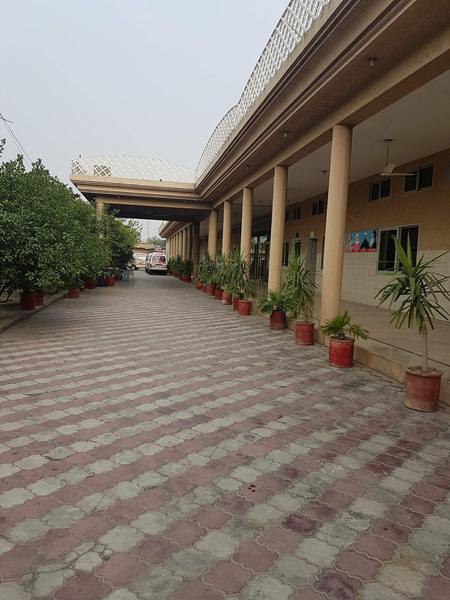 The organisation isn't running on any government funds, and for such a large organisation, funds donated by people are never sufficient. Please do keep in mind that this is the only private organisation which has its own fleet of ambulances, women and children shelters, and schools for orphans. How then, can you tell people to snatch the only hope from these unfortunate souls? How then, can you accuse someone who dedicated his entire life towards helping humanity – someone who even donated his eyes after dying?
We hardly ever even donate blood for a good cause, but we love criticising others for their actions. Have you ever visited the slums of our metropolitan cities? Have you ever been to the less privileged areas of our capital? I guess not. There are people living there, but no one dares to step forward and help them, and here you are, criticising organisations who are doing much more than we could ever do.
Abdul Sattar Edhi changed the lives of thousands of individuals who were abandoned in garbage dumps, sheltered those who were deserted by their families, and stood up for the aged who were left on the streets by their children. And here you are, telling people not to donate funds to his organisation.
Do you even know how transparent the entire donating process is?
Even if you deposit Rs100, they register your name in their data base. There are numerous Edhi drop-off points located in Pakistan's main cities. To deposit funds in person, one can visit any such drop-off point. You are asked what section you'd like to donate for; for example, zakat, educational purposes, old homes, for burial purposes etc. After giving the money by hand, you are requested to sign against your name in a register, which has your contact number, address and the deposited amount.
An interesting point here is that while signing on the page of the particular date you're donating on, you can view all funding made that day. A receipt is signed with all the details and a copy is handed to you. Another copy of this receipt is given to you for posting purposes, which you have to post to the head office of the Edhi Foundation (free of cost).
This transparent system assures that individuals at collection points cannot be involved in any monetary corruption. This is immensely satisfying, since not a single penny goes into the management's pocket. Please name any other organisation with such transparency.
Edhi saved countless lives and his organisation continues to do so, yet here you are, snatching away all hope from these children.
Since Edhi passed away last year, people have cut down on their donations and Edhi centres are running out of reserves, according to Faisal Edhi. What do you expect in such circumstances then? Should they provide luxury suites to homeless children, when they themselves can hardly pay their own bills?
You know their electricity and water isn't free right? The government doesn't provide them anything free of cost. You're blatantly telling people it's better to kill these helpless children, rather than letting them stay like this, seriously?
The next time you feel the need to rise to fame on social media, please come up with something wise and sensible. Think before you speak and don't talk about things you have no idea about, creating further difficulties for good people who put homeless people before themselves.
If you really want to do something worthwhile, volunteer at a Non-Governmental Organisation (NGO), collect funds, purchase food for the poor or sponsor a child. If you're upset because the conditions were deplorable, maybe you and your friends could volunteer to clean it. Our youth has vast amounts of potential and enthusiasm, if we work together collectively, we can make these homes a better place for the children to live in.
Rather than questioning the organisation, just answer one question – was it Edhi's responsibility to look after and save countless lives? No, it wasn't, but he still did it. Therefore, I suggest you seek inspiration from his acts and try to emulate them.
May you never have to witness bomb blast scenes. I have witnessed these situations first hand, and believe me, they are shattering. When nobody had the courage to pick the remains of charred human limbs, Edhi employees would step forward every time without fail.
I hope you understand this organisation is a rare gem in Pakistan. Yes, it is undergoing a crisis, but not due to the management, but because of people who wish to remain ignorant and not offer their share of support.
For those of you sharing this post without fact checking, please visit these homes. Think about how your actions could be depriving these individuals of basic necessities. Think about how you can help, rather than pointing fingers at others' inefficiencies.
May Edhi's soul rest in peace and may the Edhi Centre live long.
#IstandwithEdhi #SaveEdhihomes #Edhifoundation
All photos: Naifa Safar