Do Pakistani female legislators actually represent women or merely serve as "proxies" for the wealthy and elite?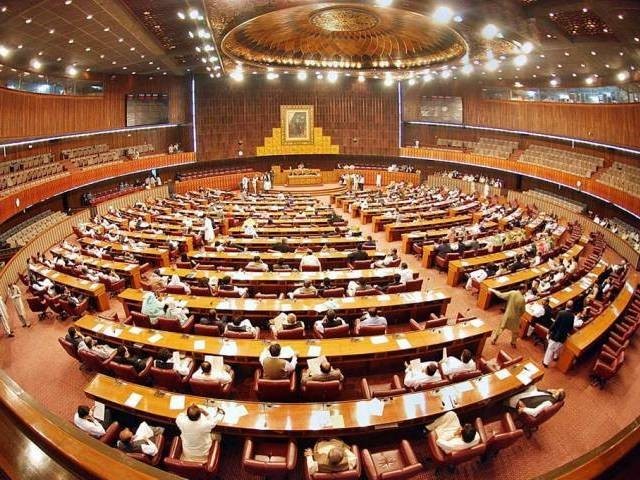 In the male dominated South Asian region, women are considered a marginalised faction of society. While describing South Asian women in politics, there are contradicting accounts. On one hand, there are examples of women like Indira Gandhi, Benazir Bhutto, Hasina Wajid and Khaleda Zia as prime ministers, while on the other, the majority of women are seen as poor, illiterate and lacking political, social and economic opportunities.
A general perception ascribed to women in South Asian politics is that they belong to higher social strata and certain political parties, which aides their journey into the mainstream political arenas. However, women in general still lack the opportunities to participate and represent in the political arena due to a strong patriarchal system.
In Pakistan, a country where women constitute 48% of 190 million people, there are numerous issues concerning women's rights. According to Pakistan's Economic Survey 2014-15, only 22% of women are employed. They lack opportunities due to cultural and religious constraints largely rooted in patriarchal mind-sets.
The country's landscape rooted in forced marriages, acid attacks, honour killings and domestic violence incidents remain bleak for women in general. The Human Development Report (2015) ranks Pakistan at 147 on the Gender Development Index due to a marked increase in women rights violations. Since there is a lack of representation and exclusion in the political arena, these issues tend to grow in number. In order to increase women's participation and representation in line with global commitments, Pakistan introduced reserved seats for women in parliament in 2002. However, the representation of Pakistani women still remains under inquiry.
Historically, Pakistani women have struggled for citizenship and political rights, which can be traced to the colonial era. Although, they played an active role during the independence movement against the British rule, only two women were elected in Pakistan's first constituent assembly. As soon as the nationalist struggle was over, women were pushed back to their homes. Post-independence, only a minor fraction of women from elite families managed to take up women rights. But outside parliament, their first success came in the form of the charter for women's rights, which was included in the 1956 Constitution.
Subsequently, in 1961, family laws regulating marriage and divorce were passed. In the 1973 Constitution, the rights of female participation in all social, political and economic arenas were ensured, which led to the opening of government posts and services for them. Moreover, this was the first time a woman could be appointed as a provincial governor and the National Assembly's (NA) deputy speaker.
However, the situation reverted in the 80s. This era saw the promulgation of the Hudood Ordinance, notorious for its lack of distinguishing between adultery and rape and its discriminatory enforcement against women. Between 1988 and 1999, Pakistan witnessed several democratic regime changes. The era also witnessed Benazir becoming the first female prime minister, building hope that this change might bring about liberal democratic traditions, and increase women's political participation and representation. However, this did not happen.
In 2002, General Pervez Musharraf introduced mandatory women quotas at various levels of governance, 33% seats reserved for women at the local level, while 17% in both houses of the parliament. The implementation of quotas was seen as a positive step for empowering Pakistani women as previously women legislators never accounted for more than 3% of the total representatives.
The concept of reserved seats mandating a minimum number of women legislators emerged in the 30s. There are various rationales for the adoption of such quota systems. One school of thought is that only women can safeguard women's interests and promote justice for women. Another account is that in certain countries, elites adopt these quota systems for their personal gains. The concept behind quotas is that women are part of governments and legislatures. However, whether women on quota seats actually represent women is questionable.
In the case of women on reserved seats in Pakistan, conditions regarding the rules and procedures for selection and removal are fulfilled. However, since they lack a direct constituency, women constituents may not be able to hold them to account. As many as 37,597,415 women are registered voters, which account for 44% of the total voters.
Thus, by these proportions, women should have the same representation in the legislature and/or the issues raised in the legislature should adequately represent their population. A total of 60 seats are reserved for women in the incumbent 14th NA, which accounts for 17% of the House. These women are often termed as 'proxies' of the wealthy and elite families and hence do not represent the interests of the general female population.
Moreover, since there is no defined mechanism for the selection of women on reserved seats in the law, the general perception is that political parties' leaders select 60 women candidates based on their own choice. These women are mostly either relatives of the men leading political parties or belong to certain families, thus leading to an 'elite capture' of the reserved seats. In such cases, elite women who are favoured by political parties may also lack experience to represent citizens in legislatures.
Currently, 18 political parties are represented in the 14th NA, while women have representation in nine of them as reserved seats are allocated proportionately to the number of seats won in elections. The Pakistan Muslim League-Nawaz (PML-N) has 190 seats, of which 35 are reserved for women. Of the main opposition parties, the Pakistan Peoples Party (PPP) has 47 seats with eight reserved for women, while the Pakistan Tehreek-e-Insaf (PTI) has six. Within the NA, 50 out of these 60 women are part of the standing committees, while four hold government portfolios. Exploring their personal backgrounds, a majority of women on reserved seats are either housewives or social and/or political workers.
One can assume that their personal backgrounds may have considerable influence over their decision-making; for example, housewives will serve the interests of housewives, while the political/social workers will assist in enhancing women's social and political participation. However, this is difficult to ascertain without individually investigating their parliamentary agendas.
Women, in terms of strictly Orders of the Day submissions in the 14th NA, contributed to almost 60% of the agenda. However, the quality of these interventions will help understand if they were related to women or other issues. Since the NA's website does not make public the gender-specific parliamentary data and information, I could only explore the last parliamentary year.
Exploring the primary legislative function of law making, 26 bills were tabled by 16 women on reserved seats. Of these bills, only three were regarding women's rights. The first bill sought amendment in the Dowry and Bridal Gifts (Restriction) Act, 1976, demanding a complete ban on dowry. The second concerned the National Commission for Women, which was formed in 2013 to help vulnerable women, while the third bill was about provision of equal access and participation for women in government bodies, public administration entities and the judiciary. None of these bills were passed.
Similarly, 27 resolutions were tabled by 22 women on reserved seats with only one regarding women's rights. In terms of executive oversight, women legislators raised 59 attention notices, of which five focused on women's rights issues. While 1,158 questions were asked of various ministries by 38 women, only 26 were related to women's rights. Investigating the agenda's quality indicates that they have raised women issues, however, the question still remains if these parliamentary interventions are sufficient to help resolve the issues women face in Pakistan.
In a nutshell, it can be ascertained that some women in mainstream Pakistan's politics exercise strong influence in safeguarding women's rights. However, there are wider systematic, structural and societal issues which hamper their performance in legislatures. While in certain cases, some of the women legislators might also be reinforcing these systematic, structural and societal gaps. For example, women on reserved seats might be tied down to only raise agendas which are in line with their parties' or their party leader's stance.
These women might be willing to raise women-centric policies, but the aforementioned issues are not allowing them to do so.
While on the other hand, there can be another group of women legislators who are part of an elite that serve as proxies to their husbands, brothers and fathers. These women make it to the legislature due to certain electoral rules and regulations.