Remembering Dr Wahidur Rehman: Will tender hearts always be easy targets?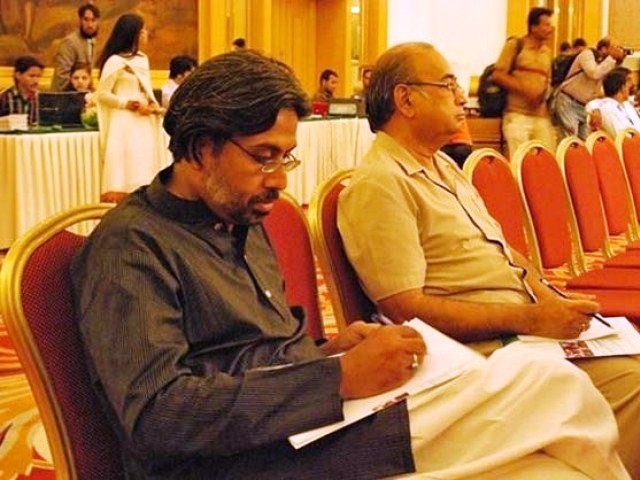 The compassionate souls who put eternity to effect; the nurturing spirits whose influence meets no end, yes, it is a tale as old as time. The enlivening faith in the pursuit 'teachers are healers of the nation'; they preach to humanity the disciplines of wisdom and intellect, and bestow the power to transform hearts. Not only are they the shapers of society, but they also leave behind a legacy of shared love and life.
Teachers have always been greatly revered in every society and with this come the heart-clenching bitter reality of the persecution of remarkable teachers, intellectuals and scientists. Those that speak of a phenomenon past the understanding of commoners or try inculcating a culture that is an inverse to the policy of the influential, are the ones that face the worst circumstances.
With the rising religious trend in Pakistan post Ziaul Haq's era, one is prone to the imminent threat of radicalisation from the society makers of the state itself. More so, some are even ambiguous in their ideological associations of banned outfits. Since such masked faces emerge and dissolve all the time, one fails to specify where the differentiation between a genuine and corrupt man settles. Their privacy ebbs with takfeeriat (excommunication), venomous words, and intentions similar to those of bloodthirsty fangs towards peace loving moderators. This sheds limelight on the fact that corrupt teachers in a nation will structure a society overflowing with vices and evils.
In a world of its own, Karachi University (KU) witnessed the worst of student clashes but it had never before been unfortunate enough to substantiate the shedding of the precious lives of its esteemed teachers. Dr Shakil Auj, the dean of the Faculty of Islamic Studies and the director of Seerat Chair, was the first one on the list of assassinations. After a due course of propaganda, he embraced martyrdom on September 18, 2014. His moderate Islamic beliefs and values, his books, and research articles added fuel to the fire and his voice had been silenced brutally.
Within the span of seven months, his PhD student and colleague, a professor in the Mass Communication department, Dr Syed Wahidur Rehman, known as Yasir Rizvi, was assassinated in broad daylight on his way to KU, near the Karachi Institute of Heart Disease (KIHD).
The afternoon of April 29, 2015 brought with it the mind-numbing news. On waking up to texts regarding the mournful incident, flashes of the terrible assassination flooded the television screen. Two days prior to his martyrdom, we had a conversation regarding my father's case and I had planned to meet him the following weekend. He was such an integral part of my world that after every meeting with the police, he was one of my two confidants, whose advice had much to do with my decisions.
My earliest memories of him date back to the time when I was a teenager and he used to visit my father at odd hours. Always anxious yet lost, he used to be engrossed in long intellectual conversations in a profile low enough to add an inviting mystery to it. He was the only student of my father who was allowed late visits in spite of his disciplined routine. He was a journalist back then, but he always seemed more like a maestro to me, lost in his own world, avoiding the camera glare to be behind the camera with the least magnetism for attention.
He was a beautiful enigma, and a true symbol of interfaith harmony for his acceptance and love amongst all. The extraordinary man signified unlimited possibilities for his students, and as per my correspondence with his students, he was the single biggest factor affecting their mental and emotional growth. His two-year long career at KU marked the journey of imperishable imprints and the courage to embody the healing power a role model should modestly possess. The world may have found an amazing teacher in him, but his students found a hero in him. Often, he affectionately conveyed,
"Dear son, we are looking into your father's case. You are never to battle alone. We are here to seek justice."
His assassination filled me with unprecedented anger and resentment that I contemplated risking all within my power to express another great loss to this nation. Since my father's martyrdom built high walls around my heart, his grief filled me with a renewed vigour to fight back and to never let this happen to any other intellectual.
As per the senior police officials' claim to me on the condition of anonymity, Dr Rehman's killers are the same as of my fathers'. Later, a credible news show confirmed this with the addition of the gang leader of al Qaeda in the Indian Subcontinent (AQIS) accepting both the killings. If I should say that there is a history and preparation of years behind the assassination of my father, Professor Dr Shakil Auj Shaheed, why was the motherland drenched with Dr Wahidur Rehman's noble blood?
Our man of honour was not only famous for his most non-controversial reputation but was also respected by all political parties and religious sects. He was the love-spreading prism through which goodness can forever be divided into its infinite spectrum. And what of his widow and two little kids whose souls wept profusely? No matter what we did, there was no way to comfort them. A part of us has withered and become a scar on the part of our soul that barely survives.
Why do we see humans everywhere, yet humanity nowhere? Has 'love conquers all' become just another futile saying? Will tender hearts always be easy targets? Till when will our tongues be tied because we have no direct affiliation with the victims? Will our veins now pulse more trauma than blood? Will we ever possess enough courage to live and let others live in peace?