Watch, process, rewind, repeat: What in the world is the new Star Wars trailer suggesting?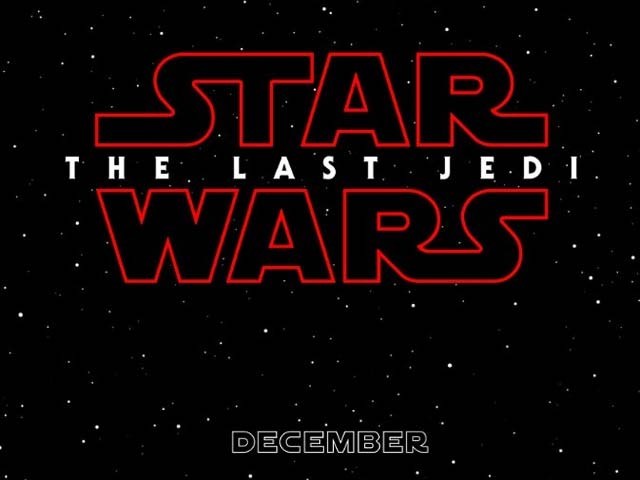 When the last known Jedi, Luke Skywalker, himself seems to think that "it's time for the Jedi to end", you can't help but sit up and take notice. Not that Disney dropping the first trailer of Star Wars: Episode VIII alone wasn't a cultural event in itself (unless you've been hiding in a galaxy far, far away, you probably would have heard the news). In all likelihood to Luke's aforementioned statement, the title Star Wars: The Last Jedi is a direct sequel to The Force Awakens.
Initial shock aside, do they really expect us to believe that Jedi would simply go extinct? Just like that! Not when the First Order with Supreme Leader Snoke at the helm is still there with its ever-growing menacing presence. I, for one, am not buying this at all, and if you bear with me you wouldn't too.
The Last Jedi kicks off where Force Awakens left us, with Rey going to see a recluse Luke on a desolate island on the planet Anch-To.
"Light. Darkness. A balance."
Now this is what our female protagonist, Rey (Daisy Ridley) is whispering to us during some of the early shots from the teaser trailer. She ends it by convincingly concluding,
"This is so much bigger!"
So when Luke Skywalker (Mark Hamill) alluded to how the Jedi Order has run its course, he actually meant that Jedi in their current guise were a little old-fashioned? You never know, perhaps Luke wants to breed a new variant of the Jedi – someone who is not hampered by the ability to fall victim to his own self-imposed noble rules. But at the same time, we really can't have our Jedi Knights digging too deep into the dark side either. So how about striking a perfect blend between both sides of the Force?
Like Rey said, neither light nor dark but a right balance of these two – a neutral Jedi, someone who doesn't deal in either white or black, more like a grey Jedi. If you cast your mind back towards the first part of the Star Wars' sequel trilogy, you would realise how Rey, no matter the place or the situation, can always be seen in those iconic grey garbs, a choice of colour that she can still be seen sporting in the latest trailer as well. The grey Jedi in a grey outfit! The theory does make perfect sense, now doesn't it?
At the end of the previous part, the Resistance had many reasons to celebrate. The Starkiller base was destroyed while The First Order's planet had imploded. But it appears that the festivities didn't go on for long. In The Last Jedi promo, the First Order seems to be back with a vengeance, with Poe Dameron (Oscar Isaac) and his trusted sidekick BB-8 experiences a hangar explosion at one of the resistance bases.
We also get to know what Kylo Ren (Adam Driver) has been up to since he was embarrassed during his lightsaber battle with Rey in The Force Awakens. It appears that his mask has been smashed to pieces. So is this a metaphor telling us that Kylo's rage has reached its breaking point?
You are sure to have your heart touched when you catch a glimpse of the now deceased Carrie Fisher as General Leia Organa from one of the shots from the preview.
Forty years into the most spectacular blockbuster franchise of all time, we have still got eight more months to scrutinise every single frame from this and the other The Last Jedi trailers that will surely be releasing in the meantime.
Star Wars: The Last Jedi opens December 15, 2017.