Why is Asim Raza so surprised with the unfair, illogical and unjustifiable Lux Style Awards nominations?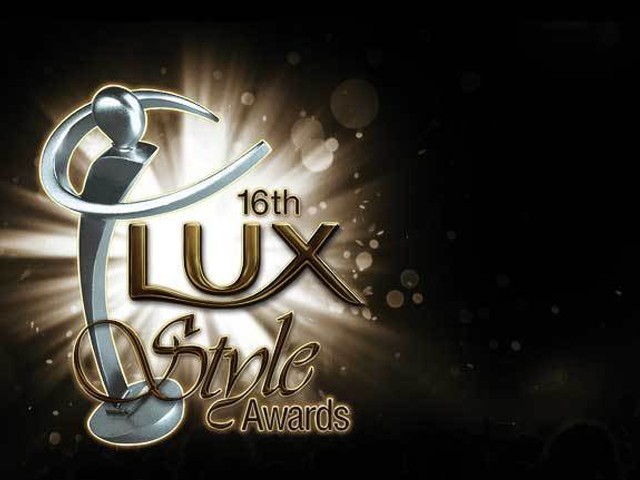 Asim Raza, the maker of feature film Ho Mann Jahan, is not happy with the nominations for the 2017 Lux Style Awards.
His displeasure is both understandable and inexplicable. It is understandable because his film, nominated in five out of eight categories for film, seems to have been selected without much deliberation, thought and, if you will, intelligence. The film featured outstanding performances by two young actors, Sheheryar Munawar Siddiqui and Adeel Hussain, but neither one of the two has been nominated in the 'Best Film Actor' category.
Siddiqui, who was wonderful in the film, has been relegated to the 'Best Supporting Film Actor' category whereas Hussain, who performed fabulously in Ho Mann Jahan, has been excluded from the nominations entirely. Ahmed Ali, who turned in a wonderful cameo, has not been nominated in the 'Best Supporting Film Actor' category either. Most importantly, the score of Ho Mann Jahan, arguably the best of any Pakistani film, in decades, has received but one nomination.
Raza's ire, albeit understandable, is inexplicable. He may be an architect by education but after more than two decades in show business, he is a veteran of the industry. It is curious that he is surprised that the specious nominations – unfair, illogical and unjustifiable – were downright dishonest. He has been around far too long not to know better.
That the Lux Style Awards are symptomatic of the many ills – nepotism, elitism, prejudice, dishonesty and sloth – that plague Pakistani society is sad. What's even sadder is the fact that the folks behind Pakistan's largest award ceremony, marketed using a venerable international brand name, owned by a conglomerate whose products are used by more than 2.5 billion people around the world, do not even try to do the right thing by making the awards what they truly need to be. That is, a celebration of art, talent and competence, carried out with class, responsibility, competence, integrity, dignity, and transparency. The bizarre nominations may well just be the result of spectacular sloppiness alone but, God knows, the truth seems to be worse. Much worse.
The process of nominating and awarding people in the field of cinema, television, music and fashion is clandestine for the Lux Style Awards, to make an understatement. The mechanics of the process are largely unknown. Awards are given out in a total of 28 categories, divided into cinema, television, film and music. Five nominations are made for each category. The jurors for the nominations are generally not known. Twelve of the categories are designated for Viewer's Choice awards. Any and everyone is allowed to vote for these categories online. The process for the elimination of bogus and duplicate online votes, if one exists, is a secret. And the method used for final selection is not audited.
The shroud of secrecy allows for a lot of latitude. Mostly, it lets a lot of people make a lot of money. It leaves the door wide open for people to oblige, patronise, bribe, favour, and promote people. It lets advertisers dictate a whole lot including camera angles and guest seating. It draws a clear line between the haves and the have-nots in the world of show business. It promotes elitism. And it allows for a lot of people to settle a lot of scores.
Controversy has always surrounded the Lux Style Awards.
In 2015, the nominations created a stir by ignoring the tremendously successful television serial Bashar Momin and its star, Faysal Qureshi, whose performance in the serial was one of the best in the history of Pakistani television. The omission did not go down well with fans of the serial who complained vigorously on social media platforms. After a lot of hue and cry, and much unpleasantness, the nominations were revised to include Qureshi in the 'Best TV Actor' category but the serial was not nominated in any other category.
Wow Yaar seriously #basharmomin not nominated in single category in lux style award

— Faysal Qureshi (@faysalquraishi) July 16, 2015
In an act of dignity, fortitude and self-respect, not associated with the world of awards in Pakistan, Qureshi rejected the nomination, making his disdain for the Lux Style Awards public in his inimitable candid style.
"I had not complained because I had not been nominated for Bashar Momin," said Qureshi.

"I was angry because every member of the team of the serial had been ignored. The play had excellent cinematography, direction and script, which deserved recognition but no one was nominated".
Twenty-sixteen was not free of controversy either. Ali Safina was unhappy both with his nomination in the 'Best Supporting Film Actor' category and the philosophy behind the awards. In several posts on Facebook, he lambasted the award show and requested that his name be removed from the list of nominees. Ahmad Ali Butt was unhappy with the nominations in 2016, as well. He felt that he had been nominated in the wrong category for Jawani Phir Nahi Ani and requested a revision of the list.
Twenty-seventeen is turning out to be no different. Asim Raza has been very vocal about his displeasure with the award nominations. Imran Abbas Naqvi has derided the award show in wickedly funny, very florid tweets and Facebook posts. Female actor Armeena Khan has made her displeasure known as well. More is likely to come after the winners are announced.
Lux Award nominations are, of course, not always wrong. The list of nominees for the 2017 Lux Style Awards does include some well-deserved nominations:
Actor In Law, Ho Mann Jahan, Mah-e-Mir for 'Best Film'; Asim Raza and Nabeel Qureshi for 'Best Film Director'; Sonya Jehan for 'Best Film Supporting Actress'; Ali Kazmi for 'Best Film Supporting Actor'; Udaari for 'Best TV Play'; Ahsan Khan, Faysal Qureshi and Noman Ejaz for 'Best TV Actor'; Natasha Beyg and Ashna Khan for 'Best Emerging Talent'; Tehzeeb Foundation for 'Album of the Year'; Ali Xeeshan for 'Achievement in Bridal Fashion Design'; and a few others. 
Getting a dozen or so nominations right out of a total one hundred and forty is, however, no big achievement. Missing out some truly deserving names is! Fashion designer Nomi Ansari did not make the list. Khan who made a remarkable debut in Janaan did not either. Actor Asim Mehmood who emerged as seriously competent actor in 2016 and did exceedingly well in the television serial Ali ki Ammi was not given a nod. Most conspicuously, the very talented and remarkably good-looking Naqvi did not get a single nomination even though he starred in several highly successful television serials in 2016 and who, almost single-handedly, brought glamour, style and class back to the television screen. What a shame!
Nominations, by their very nature, always stir some controversy. This is a desirable outcome because it forms the basis for good, honest and productive debate as long as requisite transparency, fairness and accuracy has been ensured. In the absence of these factors, nominations become a farce that results in a lot of petty quarrelling and fighting. They make a select few happy at the cost of demoralising a large number of people. And they ultimately hurt the very disciplines they purportedly want to support.
Fortunately, making the process of nominating and awarding deserving individuals is an easy thing to do; one that has been done well, all over the world, for ages. There are a number of awards that are given regularly in the field of fashion, music, television and cinema; their mechanics are well-known and can be used to create a model meets the specific needs of Pakistan well.
A pool of almost seven thousand industry professionals vote for the Academy Awards, known as the Oscars. Voters are selected by either competitive nomination or through submissions based on significant contributions in the field of cinema.
Other awards ceremonies like The Golden Lion, European Film, Filmfare, Golden Bear, BAFTA, Palme d'Or, Billboard Music, Tony, CFDA Fashion, and the British Fashion Awards, along with hundreds of others, follow a similarly stringent, inherently fair and totally transparent process.
The requirements, surprisingly, are simple.
1. Establish criteria for giving out awards.
2. Assemble a qualified pool of voters.
3. Put measures to ensure fairness in place.
4. Have a qualified entity manage and audit the process.
None of these requirements are, unfortunately, met by the Lux Style Awards. The event is a large, annual party that does not celebrate excellence but represents pettiness in its ugliest, most vulgar form.
The flawed process of nomination is but one of the many things wrong with the awards. There are many other, more nefarious and more damaging, vices associated with the awards.
The Lux Style Awards are almost entirely about money. Art and money generally do not gel with each other. In the case of the Lux Style Awards, art is forced to take a back seat, making a truly crude and tasteless display of money the name of the game. Deals that are unsavoury at best and unethical at worst are made; money is used buy and sell recognition, endorsement, promotion, exposure, status, stature and a lot else.
It is here that the rich, powerful and well-connected get to flaunt not just their own importance, but also their clothes and baubles, which are well out of the reach of all but a very, very few Pakistanis. Expensive clothes are worn not as much to look good as they are to make others look bad. This is not a display of style or taste but a show of excess and pomp. Participants do not have an interest in allowing viewers to realise their dreams of style by living them vicariously; their sole goal is to impress, show off and outdo one another.
In a spectacularly vulgar display of bad taste, actor Mahira Khan sported not one or two but three different dresses – by no less than Georges Hobeika, Feeha Jamshed, and Cecilie Melli – at the 2015 Lux Style Awards. And she was praised for what, amongst the educated, the intelligent and the dignified, would be deemed a remarkable show of poor upbringing, a pompous exhibition of wealth, and a horrifying lapse of good judgment.
Another problem with the Lux Style Awards show is a total lack of originality. It is at best, a copy of one of the many award shows held in India, just with a little more pomp and ceremony and less talent and style. Since its inception in 2002, the award ceremony has yet to come up with a single original idea. Even when the organisers hosted the shows out of Pakistan – in Dubai in 2004 and in Malaysia in 2007 – they picked venues which had been used by their Indian counterparts in the past. The dances are knock-offs of similarly choreographed Bollywood numbers where proper dancing is sacrificed at the altar of well-known – and tired – dances from Indian films. Singing live is replaced by lip-syncing and no risks are ever taken on stage.
Small wonder then that the independent, original, and intrinsically Pakistani coming-of-age film Ho Mann Jahan was not nominated properly by the jurors. A group of people whose creativity and imagination is limited by what has been done by India in the past cannot and will not do better.
The use and abuse of power is at its peak at the show. Designers pay celebrities to don their clothes to the event. Invitations are a hotter currency than cash itself. The level of one's celebrity is not determined by achievement and talent; its gauge at the award show is the time of arrival and seat selection. The most important guests arrive late but get to sit in the best seats, where the camera can zoom in on them as often as the sponsors want.
Artists, no matter how talented, without money, social standing and power, remain largely invisible at the show unless they have met with commercial success or made the right friends. The allocation of stage time is determined by sponsors, as well as the rich and the mighty. Talent is not factored into the equation. Writers are encouraged to write favourably about some and not-so-favourably about others. Photographers pay a price for prime shooting locations. Favours are traded freely. The young and the vulnerable are exploited. Junior models are treated like slaves by those who have made names for themselves in the field.
The same set of super-celebrities are nominated over and over again, year after year. The clique can neither be penetrated nor broken. It owns the event. People pay with money and favours for what they feel will get them noticed. Honour is perennially the casualty. The same designers who beg and pay celebrities to sport their clothes to the event are the ones who fleece junior artists by condescending to sell them outrageously priced clothes. And no one cares about rewarding, recognising and celebrating the talented people who have made veritable contributions in the field of cinema, television, music, and fashion in the previous year. Everyone is busy buying, selling or bartering, not to mention counting the number of dresses Mahira Khan goes through at Pakistan's biggest party!