Fifty Shades Darker is deeply sexist and truly reprehensible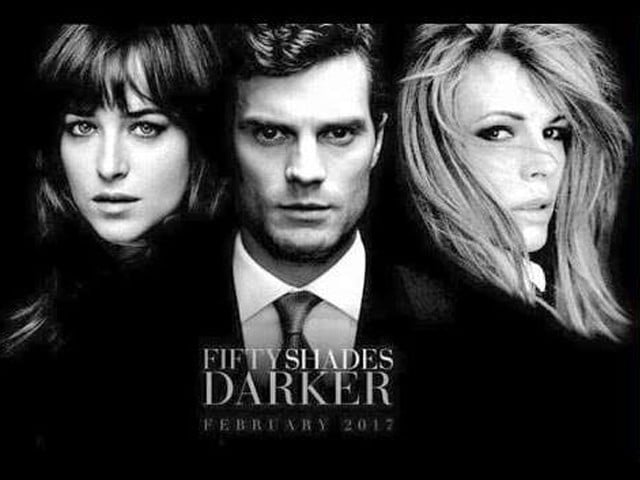 Who would have thought that there could be another level of worse when it comes to Fifty Shades Darker? It was impossible to anticipate that the movie about Anastasia Steele (Dakota Johnson) and Christian Grey (Jamie Dornan), the uninteresting couple featured in four of E L James' books, could touch another low. The sequel to Fifty Shades of Grey, Fifty Shades Darker  is so pathetic that I feel it is an assault on intelligence and the sensibility of the viewers.
A young billionaire, Grey, runs a highly successful company that seems to require little of his time and attention. He inhabits highly sanitised, bland and tastelessly decorated spaces. His singular taste in physical relationships is alarming to the viewers as the movie portrays variety of rough sex. Steele, who is fundamentally not fascinated in his physical interests and is more inclined towards literature, love and romance, feels curiously drawn to Grey. After an unlikely but heady romance, the two part ways dramatically at the end of Fifty Shades of Grey setting the stage for a sequel.
In Fifty Shades Darker, Steele has graduated from school and secured a job at venerable publishing house, Seattle Independent Press. She returns to Grey, after he rescues her from a sexually abusive boss, Jack Hyde (Eric Johnson), and promises to no longer force rough sex on her. It, of course, does not take long – and apparently just a fancy dinner and a generous sensual favour – for Steele to agree to return to Grey's world.
The film focuses, ever so superficially, on the abuse Grey suffered as a child and how that continued to haunt him. Grey's childhood trauma, explored with reckless ignorance yet grave seriousness, becomes funny. It is difficult to take Grey's problems seriously while he uses lip gloss to mark areas on his body that Steele is allowed to touch!
E L James used her considerable influence to oust the screenwriter of Fifty Shades of Grey, Kelly Marcel, and bring in her husband, Niall Leonard, for Fifty Shades Darker. Leonard, unfortunately, bests Marcel's ability to take all energy, intelligence and sensuality out of a story dealing primarily with sex. He also seems to have faced a great problem writing the dialogues. Steele, who loves literature, works for a publisher, reads Jane Austen and Emily Brontë, responds with the word 'beautiful' every time she has to comment on something. She sees Grey's mansion and calls it 'beautiful', she sees his boat and it is 'beautiful' and even when she sees his mother's gown she uses the same word again. Vocabulary clearly was not something that she picked up while reading books.
The film, very ambitiously, targets people who are looking for psychological drama, fiery eroticism and romantic tension as well as those who are motivated to see sensuality and nudity  on screen. Unfortunately, both segments of viewers will be disappointed; the former because the film lacks drama, eroticism and romance, and the latter because it fails to effectively provide cheap thrills because Scott Foley, the director, does not have the ability to bring eroticism to screen. At best, he creates beautiful scenes – replete with painstakingly choreographed lovemaking – that are painfully dull and insipid. More importantly, it lacks intelligence and authenticity.
Tiresome and awkward, Fifty Shades Darker has a bigger, more serious problem. The film is deeply sexist. It has no problem disrobing Fanning but is sheepish about showing male nudity. It gives Steel a choice between two troubled men, Hyde and Grey, but she obviously chooses the one with more money. And most shamefully, it casually legitimises sexual violence against women giving it a veneer of consensual rough sex. This, more than anything else, is truly reprehensible.