A letter to Muniba Mazari, my inspiration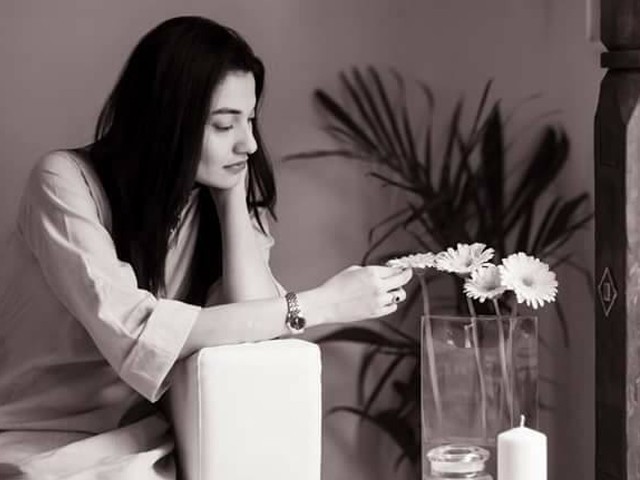 Dear Muniba Mazari,
You don't know me like you don't know the other hundreds of people who you inspire every day. I am Amna Raheel, a 25-year-old, differently-abled girl living in Karachi. I've always wondered how many fan messages you get every day and if you respond to them personally. I don't know if you'll reply to my letter and to what I have to say because you probably have heard it a million times already. But I'm going to say it anyway. There are people in your life who guide you and instil certain beliefs that you carry through life, even though you've never met them.
For me, you're one of those people.
I got to know about you last year when one of my friends showed me your TedX speech and told me that he sees me in you. He believes that I have the same passion and courage that you have. And to be honest, since that day, it has been my wish to meet you and tell you how I want to follow your every footstep. You inspire and motivate me during difficult times when I need words of encouragement. Whenever I feel like giving up in life, because every day struggles become too much to handle and disheartening to the point that I don't feel like getting out of bed in the morning, I think to myself:
"What would Muniba do?"
And then I imagine your smiling face, concealing the hardships you endure every day. I then say to myself,
"If Muniba can do it, so can I".
You became my reason to get out of bed on a lot of days. In a world full of complaints, you need that one person who seems to be content. In a world full of selfishness, you need a person who is humble and down to earth. In a world full of comparisons, you need a person who is a trendsetter. Most importantly, in a world full of helplessness, you need a person who can be a symbol of hope. For me, that person is none other than you, Muniba.
Honestly, I can relate to you on a personal level. I know that you have your fair share of struggles and problems that you don't talk about, that you deal with every day without letting the world know, because you have to be strong and put on a brave face, not just for yourself but for a million others who are depending on you, just like me. I'm sure you have good days as well as bad days. I'm sure there are days when you question God asking "Why me?" but then I also know there are days when you thank Him for all the blessings He has bestowed upon you.
I don't know you personally, but I admire the immeasurable strength that you possess, both physical and emotional. To me, you're the definition of a confident, independent woman for whom failure is not an option. For the first time in my life, I feel myself staring at a woman I hope to one day embody in every sense of the word – a  woman who has the power to lift people up when they are at their lowest; a woman who refuses to believe and succumb to negativity. For the first time, I've come to understand what it means to admire someone, to envy a person in a way that is not a reflection of the ugly green monster of jealousy, but rather a beautiful envy that would lead to positive, necessary personal growth. For the first time, I am truly and undeniably inspired.
You say you want to change lives. I am here to tell you that you will change lives, because you have, without a doubt, changed mine in ways that I cannot put into sentences or paragraphs. As I speak these words, I am speaking for dozens of other people whose lives you have touched, souls you have healed, and hearts you have forever imprinted on, which will never, ever, fade. So whenever you feel lost in this oftentimes unrelenting world, or frustrated with how your life is going, or confused as to what God's plan for you is, remember these words:  You are admirable, you are valuable, you are exceptional.
And when you find yourself feeling insignificant and wondering if what you're doing with your life makes a difference, remember that the girl who is writing this letter to you is a strong, confident individual now because she knows about someone who lights a fire in her. And that someone is none other than you, Muniba.
So thank you for everything!
Love,
Amna Raheel