Is this martyrdom? No, it's massacre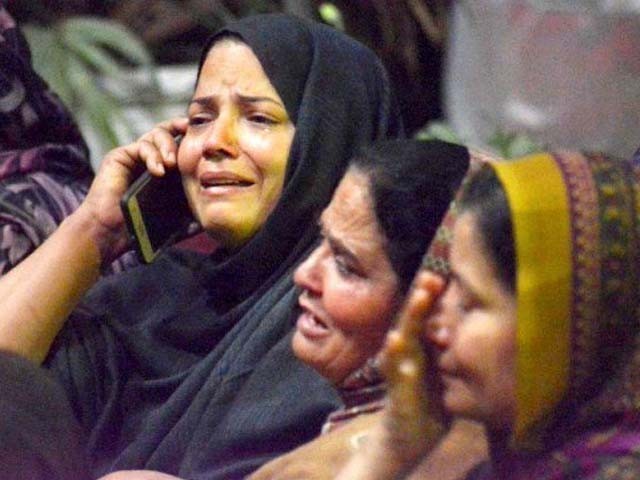 Oh our land of pure,
How much shall you endure?
How many shall you allure?
To your depths so demure,
When will your thirst be quenched?
Of blood and sweat and gore.
Jamaatul Ahrar, a faction of Tehreek-e-Taliban Pakistan (TTP), claimed responsibility for a deadly bomb attack that shook the cultural capital of the country yesterday. The senseless killing of 15 people, including decorated police officials DIG Capt (retd) Ahmad Mubeen and SSP Zahid Ikram Godal, has left the nation in mourning.
How many more such attacks shall we mourn as a nation?
The reverberating sound of explosions, shrapnel-ridden limbs scattered on roads and the air thick with the foul smell of gunpowder and blood, have become all too familiar to us. Ours is a nation of unending resilience. We embrace martyrdom as a proud medal of distinction. It is a national and religious honour of the highest exaltation. But a critical review of these sacrifices is in order.
Is it truly martyrdom if you're caught off-guard while studying in school or standing by the roadside? It most certainly is not. It is massacre. These are desperate and cowardly acts of shame born out of illiteracy and intolerance, which are forced upon us due to a prevalent lack of well-rounded policy-making in the country.
Without a doubt, Allah (swt) will exalt the ranks of the departed and will crown them with martyrdom as just compensation for their untimely demises. It is our integral religious belief. But even religion instructs us to protect our lives and assess threats via thoroughly cognisant policies which we seemingly ignore.
Fifteen households were forced into mourning, 15 innocent lives lost, 15 graves dug; all this happened at the site of a peaceful protest that was about to conclude on account of mediation by the Punjab police. Ever since the area was cordoned off by security agencies, statements of condemnation were issued by all figures of importance, and civilians were instructed to not assemble in groups and remain careful and vigilant. But to what end?
The media will report diligently for a few more days, the ones in hospital beds will be visited by politicians and photographed with them in hapless poses of despair. Heart-wrenching news segments containing footage of bereaved parents crying will be broadcast, photo montages of lives lost will be viewed on television screens and social media pages will be filled with sad posts. All this will be done as ritual of sorts; as a mechanised routine that we all know too well by now. Not a true expression of coping with grief but a well-rehearsed practice to be carried out in the aftermath of terror.
But how long shall we do it for? How long shall we believe this mantra of forced martyrdom of our children and our youth? The Quetta blast, the deaths of three soldiers at the Line of Control (LoC), and three more in South Waziristan – all these jolts of terror across the country leave a big question mark in the face of statements made by boastful state politicians.
Something must be done, and quickly. The clock is ticking and the façade is withering.