Resident Evil: The Final Chapter – Zombie killing at its best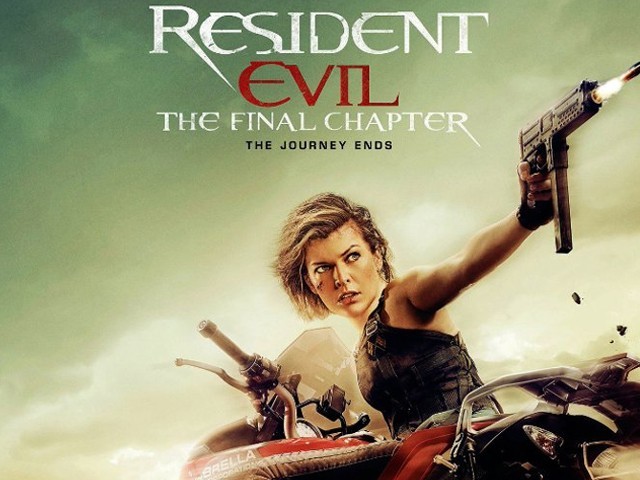 The Resident Evil saga has come to an end. The sixth and final instalment of this blockbuster franchise, Resident Evil: The Final Chapter, brings back Milla Jovovich's kick-ass zombie hunter, Alice, to where it all started – the infamous Racoon City. Ali Larter, who plays Claire Redfield, also returns in this final offering of the video game based movie franchise.
Paul W S Anderson, the director of the first movie in the series as well as the last two, helms the director's seat for this final outing. Many cast members who played popular characters from the videogame in the previous movies were not invited to return, but Shawn Roberts and Iain Glenn (Game of Thrones) return to reprise the roles of Albert Wesker and Dr Alexander Isaacs – the merciless baddies.
The movie follows Alice after she is informed by the Red Queen that an anti-virus exists that can wipe out anyone infected by the t-virus. Everything from that point on rests on Alice's shoulders and she must return to Racoon City, where the anti-virus is secured in the Hive (the underground lab of The Umbrella Corporation). It's a battle against time as the human race is nearing extinction. It's interesting to note that the anti-virus is kept in the exact spot where the virus had first broken out and caused the zombie apocalypse.
I would rank this as my third favourite Resident Evil movie, preceded only by the first movie and Resident Evil: Extinction. It is way better than Resident Evil: Retribution as it is not overcrowded with too many cast members trying to do one thing or the other; instead this movie is all about Alice and her final attempt to end the zombie apocalypse.
Although it has a lower budget than most of the previous instalments, the movie still boosts some incredible set pieces and stunning visual effects which help create an atmosphere video game fans are familiar with.
For fans of the franchise, Resident Evil: The Final Chapter is everything you expect it to be. The movie has hordes of zombies for Alice to kill and enough deadly mutated monsters to challenge the ass-kicking abilities of Milla Jovovich. The stylised action scenes are brilliantly illustrated, and give this offering an edge over other movies of a similar genre. This is zombie killing at its best. The movie succeeds in offering a fulfilling and fitting conclusion to Alice's journey and her fight against the ruthless Umbrella Corporation.
As someone who has watched the Resident Evil movies since childhood and played most of its video games, I can assure you that this one is a must watch. You will enjoy every shot fired, every explosion, and every death. You'll end up wishing that The Final Chapter isn't final at all.