What happened to Pakistan at the Gabba?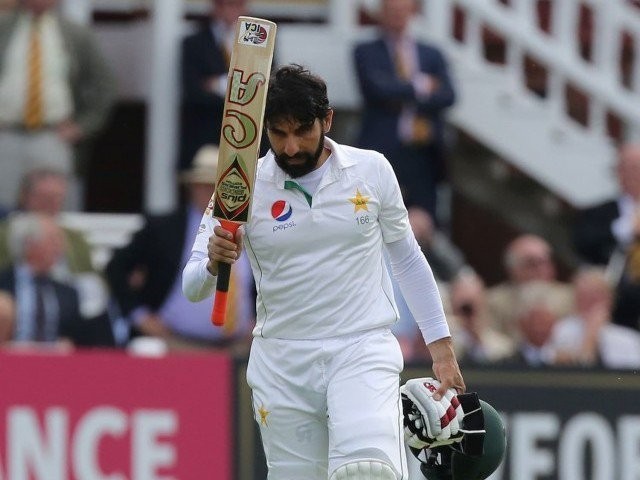 Pakistan's predictable unpredictability is their biggest threat towards both the opposition and, regrettably, themselves. In the last three Tests, Pakistan have lost nine wickets in the final session, almost pulled off the biggest chase ever in Test history. Pakistan's cricketing woes are largely representative and reminiscent of Pakistan's general attitude towards everything ranging from religion to politics – a middle ground just doesn't exist.
At the Gabba, Pakistan earned themselves a moral victory and were rightfully praised for all their efforts. Momentum, despite losing, had tilted slightly towards Pakistan and it was still there for three and a half days of the all-important Boxing Day Test before getting watered down. The unfortunate occasion marked only the second time ever in our rich history that Pakistan lost five consecutive Tests.
Prior to the New Zealand series, Mickey Arthur disclosed that the series would eventually come down to which side performs better with the bat. While there is indeed some truth to it, Pakistan's poor run of form can be blamed more on sub-par bowling than batting. Mohammad Amir living under the burden of, at times unrealistic, expectations was indeed the pick of the bowlers and there was daylight between him and the rest.
Sohail Khan might have played his last Test for Pakistan keeping in mind that he does not possess the fitness level or zeal that is required to play, let alone excel, at this level. Whatever he has achieved with the bat is praiseworthy, but is secondary to what his actual role in the team is. His predictable speed dropped to mid-120s as the match progressed and he became an easy target for both Steven Smith and Peter Handscomb. Adding to that his embarrassing drop of Azhar's bowling and his on-field efforts apart from his bowling, Sohail's fairy-tale return to Tests must immediately come to an end.
Misbahul Haq's captaincy was the poorest we have seen in the past six years and it became evident when Yasir Shah was bowling. Besides, Misbah's questionable field placements, Yasir himself did not bowl according to his field. He consistently delivered the ball at a line that crossed LBW out of the equation and ended up conceding 207 runs. Yasir currently averages 63.50 in this series and looked merely a shadow of the bowler he truly is. While taking no credit away from Yasir, who has been a revelation for Pakistan in the recent past, he is guilty of committing to the same cricketing offences repeatedly which resulted in him having to bowl longer, tiring spells to achieve the same results he can in half the time if only he bowls with more discipline and control.
Misbahul Haq and Younis Khan have remained faithful servants of Pakistan and can be given credit for a larger share of Pakistan's victories in the past few years. Nothing looks better than to watch these two batsmen fully in control of their game, batting with their own flow. In the last few Test series, however, the flow seems to have gone missing and the two look more like fragile, tired shadows of themselves. Both Younis and Misbah have been Pakistan's spine in Tests and piled on some partnerships that will be remembered for a very long time to come. Therefore, these two under-performing does take its toll on the team's overall performance. While Misbah looks ready to hang up his boots after leading his side out in Sydney one last time, Younis is most likely to continue until he enters the record books becoming Pakistan's only Test batsman to score 10,000 runs.
While losing players of their calibre is bound to eventually cause a few jitters, Pakistan can take a few positives from this Test and these past two tours. Both Azhar Ali and Asad Shafiq stepped up to the occasion at Melbourne and Brisbane respectively and shed light on the post-Misbah era. Both batsmen realised the importance of their roles and looked at ease under pressure. Asad's century and Azhar's double were a display of excellent technique, temperament, and discipline. Asad especially looked much more comfortable batting at his original number six position as he batted sensibly with the tail and also entered the record books by breaking Sir Gary Sobers' record of eight centuries batting at number six.
As for Sami Aslam and Babar Azam, both players will receive some leverage due to their relative newness on the international scene. Aslam showed grit and nerves of steel especially when facing hostile spells from Mitchell Starc who continuously peppered him with a few hard words. Babar, when he got into his zone, was an absolute delight to watch, but could not last long enough. While the talent of both these young players is unquestionable, the management would want to give them more confidence to not throw starts after doing all the hard-work. In their defence, this was the toughest challenge of their short careers thus far, but they must learn from it and try to better themselves.
It is always hard to swallow a bitter defeat like this one, especially after Pakistan seemed to be in a no-lose situation, but trusting Pakistan's unpredictable nature you never know when they bounce back and convert this losing streak into a winning one. Sydney does open up old wounds for Pakistan fans all over the globe, but it will be the grand finale of Misbah's indefatigable era that has spanned over six years and only a win will be a fitting send-off.
Loading ...