If you thought Lollywood was booming, let 2016 remind you why it's not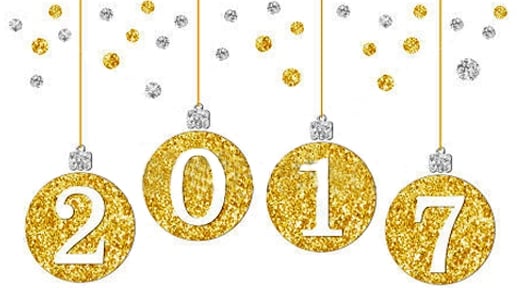 Compiling a list of the worst Pakistani movies of 2016 is a daunting task, and not only because it is guaranteed to increase the number of one's enemies in show business. It is a real challenge because keeping the list down to 10 items is a formidable task when the number of the year's bad films is much larger. Much, much larger.
A total of about 30Urdu films were released in 2016. A few, such as Mah-e-Mir, Ho Mann Jahaan and Actor-in-Law, were actually good but the vast majority failed to deliver on the promise of the resurgent Pakistani film industry, whose revival is the subject of a lot of hype. Award shows, television programs, and social media platforms are all abuzz with personal and not-so-personal stories of film actors, discussions about the art and the business of filmmaking, debates about Pakistani cinema's place in the world, and statements about the number of talented people working in the industry. There is little that is said about the merit of Pakistani films, much of it undeservedly positive and supportive. This is strange for an industry whose productivity is meagre and whose quality is, at best, questionable.
The criticism of Pakistani films is considered heresy and equated not only with a lack of patriotism but also with incompetence, nastiness, and malice. A writer who criticises a Pakistani film is assumed to have the agenda of nipping the country's fledgling industry in the bud. No amount of support, encouragement, and protection seems enough for an industry that celebrates its existence in advertisements, in print and electronic media, and in shows that seem to outnumber the films produced in the country. In order to write about Pakistani cinema in anything but glowing terms requires one to be foolhardy, if not downright foolish. The results include the loss of friendships, accusations of subversion, and relentless bashing on social media.
It was, therefore, with considerable trepidation that I prepared my list of the 10 worst Pakistani films of 2016. The list includes movies that are offensive, inept, clumsy, dull, dreary, tedious, tiresome, mind-numbing, and boring, but the criterion use to select the movies was different. I picked movies that were expected to be good, for one reason, or another – subject matter, cast, filmmaker, music, title, trailer or hype – but failed to live up to expectations. The list is presented, in reverse rank order of God-awfulness, in the following paragraphs.
1. Blind Love
Faisal Bukhari's painfully long and horribly distasteful Blind Love is the tired old story of three friends planning a heist that goes wrong during execution. A genuinely bad film, Blind Love does not have a single redeeming feature and represents a sad lapse of taste, class, culture and decency. Mathira's item number performed to the horribly-titled song Butter Jawani would go down in the history of Pakistani cinema as the most clumsy, vulgar, and distasteful dance number of all times if it were memorable. Thankfully, it is not.
2. Ishq Positive
Noor Bukhari, most recently married to Wali Ahmed Khan, directed and starred in Ishq Positive, a film that looks like it's from the 70s but lacks any nostalgic charm. It borrowed the worst elements from Indian and Pakistani films to create a film so bad that even the most patient of filmgoers found it difficult to sit through its entirety.
Wali Ahmed Khan and Noor Bukhari make a mismatched couple and have no chemistry together. Their on-screen romance is as hard to believe as it is painful to watch. The film disappoints in all areas but music is decidedly its greatest weakness. This is sad given that Khan, one of several music composers of Ishq Positive, is a scion of one of the most important music schools in India and Pakistan ,but unfortunately, he was unable to contribute to the film's 10 awful tracks in any positive way.
3. Aksbandh
Danial Afzal Khan made his mark as an actor by playing Azam Kalti in Quddusi Sahab Ki Bewah with remarkable confidence and skill. Holding his own in a television serial where virtually all actors were at the top of their game got the handsome young actor noticed by filmmakers, one of whom cast him in the found footage horror-flick, Aksbandh. The film, sadly, proved to be a bad vehicle to launch Khan's film career. The actor, who is both good-looking and talented, deserved better than Aksbandh. The irredeemably ineffective film is an assault on the eyes, ears, and minds of the audience and sets new standards for dreadfully poor filmmaking.
4. Hijrat
Farooq Mengal conceived Hijrat while he was incarcerated in the Karachi Central Jail under suspicion of his wife's murder. He was subsequently cleared of all charges and freed. That was unfortunate because he deserves to be behind bars for making the criminally horrible Hijrat that is harrowing, traumatic, and torturous for its viewers. Lead roles are given to newcomers who seem lost in the absence of a good screenplay, meaningful dialog, and competent direction. The film is particularly unfair to Asad Zaman whose character is underwritten, unlikely, and incomprehensible. The dynamic young actor would have launched his film career with a bang in a competent film. However, the catastrophic failure, Hijrat, is far from competent.
5. Hotal
Hotal takes the subject of female feticide and creates a totally absurd and foolish film about it. Starring, the always-in-the-news Meera, Hotal is an insult to the intelligence of the viewers. It is embarrassing to watch and impossible to enjoy at any level. The acting, music, storyline, editing, sound engineering, sets, and dances – all fail completely. There is not even a hint of any effort the filmmakers may have made to save the film from becoming the filmmaking disaster that it truly is.
6. Dobara Phir Se
A dozen odd projects, spread over two decades, have established Mehreen Jabbar as a well-known director, editor, and producer with meagre talent, limited vision, and inadequate skills. Her career – meticulously managed, painstakingly marketed, artificially bolstered, and relentlessly promoted – has yielded a body of mostly poor work. Dobara Phir Se is no different.
Her film about modern relationships and angst brings together some of the finest young Pakistani actors but fails to utilise their considerable talent. The performance the actors put on, particularly Ali Kazmi, is better than the film deserved. Unfortunately, they failed to make Dobara Phir Se rise to even a respectable level of bad, thanks to a hokey story and poor dialogue. These, it seems, were written by someone who has never had an original idea, engaged in an interesting conversation, genuinely experienced love, or thought intelligently about relationships. Dobara Phir Se is long film that subjects its viewers to paralysing boredom.
7. Teri Meri Love Story
Director Jawad Bashir's "romantic comedy" Teri Meri Love Story is about as romantic and funny as his 2015 debut movie, Maya. It stars the oddly unattractive Ushna Shah and four young actors – Mohib Mirza, Mohsin Abbas Haider, Ahmed Abdul Rehman and Omar Shahzad – who seem as bored with their roles as the viewers undoubtedly were. The actors do not bother to explore the little room they are given to act and turn in a performance so dry, that Teri Meri Love Story becomes more of a fire hazard and less of a movie.
8. Jeevan Haathi
Meenu Gaur and Farjad Nabi's first film after the critically acclaimed Zinda Bhaag is a total disappointment. It stars three highly talented actors – Naseeruddin Shah, Hina Dilpazir and stage actor Fawad Khan – and is written by the very competent Fasih Bari Khan; yet it has the look and feel of an amateur film made in a rush, without much thought, and with little effort. Boring, clunky, clumsy and awkward, Jeevan Hathi leaves one wondering why the makers, or the exhibitors, thought anyone would be entertained by the film and decided to release it instead of chucking it in the bin where it really belongs.
9. Rahm
Stodgy, tiresome and tedious, Rahm is a mind-numbingly dull movie and takes boredom to new heights. Based on the Shakespearean play Measure for Measure, Rahm displays a misplaced loyalty to its source material. It moves the story from 17th century Vienna to present-day Lahore but does not update the characters, plot, or narrative. As a result, the characters lack depth and nuance, plot twists seem unlikely and improbable, and the narrative is weak and forced. Even Sanam Saeed, who displays remarkable acting on television, fails to make her mark in cinema, yet again. Rahm wastes her talent along with that of everyone involved in its making.
10. Revenge of the Worthless
Jamal Shah's hopelessly incompetent Revenge of the Worthless about real-life heroes who fought the Taliban in the Swat Valley is uninspiring, uninteresting and incredibly boring. It is also an example of really bad filmmaking. The film may mark the end of Jamal Shah's career in show business. The film proves, beyond the shadow of a doubt, what many have suspected for a long time: Jamal Shah, despite his carefully constructed public persona, dubious resume as a man of the arts, and venerable education in his field, is a man with no real talent except, perhaps, the ability to promote himself.