Why did the Indian film industry churn out such horrendous movies in 2016?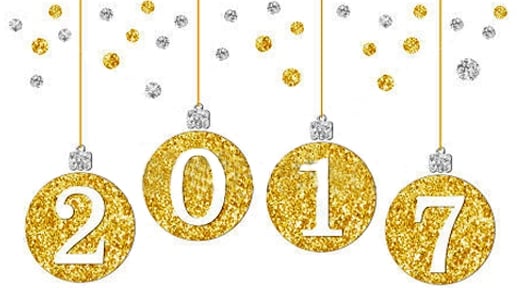 The be all and end all of movies for some, while a bad joke masquerading as cinema for others, Bollywood is a riddle, wrapped in a mystery, inside an enigma. But yet, every single year, it manages to churn out films that are indisputably bad and 2016 was no different.
So, in no particular order, let the bashing begin.
1) Fan: Rather watch a ceiling fan
Fan is Shah Rukh Khan's attempt to marry the only two characters he could act out, the wacky (Darr etc.) and the silly (Kabhi Haan Kabhi Naa etc.), before he became the irritatingly tiresome Rahul and the tediously boring Raj.
It's a film that's all about a fan's pursuit of the star and then the star trying to hunt down the fan.
I am still trying to wrap my head around how a common fan can become so adept at dangerous Parkour stunts and death-defying intercity chases. Not to mention, a superstar running after a common fan, who bizarrely turns out to have all the unlikely resources at his disposal. Strangely, no personal body guard or cops step up to take the responsibility.
Talk about taking a huge leap of faith with cinematic liberties.
If there is one thing I have learned over the time as an avid movie watcher, it's not to have any high hopes from a film that has anything to do with SRK.
With a tremendously promising concept, Fan could have been a whopping shot at redemption for SRK. Alas, the nauseous glorification of King Khan by the filmmakers in the most melodramatically Bollywood way possible made sure that never happened.
2) Ae Dil Hai Mushkil: Lather, rinse, repeat ad infinitum
Oh c'mon, give me a break! But to be perfectly honest, was I expecting anything different? This is Karan 'one trick pony' Johar after all. But you know what, if the audience is willing to lap this mediocrity up, time and again, there is absolutely no need for K-Jo to change his done-to-death tune.
Ae Dil Hai Mushkil (ADHM) traces the life of Ayan Sayengar (Ranbir Kapoor) in the most clichéd B-town manner. Revving it up with exotic locales, star-studded cameos and cringe-worthy melodrama , ADHM is predictably low on a captivating narrative.
Karan Johar's latest fare is simply a shoddy 2016 version of Kuch Kuch Hota Hai. And KKHH was utterly wretched, if you ask me. Now, go figure.
3) Housefull 3: Awful, painful, and anything but cheerful
How is it even possible that you go watch a movie with zero expectations, but yet walk out of it feeling utterly let down. And that my friends, is precisely the kind of feat the third instalment of the Housefull series managed to pull off.
Promoted as a rib-tickling screwball comedy, the only reaction Housefull 3 got out of yours truly was that of head-scratching. It surely must be a record of some sorts making a 145-minute long comedy where not a single joke lands.
Housefull 3 is simply a joke of a film where the joke isn't even funny. It is so unfunny that there should probably be a law against seeing it. The penalty: seeing it again.
Oh and yes, in between all the failed attempts at humour, there is also this laughably ridiculous plot where you have got three greedy men who hope to get lucky in life by marrying wealthy women.
4) Madaari: A complete circus
An intriguing premise? Check!
Terrific actors? Check!
A talented director? Check!
But yet, Madaari turns out to be a major disappointment, and that too is an understatement.
Madaari is a socio-political thriller where Irrfan Khan plays an archetypal ordinary citizen, Nirmal Kumar, who is on the receiving end of political corruption in the most personal of manners. This particular incident has a major impact on his life and upon concluding that enough is enough, Nirmal devises a vigilante-style plan to exact revenge.
At best, Madaari is an occasionally riveting thriller which fails to create the required tension and suspense. At worst, it is an emotional-drama which is totally oblivious to the sense and sensibilities of the genre it is intending to work in.
The script is contrived while the characters are underwritten. The length is also a major concern but Madaari's biggest flaw is having a tone which is nauseatingly preachy.
This is screenwriting 101: Every film has an underlying message – you just don't shout it in your viewers' faces. The movie is loud and frantic, but what it should have been is inspiring and moving. You forget about it the moment you step out of the theatre.
5) 1920 London: The best comedy of the year!
Sometimes laughter in the middle of a horror film is a sign of its epic-ness. I distinctly remember how I let out an extended nervous cackle while watching The Exorcist (1973). This exceedingly edgy laugh was simply the manifestation of my internal defence mechanism trying to come to grips with how freaked out I actually was watching the voice of satan coming out of a 12-year-old girl.
But in the case of 1920 London, hilarity is simply a by-product of corny dialogues, sappy acting and an extremely mind-numbing convoluted plot.
Lacking anything even remotely redeeming for the seasoned fright fan, the filmmaker resorts to cheap chill gimmicks in rocking chairs, haunted mansion, creaking doors and blood dripping from the ceiling to elicit shivers out of the audience, but the only reaction they got out of yours truly was that of cringe.
6) Baaghi: Rebelling against reason, logic and common sense!
Keeping in mind humankind's proclivity for violence, it was no surprise that back in that decade even C-grade foreign action heroes like Steven Seagal and Jean-Claude Van Damme were household names in our part of the third world.
But that was regressive 90s at its best, and unfortunately for Baaghi, with its archaic sensibilities, we are currently living the relatively enlightened 2010s.
A rehash of a Telugu film called Varsham (2004) and an Indonesian thriller, The Raid: Redemption (2011), the Tiger Shroff and Shraddha Kapoor starrer is a jaded love story muddled with martial arts mayhem.
The movie has no story to tell, only action to showcase. With a plot as wafer-thin as this, I'd rather watch WWE with all its faux-drama, if I am looking for senseless action.
7) Sanam Teri Kasam: Canam Teri Kacam
Mawra (Hussain)Hocane, true to her pseudo-fied name, aptly but yet woefully plays an 'insecure' plain Jane librarian named Saraswati, aka Saru. The movie, for the record, is the cinematic equivalent of Chinese water torture, unbearably slow and perfectly capable of driving any normal person insane.
Despite the archaic nature of Bollywood, I can arguably state that 'Ms (Hussain)Hocane's 'Saru' is one of the most miserable and tiresome female characters to come out of the industry in a long, long while.
If there is any role I would expect the faux-anglicised named Mawra (Hussain)Hocane to have nailed, it would have been playing someone with a huge inferiority complex, but alas her real life experiences fail to help her on the silver screen. Ms self-pity's naive, dorky act ends up seeming more nauseatingly annoying and loathsome than being endearing. Her character coupled with other major cinematic deficiencies makes Sanam Teri Kasam one of the worst that Bollywood had to offer during 2016.
8) Mohenjo Daro: A tale best left in the ruins
It's such a shame, when you watch a potential cinematic masterpiece with so much time, effort and energy – not to mention the colossal budget- invested – only for it to turn into a monumental waste.
Named after one of the largest settlements in the ancient Indus Valley Civilisation, Hrithik Roshan starrer Mohenjo Daro – an archaic love story cum revenge drama – borrows heavily from hugely popular historical flicks, but fails to replicate even a fraction of what the originals managed in terms of viewers' experience.
9) Ki & Ka: Kyoon?!?
Ever found yourself involved in a heated debate where the arguer is trying to prove his point by being obnoxiously loud, regurgitating the same information over and over again and, worst of all, diluting his own case due to a total lack of subject comprehension by providing supporting arguments that totally fly in the face of what he is arguing for.
This is precisely how I felt watching Ki & Ka, where Cheeni Kum (2007) famed director R Balki completely soured an intriguing premise of gender role reversal by a mishmash of a screenplay.
Ki & Ka pretends to be avant-garde with its commentary on gender stereotyping, but what it does not realise is that it requires a certain level of maturity to deal with this sort of subject, which it clearly lacks.
The movie might even have a good message at the end of it all but to screamingly preach it right in our faces starts reinforcing the very stereotypes it set out to negate.
10) Kya Kool Hain Hum 3: Cringe 1-0 cool
Touted as India's first ever 'Porn-Com', Kya Kool Hain Hum 3 should have rather been labelled as a worn-com – a comedy that has the potential to wear out the viewers in record time. Speaking of which, I don't even think the filmmakers were trying to be funny. How else can you explain sleaze and vulgarity being masqueraded as comedy. The first instalment was fun because it had this anti-prude freshness to it, but since then, the franchise has become boring, offensive and just downright disgusting.
Loading ...