10 Hollywood movies of 2016 that should have never been made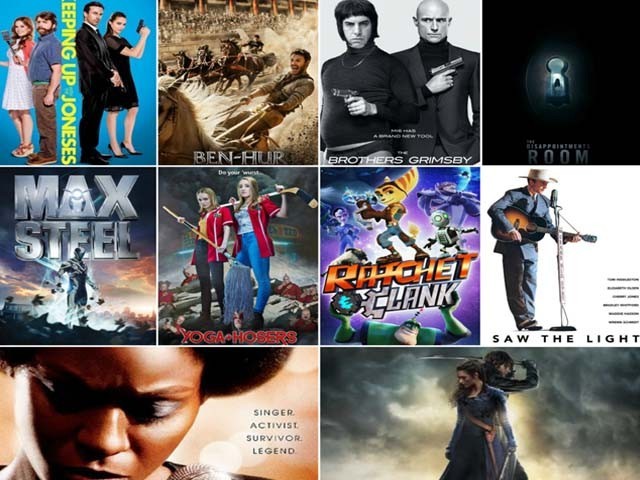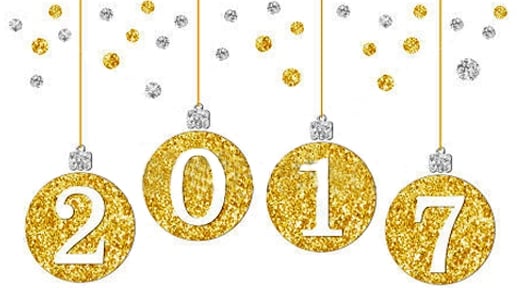 Films fail in different ways. There are financial failures – good movies that earn critical praise but just don't excite audiences, thereby disappointing at the box office. Then there are critical failures – bad movies (like Batman vs Superman: Dawn of Justice and the downright shambolic Suicide Squad) which earn the ire of critics but still interest viewers and make bucket loads of cash. And then there are films that hit the double whammy of failure – critics hate them and so do moviegoers, making them derided box office bombs.
Here are 10 such movies that simply couldn't please anyone and ended up among Hollywood's least successful projects of the year:
1. Max Steel
Budget: $10 million
Box office: $6 million
Just when you thought Fantastic Four was the biggest superhero failure, along came Max Steel to show you that it can actually get worse. The adventure based on the Mattel action figure didn't get a single positive review from critics (as per online review aggregators) and failed to recoup its budget, becoming one of the year's biggest flops.
Dull, unexciting, and unoriginal, Stewart Hendler's cinematic dud was ultimately just a waste of everyone's time.
2. Ben-Hur
Budget: $100 million
Box office: $94 million
Instead of trying to come up with something original, Hollywood decided it would be a good idea to make an adaptation of Ben-Hur. Again. For the fifth time! It's baffling that someone thought it would be wise to readapt the 1880 Lew Wallace novel after the 1959 historical epic not only proved to be the definitive cinematic version of the story but was also deemed one of the greatest films ever made, willing a record 11 Academy Awards in 1960. It's even more baffling that someone reckoned that Jack Huston had the talent and charisma to step into "Charlton Heston's sandals". Ultimately, the CGI drenched film only managed to turn the epic into an epic failure.
3. Pride and Prejudice and Zombies
Budget: $28 million
Box office: $16 million
It's quite hard to figure out why Pride and Prejudice and Zombies exists. Sure, Jane Austen's Pride and Prejudice is one of the most popular books in the world. And yes, zombies are kind of popular. But Pride and Prejudice AND Zombies?
Why? Why would humanity, as a whole, let that happen? Should we blame Seth Grahame-Smith for writing the novel, or the person who decided to turn that novel into a ridiculous movie? What happened to the intelligence of everyone involved in the project? Did the film lack brains because the zombies ate them all?!
4. Ratchet & Clank
Budget: $20 million
Box office: $13 million
Ok, so the Ratchet & Clank movie wasn't as terrible as its review scores make it seem, but it was lacking in originality and depth so much that the film was ultimately downright disappointing. The project was such a missed opportunity considering the success of the video games series that it is based on. The viewers weren't interested, the critics didn't like it. It's a shame the potential movie franchise just failed to take off.
5. Keeping Up with the Joneses
Budget: $40 million
Box office: $28 million
Jon Hamm could pretty much read the phone book and still make it riveting. That should give you some sense of how bad the script of Keeping Up with the Joneses must have been that even Hamm's presence couldn't make the film watchable.
Isla Fisher tried her best. Zach Galifianakis was basically just there (and his other film Masterminds was similarly also a dud). So much comedic talent … if only the filmmakers had put it to better use.
6. The Brothers Grimsby
Budget: $35 million
Box office: $25 million
The often controversial Sacha Baron Cohen is something of an acquired taste, but his latest film was just too, well, tasteless for most viewers. The British-American action comedy was your typical Cohen affair and just as polarising as most of his other work. The bright spot was Mark Strong, who was quite good in the otherwise lame movie, although it did feel sad to see him in such a shoddy mess.
7. Yoga Hosers
Budget: $5 million
Box office: $39,585
Celebrities keep trying to buy their offspring a career. They don't always succeed. Case in point: Yoga Hosers – director Kevin Smith and actor Johnny Depp's attempt at giving a boost to the acting careers of their respective daughters, Harley Quinn Smith and Lily-Rose Depp. The reviews and earnings were both dismal. Almost no one watched it. And almost no one who watched it liked it.
8. I Saw the Light
Budget: $13 million
Box office: $1.8 million
When making a biographical drama about an American country music legend, it probably isn't the best idea to cast a British actor in the leading role. Had someone shared this nugget of wisdom with Marc Abraham and his team while they were planning the Hank Williams biopic I Saw the Light, it would have spared us from the resulting controversy and a film that just didn't work (despite Hiddleston's best efforts).
9. The Disappointments Room
Budget: $15 million
Box office: $4.9 million
Wentworth Miller is awesome. His script for The Disappointments Room, unfortunately, is not. A horror movie devoid of scares and a project altogether devoid of creativity, the aptly titled film was indeed a disappointment, both in terms of revenue and reviews.
10. Nina
Budget: $7 million                  Box office: NA
Rotten Tomatoes: 3%            Metacritic: 27%
If there was a "what were they thinking?" award, Nina would be the leading contender for 2016. One of the worst cast, most misguided films of the year, the Nina Simone biopic was such a misconceived mess that it was slammed from all directions and only got a limited release. Critical of Zoe Saldana's casting in the lead role, Simone's estate even declined to endorse the film.