Why PML-N is right to propose the 24th amendment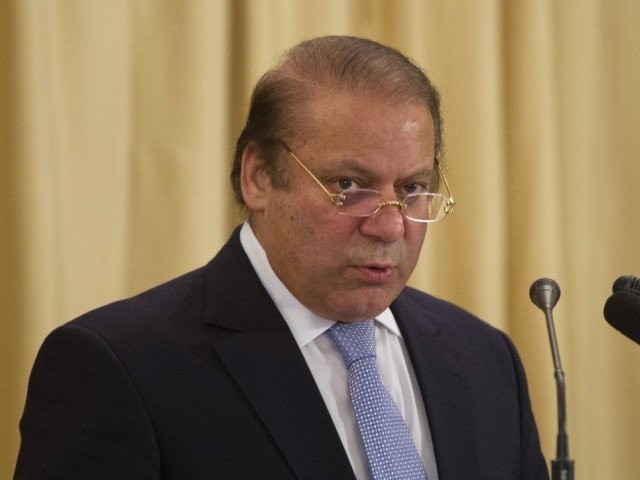 Right now, all eyes are on the Supreme Court where the future of the present prime minister is being decided. Although it is difficult to predict what the honourable court will decide, implications of an unfavourable decision would be far reaching, not only for Nawaz Sharif, but also for the political trajectory of Pakistan.
Cognisant of the possibility of an adverse decision, the Nawaz government has started to take precautionary steps, one of which is the constitutional amendment which proposes a right to appeal against an order of the Supreme Court. The proposed amendment also stipulates that the appeal "shall be heard by a bench larger than the bench which had passed the order under appeal". Currently, an aggrieved party can appeal but it will be heard by the same bench which had earlier passed the order.
For this matter, the government is courting Pakistan People's Party (PPP), which had always supported the right to appeal as stipulated in the said amendment. Although PPP has decided to support it, their spokesperson, Senator Farhat Ullah Babar, has expressed his disappointment over the timing of the proposed amendment.
He remarked, "One thing is clear: the government's motive behind the move is not based on principles, but political in nature."
Pakistan Tehreek-e-Insaaf (PTI) on the other hand has predictably refused to support such an amendment, terming it "de-shaping the constitution in a bid to save an individual."
Is Pakistan Muslim League-Nawaz (PML-N) correct in doing what it is trying to do? Is it not just a political move and in fact, are PTI and PPP (who would support it but with reservations) correct?
Yes, it is a political move and clearly, the Nawaz government fears the worst and therefore, is trying to add another possible step before possible disqualification.
However, it should also be understood that many steps in politics are taken for self-preservation but may still have good normative implications. The right to appeal, in front of a larger bench, is fundamentally important for the fulfilment of proper "due process" criteria. No matter how impeccable the record of the present judge is, an appeal against this judgement should be reviewed by a larger bench. If anything, it would reaffirm the credibility of the decision.
Moreover, let's not forget that this is an extremely important case and there are some elements that are constantly pointing out that the SC has overstepped its limits to take a suo motu decision to initiate such proceedings and that too against one individual, Prime Minister Nawaz Sharif only, even though the Panama leaks literally contain names of hundreds of Pakistanis.
It could only do so because PTI had threatened lock down and there was a chance of bloodshed on November 2nd, a situation which gave grounds for such an intervention. PTI is by no stretch of the imagination in any position to win in 2018, and knows that its sole chance is through a non-electoral route. Its leader, Imran Khan unfortunately has not shown himself to be politically mature and is ready to derail the entire democratic process for his own narrow interests of becoming the prime minister.
They were basically his pressure tactics that resulted in the situation in which an elected prime minister's fate hinges upon the Supreme Court's (which is not an elected body) judgement under the controversial Article 62 and Article 63.
It doesn't matter which angle you try to analyse the situation from as the circumstances are giving the entire proceedings (rightly or wrongly) a controversial tinge. Under these conditions, it would be better for the judiciary if an appeal against the possible decision against the prime minister is heard by a larger bench.
In addition, there is another important consideration which needs to be kept in mind: that is, the need to place certain limits on judicial powers. In Pakistan, particularly after the Lawyer's movement, the judiciary has become an important and powerful player. Due to that, there is always pressure on it to become excessively involved in governance and on matters which should, in principle, be decided by the parliament and through a political process. During Justice Iftikhar Chaudhary's tenure, the judiciary was also forced to get involved in mundane matters such as petrol prices. Further, a three-member bench also sacked a sitting prime minister in a very controversial manner. In fact, the entire PPP tenure was marked by a continuous tussle between the judiciary and the government with the former often interfering by taking numerous, and many a times, unnecessary suo motu actions.
The proposed amendment, since it comes from the parliament, would discourage small benches to give sweeping decisions and in doing so, would rectify the present imbalance between the two branches of the government.
We should remember that in the long run, democracies need proper balance between the institutions and if that balance is disturbed, it results in authoritarianism and lack of accountability.
It is for these reasons that I fully support the proposed 24th Amendment.