The Accountant just didn't add up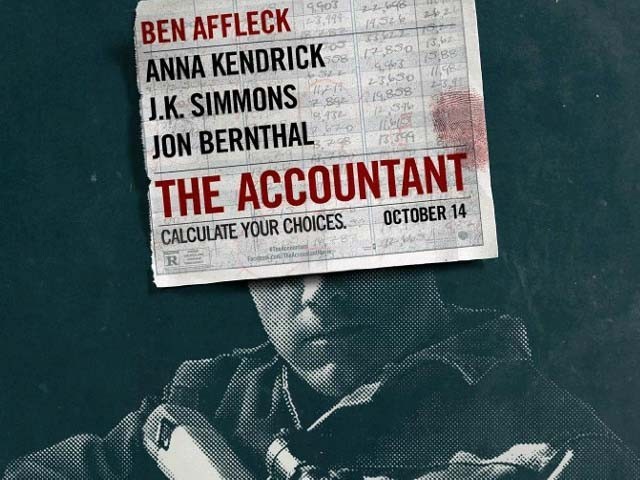 Every once in a while, a movie comes along that seems to exist just to remind you of other big (and small) screen projects. That pretty much appears to be what The Accountant is trying to achieve. The same way Dexter meets Jason Bourne by way of A Beautiful Mind, Gavin O'Connor's action thriller comes off as an amalgam of various (significantly better) projects that have preceded it, as it jumps haphazardly from one familiar plot point to the next.
The film tells the story of Christian Wolff (Ben Affleck), an autistic math whiz with extensive combat training who is running a shady accounting firm while harbouring a number of dark secrets. He works with dangerous criminal organisations, helping companies that are experiencing internal financial issues by tracking discrepancies in their finances. An assignment takes Christian to the robotics corporation, Living Robotics, where he is tasked with figuring out the source of suspicious transactions that have been detected by their in-house accountant, Dana Cummings (Anna Kendrick).
But when he unveils the truth behind the embezzlement, he finds himself and Dana being targeted by assassins. To further complicate things, the treasury department is also pursuing him and trying to unmask his identity. Christian must now try to get himself out of this pickle, using both his brains and brawn as necessary.
The Accountant seems to have many ingredients that could potentially make an engrossing thriller, but unfortunately its parts just don't come together with any kind of elegance or believability. The cast, admittedly, is quite impressive. Affleck is passable as the stoic, awkward protagonist; Kendrick is charming, even though the film doesn't give her much to do; and names like J K Simmons, Jeffrey Tambor, John Lithgow, and Jon Bernthal are on hand to round up the very solid supporting cast. But the scattershot plot is too unconvincing and absurd for even these accomplished performers to salvage the project.
There is a lot of drama on offer here, but much of it comes with a sense of déjà vu. The storyline seems like a disjointed jumble of ideas, none of which are even remotely original. The Accountant creates a collage of familiar pieces that remind you of everything from Good Will Hunting to Batman. And its tone seems to have some sort of a multiple personality disorder – one moment the film wants to be an intense corporate thriller, the next it's a silly action flick, and, one flashback later, it's a drama about family.
As it stands, The Accountant is an erratic, unremarkable offering that fails to make any lasting impression, but, ultimately, leaves you with the sense that the movie could have been a lot more entertaining had the filmmakers focused on fewer threads and settled on a more consistent tone.