Dear Pakistan, try not to get scammed this Black Friday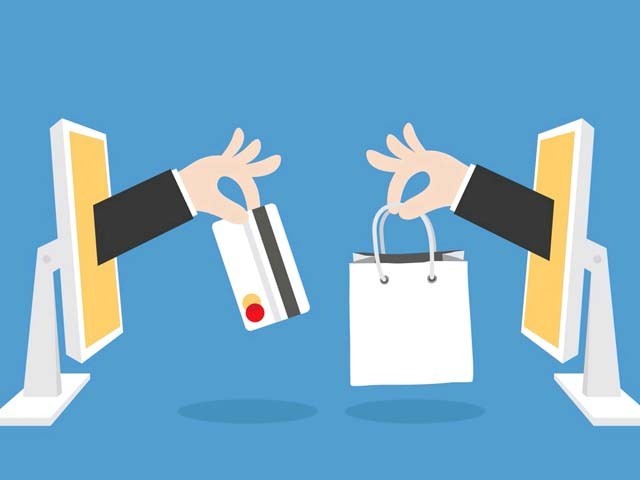 Picture this – post Thanksgiving America gearing up for Black Friday. An event like none other; adults stealing from children, fist fights, arrests, and all in all, pure mayhem. Now imagine a 'desi-fied' version of the same event. No, I am not referring to posh aunties pulling each others hair for a piece of lawn, but rather, the whole hoopla surrounding these online Black Friday sales.
Last year, one of the biggest retailers in Pakistan pulled the black Friday stunt, and as expected, everybody else followed suit. The sale ended up breaking records but as a consumer, I felt it was a dud. Now don't get me wrong, I am all for cheap things just as much as the next guy, but the desi versions of these sales make no sense to me.
Firstly, where are all the good products?
Yes there is a sale, yes there are a lot of products available at cheap prices, but they aren't worth buying.
I mean in all honesty, who would want to buy a whitening cream on sale? How much discount can you give on toiletries anyway? Who would buy a cheap cell-phone from an unknown company that you can find for the same price in the market?
There are a lot of good products on sale too, but are they really the products the consumer is looking for? The sales they are trying to copy actually bring consumer products of the highest demand to masses. Not only that, they bring some excellent deals. Just to quote an example, a 500GB XBOX One S which normally costs $300 is being sold in the US on black Friday for $250, along with one extra controller ($50 value) and two games ($120) absolutely free. So you have the opportunity to save $170. Now that is what you call a good deal.
Another issue I constantly fear with online retailers is their suspicious pricing. They often have the same product available for two different prices; for example, it says it costs Rs300, while the same product is Rs650 on a different page and discounted 50%, so the price is now Rs325. I mean really? Matlab aik to chori oper say seena zoori? (First you steal, and then you're proud of stealing). If you're going to be a crook, at least be an honest one.
I witnessed this myself where an online retailer was selling the same power bank with two different prices, one with the regular price and the other on discount – and the discounted price was higher than the regular price. To make matters worse, both the products were on the main page. Don't worry online retailers, we are very naïve and will still buy it – not!
Then there's the whole scenario of waiting to get the product and actually having your worst nightmare come true. Yes, you have received a defective product or not the product you ordered. Now these aren't regular stores you can storm in to with your ammi and baji and give them a taste of your colourful yet aggressive vocabulary. These are online retailers with no physical presence, not to mention, most are lacking in the mental presence department too. These folks have yet to work out how returns work. They are yet to work out what empathy towards the customer means. They are yet to work out what owning up to a mistake means.
The whole process of getting a refund or a replacement is as good as trying to feed a chapli kabab to a goat. Yes that doesn't make any sense, but is exactly how good the customer services and return/ replacement processes are. You have better chances of winning that prize bond your parents have had in the old cupboard for eternity.
This takes me to the question: To be, or not to be (a black Friday consumer). Whether 'tis Nobler in the mind to suffer the Slings and Arrows of outrageous fortune (of buying a product and having a good experience), or to take arms against a sea of troubles (everything mentioned above), and by opposing, end them – or at the very least, rant about them in a blogpost.