I had an affair with Fawad Khan and I refuse to hide it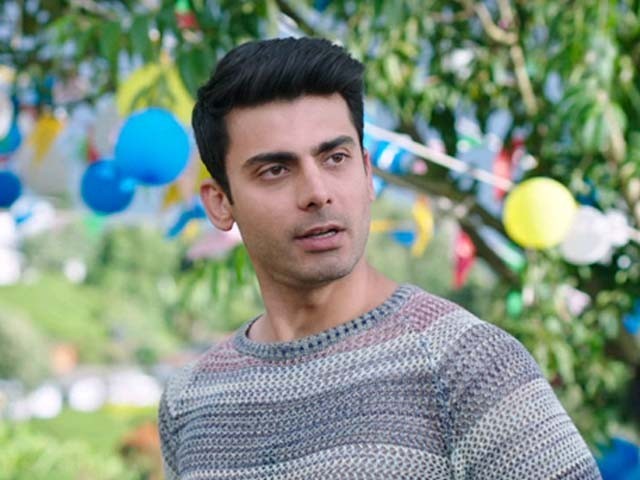 Now that I have your attention – maybe a bit too much of it – you will find out soon enough that this piece has nothing to do with the headline. It is so far off from what you thought it would be that it gives me the perfect opportunity to convey my point.
These headlines are click-bait, a strategy media outlets are now using to gather pace on social media, since that is where most traffic originates from. Relatively unknown 'news' organisations, such as FHM, Brands Magazine, ProPakistani, and others within the Pakistani landscape, are proving to be quite the hit with their click-bait strategy, thus increasing their reach in the online world and gathering big bucks in the advertising world. But it comes at your expense. Recently, FHM published a story, claiming similar to a prophecy, that Starbucks will enter the Pakistani market.
The story, by journalistic standards, would not have passed the editor's test. It had no official version but claimed that the American coffee chain would enter Pakistan on the basis of sources. Needless to say, the story went viral. It gathered so much attention that mainstream media outlets gave up their routine work to follow the development. Editors were asked to pursue the story, mainly because everyone wanted to be the first to confirm the development. In less than a week, Starbucks gave its official version; it wasn't planning any such move.
In another case, ProPakistani published a story, claiming that a Chinese firm was planning to manufacture Direct-to-home (DTH) receivers in Pakistan, prompting news outlets to pursue the case. The story went viral on the basis of its headline. If people had bothered to read the actual content, they would have realised that the story was based on a mere meeting of Chinese officials where they expressed their 'intention to set up a plant'. Pakistani officials were yet to give their go-ahead. The headline was misleading and was only meant to serve one purpose: to make it go viral.
In a world where a chaiwala gets more attention than rape victims get support, the mainstream media's responsibility is greater than it has been ever before. Worryingly, the trend has started to catch on.
Media is no longer concerned with bombings all around the world, or how patients of mental diseases need support. It is concerned with numbers, numbers derived from the public's attention.
A chaiwala's eyes are not newsworthy; they make for good discussions, but don't deserve airtime on news channels in a country where every single day bomb blasts occur, intellectuals are killed, and men/women are killed over so-called honour. But those eyes take away the attention.
The public says the media is obsessed with Meera's English and Shahid Afridi-Javed Miandad fight. It is. But the content stems from the public's demand for such scandals. News channels are not meant for entertainment. But that is all they have become. Why else would Bollywood songs become a part of news packages?
Another apt example is that of The Logical Pakistan, a Facebook page whose recent post on co-education schools garnered close to a million views. Its prime and only, argument was that schools and colleges have 'become' dating hubs, subtly contending that this is not the place to send your kids. Is that the kind of video that should float around? Doesn't the argument, by its transitive property, mean that offices are dating hubs as well? Let's not go down this tricky road.
This is a time when journalism has taken the back seat. Well-researched and balanced articles get lost in oblivion, while click-bait headlines, blue eyes, and celebrity scandals remain at the forefront. It's not entirely the media's fault that its work has been reduced to the superficial, meaningless chore of producing stories that go viral. It's the people who are also responsible for pushing true journalism to a corner.
In such an environment, it is hardly surprising that a reporter lays down in Edhi sahab's grave or a reporter pushes a child to cry on camera. In a fast-paced world where no one has the time to verify any news, sharing it at will to reinforce preconceived notions, the dangers of hate crime and stereotyping are higher than ever before. Why don't we all take a backseat and ponder over this thought rather than seeking likes and comments on our social media profiles? What is the difference then between us and media outlets seeking traffic and ad revenue? We are all in the same boat and share the same responsibility. If it's unethical to report unverified news, it is unethical to share it too.