An open letter to my younger self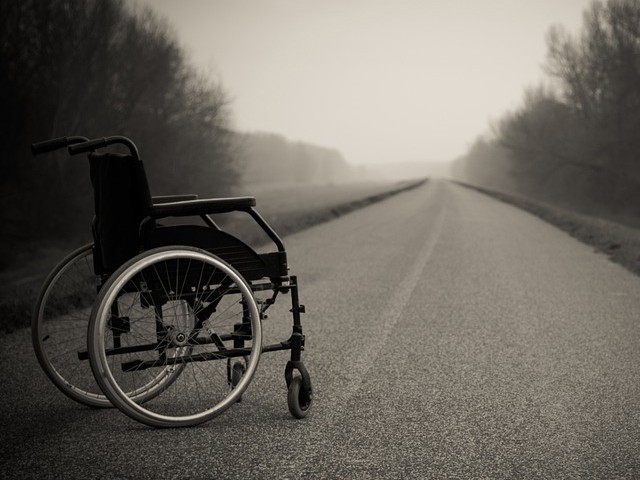 Dear Tanzila,
Today your wish will come true. You will get what you had always wanted. Remember that hair straightener set? Mum has gotten it for you. It has curlers too!
But I have some bad news: you will forget about the beloved straightener within three years and never think about it again.
Why?
Because, you will embrace the hijab as your identity – don't freak out! You will love it.
Today, as the 26-year-old 'you', I have reached out to you of the past to share some lessons. Some of them I learned in Sweden, some as I was sitting in a training session in Thailand and some as I read an excerpt from my second book to an audience in Dubai.
While in the streets of Pakistan I have learned my identity and my mission, I have to admit that the true sense of peace and love knocked through my head as I took that first bite of Dosa with Astinder maasi (aunt) in Chandigarh, India.
Shocked?
Darling, I haven't even started on the bounties of Allah that await you in the future.
Disbelief?
It's because today you look at yourself the way the society looks at you – a helpless, handicapped girl that can only be uplifted by constant compliments, sympathy and words of wisdom. Don't cry in corners about that. I am sorry to break it to you so soon, but you can't await a hero to lift you up anymore. You are the hero awaited by many.
Today, as you cry over the disaster your cheerful tailor has done to your Eid dress, I admire your efforts for trying to fit in. But if history demanded that, your birth wouldn't have been so dramatic. Stop trying to fit in! Don't get an orange khussa just because Shakeela got one. You have your own destiny to conquer. Similarly, don't feel left behind when Shakeela finds a husband, goes onto having two children and is admired by everyone for her chapattis. You don't know how to make chapattis. But you do know how to sell one.
You will be called, 'langri (crippled), wheelchair wali (wheelchair-bound), mazoor (handicapped), bechari (poor thing)' in the sweetest of tones. You will find yourself isolated when you want to communicate. You will be judged even before you open your mouth. Every idea that you float will be met with disbelief, doubt and scrutiny. You will be misunderstood, mischaracterised and misjudged. You will be kicked hard in the face, blood will spurt out of your nose and a tiny whimper will escape your lips. You will look around for a corner where you can save the embarrassment and cry a bit but would have to swallow it all as it hits the bottom like a hard rock, because, the corner would be two steps above the ground. But this will be the last time life kicks you hard. I know you don't believe me right now, but soon you will have your own light and shades on, and every scar will make you beautiful.
You will fall in love. Twice! Both will teach you why it was a bad idea. I mean who likes to fall and break a bone anyways? But you will soon rise in love and learn the worth Allah has given to every woman on the planet.
You want to lose weight. Don't. Let it be. You will soon show the world that confidence is a language of the mind for the minds that think. And those who think that body types define you. You will shun them in silence. So wait. But love your body. Every bite you take should be worth it.
You are fretting about good grades? Don't. No one will ever ask you about them. Instead learn facts and absorb knowledge. Strengthen your mind for a debate with the world. You will need your education desperately but not in classrooms but on round tables. So don't waste your time cramming that past paper. Treat your exams like a case study and you are Sherlock Holmes who does nothing but impress.
Save money. Save every penny that you can. You will soon reach a point where you will have bigger projects in the pipeline. You can't wait to get them validated by an investor. You will take your own initiatives that will require your personal savings, stamina and time.
I am leaving you with just the right amount of curiosity that you need to go on. Today when you blow the candles, believe in yourself and don't pause. Love your family and be sincere to your friends. Don't listen to anyone who tells you that you can't achieve your goals. You can, you have and you will!
Happy October 14, 2006! A very happy birthday!
Love,
@Optimismexpert …… Yep! That's what they call you now.