Give up Modi, the US will never be on your side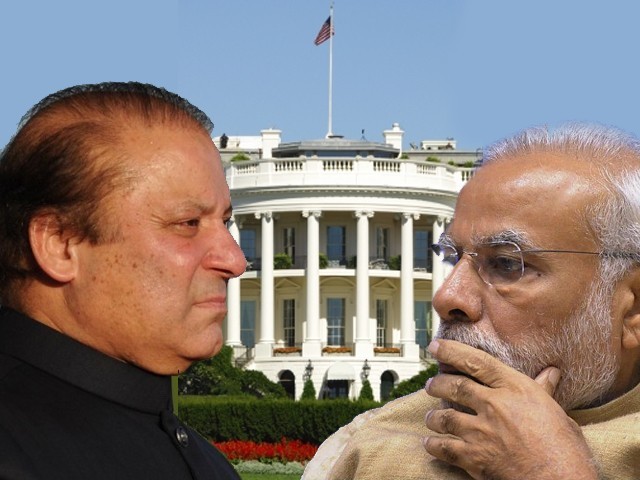 Last month, a US petition to designate Pakistan as a state sponsor of terrorism gained serious momentum. Having crossed the 100,000 signature threshold, the issue now awaits addressing by the Obama administration. The question then begs to be answered: is or has Pakistan been a state sponsor of terrorism in its checkered past?
With all due respect and within all my patriotic sensibilities, I believe the answer to be possibly – nay, probably – yes.
For as long as I can remember covering South Asian politics, Pakistan has been on the hook for spending nights in bed with the Americans with quickie afternoon siestas with home grown extremist groups. Frankly, we don't have a leg to stand on because we lack irrevocable proof showing that we have completely shunned and cut off support to extremist groups responsible for some seriously crappy international events.
Simply put, situations like OBL turning up in our backyard and our constant flip flopping on the issue of 'good Taliban versus bad Taliban' makes us look pretty bad, pretty much all the time. (Pro tip: there are no good Taliban – problem solved and I'll take my Person with Much Political Prowess Award to go, please).
Yet – despite Pakistan's possible guilt in supporting or turning a blind eye to certain terrorist factions – for India to act as the regional mudslinging, holier-than-thou figure is a hypocrisy bordering on hilarity. Really, it's just another one of Prime Minister Narendra Modi's bouts of continuous political grandstanding and stoking the flames of regional conflict.
And it won't work for two reasons.
First, the US is not likely to sever the very strategic and seriously important ties it has with its ally Pakistan anytime soon. Despite the strict rhetoric emanating from the White House (since at least 2014) encouraging Pakistan to adopt a more hard-line approach towards extremist non-state actors, the relationship between Islamabad and Washington is slowly bettering.
On Pakistan's part, our establishment has put in an increased effort to shut down militant groups like the Tehreek-e-Taliban Pakistan (TTP). And these efforts are not going unnoticed in Washington. Just last month the Secretary of State, John Kerry, has reiterated America's restored confidence in and an increasing level of cooperation with Islamabad.
The second reason Modi's mudslinging and attempts to ostracise Pakistan are not going to work is because of India's own checkered past and present. Indeed, if Modi's year-and-a-half long reign has confirmed one thing, it is that India bleeds saffron and saffron alone. Concealed behind his agenda of harnessing India's population size and growing economic ability, Modi has been constantly propagating anti-minority sentiment. Under Modi's reign (unlike the reign of India's other recent leaders) the dark underbelly of inflammatory Hindu nationalism – at the expense of all their minorities – has been on the up and up.
India's own politicians have acknowledged this dark side of hyped-up Hindu nationalism. Recall the 2013 comments of Indian Home Minister, Sushil Kumar Shinde, when he disclosed that Hindu terrorist training camps were being promoted by parties Rashtriya Swayamsevak Sangh (RSS) and the Bharatiya Janata Party (BJP). Shinde went on to confirm that these parties have numerous times in the past incited Hindu-Muslim violence including the Gujarat riots and the Babri Masjid incident.
A 2015 Guardian op-ed by political commentator Anish Kapoor boldly likens Modi's reign to the Hindu version of the Taliban. I urge you to read it in its entirety because a year later it remains relevant and accurately depicts India's culpability in allowing unimpeded violence and abuse of its minorities.
Fast forward to present day: India's decision to pull out of this year's Pakistan-hosted SAARC meet, which caused a domino effect resulting in regional neighbours pulling out, is an unfortunate symptom of the destabilising illness plaguing the region.
Just days ago, news broke that Pakistan has postponed (in effect: cancelled) this year's SAARC. Truly, having to delay a meet between the power players of South Asia is a shame. Because, as the Kashmir curfew reaches 80 days, valuable human lives are lost in skirmishes at the border, and the global threat of ISIS attempts to gain momentum in the region, this year, maybe more so than any other year, SAARC and its promise of economic and regional integration was a necessity.