Why countries in the subcontinent continue to fare poorly at the Olympics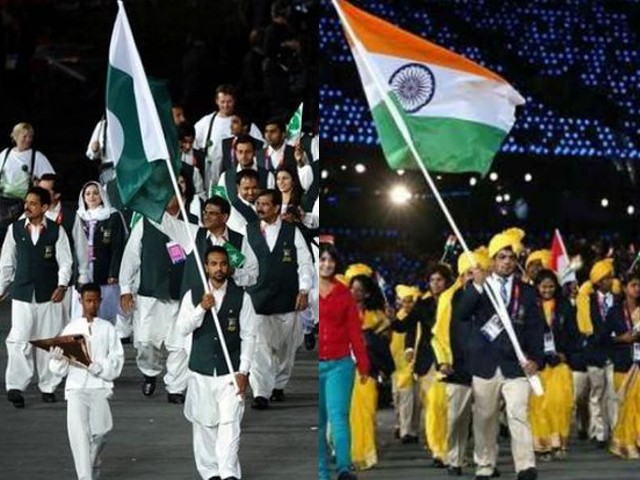 The performances of athletes from India, Pakistan, Bangladesh and Sri Lanka who took part in the Olympics continued to be dismal. While India has managed to win 28 medals since its independence, Pakistan has managed only 10. Sri Lanka lags even further behind with just two medals. Bangladesh has never managed to win any.
Even a comparatively smaller country like South Korea, which has a population of only 50 million, has managed to win 21 medals at Rio 2016. Athletes from Thailand and Malaysia also performed relatively better.
India, a country with a 1.3 billion population and a $2 trillion economy, mustered only two medals at the Rio Olympics. Michael Phelps, the ace swimmer from the United States, alone, has won 28 medals in the Olympics – amusing considering the fact that it took India 69 years to win the same amount.
In fact, this time the Indian athletes were close to returning home empty handed, but thanks to Sakshi Mallik, who won a bronze in weightlifting, and PV Sindhu, who won a silver in Badminton, India was saved from the embarrassment.
A dispassionate analysis would show that it would be wrong to point a finger towards the subpar performance of athletes from the subcontinent, as it is mainly due to the lack of sports culture. Another factor that adds to this is the lack of a comprehensive sports policy, both at central and state levels, apart from the issue of poor allocation of money for sports.
This year, Rs15920 million INR ($2370m) was allocated for sports, against the total allocation of Rs15410 million made in last year's budget, a marginal increase of a meagre 3%. Pakistan, on the other hand, had allocated only 0.47 billion PKR ( $5 million) for sports in its fiscal budget for FY 2015- 16.
Compare that figure to the £347m ($452m) allocated by the UK for sports, revealing an increase of over 29% from the previous year which has translated into a superlative performance by British athletes in the Rio Olympics. The UK sports model has proven that an investment in sports, with a well thought out strategy of spotting talent and training can bring success.
Indian sports have always been bedevilled by politics, corruption, nepotism and lack of a sports culture. The systemic problems of various sports federations can be attributed to a lack of vision coupled with rampant corruption, which has been the main cause of their dismal performance. For instance, the organisers of the Commonwealth Games in 2010 received bad publicity due to several scandals that had surfaced regarding procurement of sports equipment, building sports facilities, and other infrastructural projects.
The second reason is that the Indians sports federations are mired with controversies and corruption. In December 2012, the International Olympic Committee (IOC) suspended the Indian Olympic Association (IOA), after repeated warnings to the government for interfering in the IOA's election process. This move prevented promising boxers from participating in international tournaments. This reflected in their poor performance at the Rio.
Another sports body, the Indian Hockey Federation, has always been riven by politics due to two warring factions trying to wrest control over the federation. There are many more such examples of infighting in other sports bodies.
In a hard hitting comment on the overall state of sports in India, the Chinese state media, in an article, has listed several reasons behind India's repeated failure in the Olympics. They have blamed the Indian government for their lack of world class infrastructure and have also listed out poor nutrition, poverty, girls not being allowed to participate in sports, boys being coaxed into becoming doctors and engineers, accountants, the popularity of cricket over other sports, and India's fading hockey glory as other reasons for the failure.
The article also points out that if one considers the medals won as a percentage of the total population, India ranks last in Olympic medal number. India had won only six medals in the 2012 Olympics, while none were gold. In this year's Olympics, India had to be satisfied with one silver and bronze.
Another Chinese daily, while commenting on the sorry state of affairs in Indian sports, has blamed the Indian culture itself for discouraging sports, and being the main reason behind its stunted development. The article also blames Indian parents for discouraging their children from pursuing sports because it's a career path that comes with an uncertain future and lack of financial security. The article also blames cricket for dominating the sports sector in India, deterring children from taking up any other sport.
China has over 850,000 gyms and more than 3000 specialised sports facilities. Their continued success since the 1984 Olympics is a result of being heavily funded. However, the Chinese model of spotting talent and training may not work in India and Pakistan, as young children in China are uprooted from their families and given rigorous training to eventually become future champions. One drawback in the Chinese system is that when a child is found to be lacking the potential of becoming champion material, they are left to fend for themselves.
It is high time the Indian government evolves a national sports policy that encourages sports in schools and colleges. For this, equal emphasis on both sports and academics needs to be encouraged in schools. One suggestion would be to include sports as part of the syllabus so that parents do not prevent their children from taking up sports. After his 100 metres win, Usain Bolt credited his success to the robust sports system in Jamaican schools.
The government of India and Pakistan should take a leaf out of the UK sports policy and build world sports centres in cities, towns, and villages. Moreover, they should provide excellent sports training facilities, access to the best sports equipment, hire top class coaches, and encourage the sportsmen to participate in all Olympic events.
I fail to understand the poor performance of Pakistani sportsmen (with the exception of hockey and cricket), especially when they have well-built people in regions like Khyber-Pakhtunkhwa, Balochistan and Punjab.
Another example that can be taken from the UK sports model is to give handsome rewards to all podium winners. Lastly, only sports professionals, and not politicians, should be at the helm of various sport bodies and federations.
It is time that India and Pakistan come out with a comprehensive national sports policy with provision for large funding in sports if they want to achieve success in the 2020 Tokyo Olympics. We need to set a firm foundation for our young talent.