"Daddy, I'll eat pork tomorrow. I don't want to be a Muslim."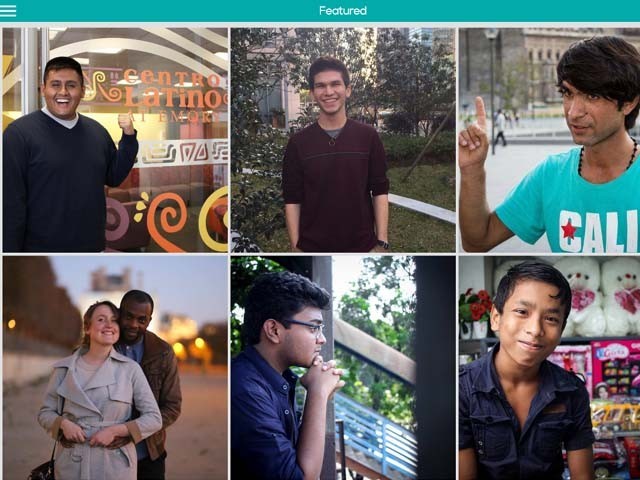 Some time ago, I came across an interview with Tahar Ben Jelloun – a Moroccan writer living in Paris. He talked a lot about things that any artist would talk about in an interview: his works and his inspirations, but what struck me most about his story was a short anecdote from his family life. Soon after the 9/11 attacks, his seven-year-old daughter had come to him and said,
"Daddy, I'll eat pork tomorrow. I don't want to be a Muslim."
The little girl was overwhelmed by the voices around her, that equated Islam with violence and hatred, so much that she wanted to detach herself from it.
I met Musa Malik, a young Pakistani entrepreneur, in a small café in Islamabad. I came across Malik and his work in the same way that millennials today make most of their ground-breaking discoveries — scrolling through my Facebook newsfeed. I saw one of my friends, who isn't too much of an internet aficionado, binge-sharing posts from a website I didn't know of. Intrigued, I clicked on the site's turquoise profile icon. I understood what had captivated my friend so deeply: stories of people, of all ages and skin colour, taken with both, a professional camera and an iPhone, gathered under a single banner — humans.
A few more clicks revealed humans., was an online photo-sharing platform enabling anyone to start an account and begin uploading stories (or simply browse through it, which has so far been my case). You see someone in a park or on the street, spark a conversation, take a picture, and then put it online from any place in the world.
"Hatred comes from ignorance. The more people know about one another, the more understanding they become," says Malik, describing his motivation to start the project.

"I want to bring people together. I truly believe that despite all these superficial differences, at the end of the day we're not that different at all. We may wear different clothes, speak with different accents, but we all love and cry the same way."
In a world where Muslims are continuously harassed for associating themselves with Islam, we need more people like Malik — people who are unapologetic about their faith but at the same time recognise the true value of global dialogue and cross-border empathy. Many try to dictate the entire world who we are and are not as Muslims; political and religious bigots throughout history and up till today have tried their best to divide societies along religious lines. The tragedy is that while we are busy fighting with each other, those same people who divide us become stronger, more influential, holding themselves up high on the pedestal of hatred and bigotry. If only we realised that our strength rests in unity rather than in blind submission to questionable authorities, there would be no limits to what we as a collective, global society could achieve.
"Daddy, I'll eat pork tomorrow. I don't want to be a Muslim."
Humans. received the official status of a Public Benefit Corporation given its vision of raising cross-cultural awareness and promoting global tolerance. A feature I adored while browsing the humans. website was the interactive World Map. After a story from a particular country is uploaded to the platform, that country turns to an increasingly darker shade of green. As Malik explains,
"The vision is to make the world map entirely green. It is a symbolic gesture to one day see a world without barriers."
Besides educating and connecting the global community, Malik also wants to empower talented and undiscovered photographers by giving them an opportunity to showcase their portraits to a global audience. This constitutes a refreshing counterbalance for our selfie-crazed times and is a chance to come back to the true purpose of photography — taking pictures of those on the other side of the lens, rather than ourselves. Although Humans. was launched just recently, it has already managed to attract contributors from nearly 40 different countries and has collected thousands of stories.
"Daddy, I'll eat pork tomorrow. I don't want to be a Muslim."
If a child is scared of the dark, it is not something to be worried about. However, if an adult is scared of the light, it is certainly something to be shocked at. Rather than involving ourselves in petty, inconsequential arguments, we should look at the larger picture in front of us. If we are able to set aside our differences, respect one another for our values and simply take each other as humans, there might still be some hope left for us. Otherwise my dear readers,
"Iss dunya ka Allah hee Hafiz hai."

(God is the only protector of this world.)