Did Louis Van Gaal's failed philosophy cost him his job?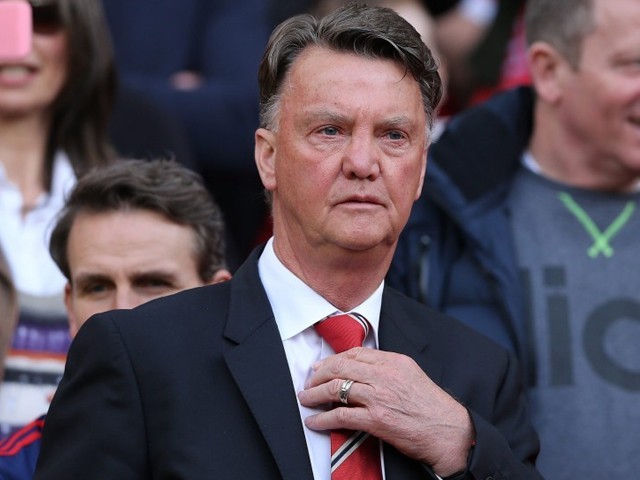 Almost two years ago, Louis van Gaal (LvG) was the centre of attention at the biggest football event on the planet – the 2014 FIFA World Cup. In the build-up to Netherlands crucial semi-final game against Argentina, BBC Sports justified Louis van Gaal being labelled as the tactical genius. No one would have thought that in two years' time, the same man would be heavily criticised and eventually sacked for the very tactics that were once glorified.
Van Gaal's announcement as the new Manchester United manager was met with great excitement and certainty. Excitement was generated by the hope that he would bring back the lost aura at Old Trafford, and fans were certain that their team would now win the Champions League Football. For a club of Manchester United's stature, winning titles was the utmost priority.
Van Gaal's failure to challenge for the league title – even after spending millions on transfers – ended his tenure at Old Trafford in huge disappointment. With the club barely in a better state since he arrived, LvG's stubborn attitude made his "philosophy" sound more like "failosophy."
LvG's refusal to take responsibility for the clubs regression was one of the main reasons why he was sacked. He wanted to keep fans in a state of denial by continuously quoting the fans must remain patient. I would have bought this if United had not spent millions on transfer fees. Like Paul Scholes said,
"They have spent £300m and they are sixth in the league. They have ended up in the Europa League after failing in a poor Champions League group. They should be competing with Barcelona, Real Madrid and Bayern Munich.

The last thing I want for Manchester United is to be happy with finishing fourth and winning the FA Cup. That's what Arsenal do."
What's more embarrassing about Scholes rant is that United didn't even finish in a Champions League spot. To add to this, they set a number of unwanted records under the Dutchman. Manchester United scored 49 Premier League goals this season; their lowest since the 89-90 campaign. Also for the second consecutive season, United ended the league term with a negative goal difference away from home.
Everyone at Manchester United must admit that Ed Woodward got it horribly wrong back in 2014, when he thought that LvG will continue the attack-minded legacy at the club. He said,
"He's got incredible energy and very importantly he likes attacking football. If you remember the Barcelona team (he managed) in the late '90s, who played incredible, attacking football, and those games we had against them in '98/99, that's the kind of football Manchester United fans love. It's part of our DNA."
If you still think LvG's reign wasn't that bad, these stats might help you see differently.
United made a total of 3,222 backwards passes during the 2015-16 league season, the most by any team. Remember when United was famous for its breath-taking counterattacking football? Well, LvG's 'failosophy' killed it. Earlier this season, Manchester United went 11 home games without scoring a first-half goal.
A double league "double" over Liverpool and an FA Cup title aren't enough to satisfy the Red side of Manchester. LvG wanted the Red Devil fans to settle for less. After every failed strategy he would go on and ask for more time. There were numerous games, especially this season, where United had to show intent, passion and aggression. The kind that used to be in this club's DNA, where United proved how badly they wanted to win.
Above all, LvG failed to implement a winning mentality. This wasn't helped by his disastrous routine of regularly putting players out of position.
Perhaps his most outrageous decision was to let go off too many strikers at once, and play Angel Di Maria as a false nine. After losing the support of fans and failing to deliver what was expected of him, it was only a matter of time before he lost the confidence of the board.
United had learned from David Moyes's time that letting go of a manager before the season ends (or during it), doesn't change anything. It is safe to say now that his arrogance played a vital part in turning his "philosophy" into "failosophy."