Hitchcock: The artist who wrote stories with a camera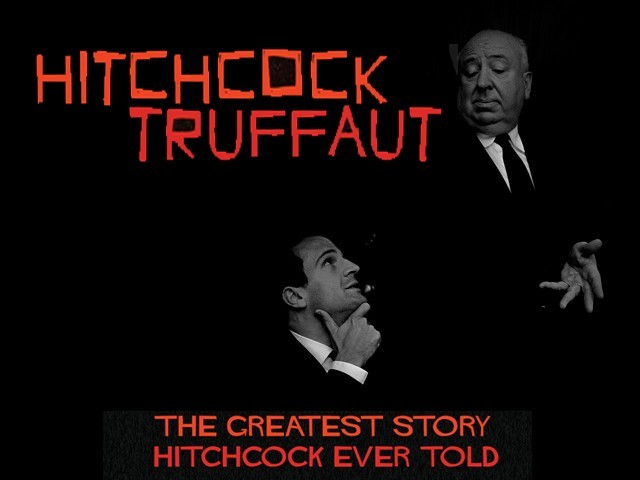 "Today we admit that a Hitchcock movie may be as important in art history as the publication of books by Gide or Aragon"

(French-Swiss film critic Jean-Luc Godard)
This work of art is like a pure paradise for those moviegoers who love to watch the Master of Suspense, Alfred Hitchcock's surrealist impressions, logic of dreams, sensitivity, vulnerability and lonesomeness. Writer-cum-director Kent Jones' latest venture is an insightful documentary about eight-day long meticulous interview of Hitchcock by French film critic, director, and the founder of the French New Wave, Francois Truffaut. The interview was conducted almost 50 years ago, in 1962, and after a few years, in 1967, Truffaut published it as an illustrated book-length tête-à-tête – Hitchcock/Truffaut (2015).
Jones' directorial work of the same name is inspired by Truffaut's book that has been recognised as a Bible in the cinematic world all across the globe. The documentary comprises of spick-and-span audio tapes of the original interview, black and white photographs of the two distinct directors, spectacular scenes of Hitchcock's impressive characters and noteworthy annotations by contemporary filmmakers, for instance, Martin Scorsese, David Fincher, Kiyoshi Kurosawa, Richard Linklater and Wes Anderson.
Based on auteur theory, Truffaut's notion was to tell everyone about Hitchcock's artistic genius and to compel the filmy pundits to understand his cinematic principles and techniques. After more or less 50 years, Jones intelligently and entertainingly marshalled some of the never-to-be-repeated clips of Hitchcock's movies to exemplify Truffaut's thoughtful opinion. To further solidify the case, he cemented it with modern-day directors and producers' appraisal about how revolutionary Hitchcock influenced their present-day work.
The director of The Grand Budapest Hotel (2014), Wes Anderson admitted he is influenced by Hitchcock's imagery,
"The visuals are so graphic and precise"
Japanese film critic and director, Kiyoshi Kurosawa, who is renowned for his Japanese horror genre, showed gratitude towards Hitchcock,
"Thanks to Hitchcock and his work in the US, I was able to dream of making films".
Boyhood (2014) famed that Richard Linkater admired Hitchcock's peculiar way of filming,
"He is the master sculptor of moments and times"
These sorts of comments/discussions along with movie clip turned the 80-minute documentary into requisite content for decoding the inimitable influence of thespian art as well as the comprehensive reference in understanding the fundamental part of his life's work and how his realism and surrealism was transferred into the pragmatist practice of saleable pictures. It is a magnificently detailed analysis of the work of a wonderful filmmaker.
Hitchcock invented the psychological underpinning of characterisation, clarity in script-writing, and capturing the invisible elements and touching the mysticism for developing the scene as well as character. He was the master of concision, speed and space – the must-haves for constructing a sequence. Sometimes, his characters can be identified as elements of scare and terror – from shaking with fear to trembling with love or feeling the immense pressure of guilt. By the time the film ends, spectators think they have watched a self-portrait of the filmmaker/writer.
If you are a fan of small details, silent scenes, suspense, slow movements and strong sense of visuals with no music, then you should opt to watch following Alfred Hitchcock movies.
Rebecca (1940)
It is a black and white psychological thriller cum mystery movie based on Daphne du Maurier's 1938 novel of the same name. The story is about the gloomy aristocratic widower and a young woman who becomes his second wife.
Rear Window (1954)
It is a mystery thriller based on Cornell Woolrich's 1942 short story It Had to Be Murder. It tells the story of a freelance photographer who is confined to his apartment after an accident. Just to kill the time, he starts watching his neighbours and one day he begins to suspect a murder.
The Man Who Knew Too Much (1956)
It is a suspense thriller and remake of Hitchcock's 1934 film of the same name. It is a story of a physician Dr Ben McKenna, his wife Jo and their son Hank who are on a touring holiday in Africa. They unintentionally witness a murder and become aware of a dangerous plot of political assassination.
Vertigo (1958)
The story is based on the 1954 novel From Among the Dead by Boileau Narcejac. The story revolves around a retired San Francisco police detective who suffers from acrophobia and a woman leads him to high places. He unknowingly becomes a character in an intricate plot.
Psycho (1960)
It is a psychological horror thriller, based on 1959 novel of the same name by Robert Bloch. Worried of stealing huge money from her employer, so that she can marry her lover, Marion Crane decides to stay at a hotel for the night.
The Birds (1963)
It is a horror film based on the 1952 novel of the same name by Daphne du Maurier. It tells the story of a spoilt young socialite Melanie Daniels. A seagull attacks Melanie, however, it is just the start of a deadly series of strikes by violent birds.
Loading ...