KGS isn't perfect but it isn't quite as bad as you may think either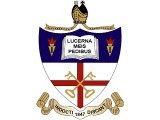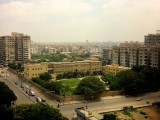 To some, Karachi Grammar School (KGS) is a name as synonymous with snobby elitism as it is with academic prestige to others. On the one hand, those enrolled in the school make us proud with an impressive list of notable alumni and achievements, in both national and international competitions. The same students also warrant spite for their reputation of being overly westernised, entitled and completely out of touch with the society in which they live.
But the question is, how did it get to this?
To understand that, we have to go back to colonial India in 1847, when the school was first established as the Anglo-Indian School by a Reverend Henry Brereton. Naturally, at the time the school would have catered to the children of British officials rather than those of the local populace, as was the case with many colonial institutions at the time. The way I see it, this could very easily be the start of the stereotype that still holds today.
Coming back to present day Karachi, the city has evolved significantly and is now home to over 10 million people. Karachi Grammar School still has not managed to shake off the identity of a colonial institution, except instead of catering to the foreign elite it caters to the (much worse) local elite. KGS is a school for those vain, wealthy few with a superiority complex matched by none, it's a place where they're among others like themselves, meaning others who too are too good for the rabble that surrounds them and are never really seen outside of a particular social circle, a particular part of town or a particular setting that just reeks of decadence.
At least, that's what it is to the outside observer.
I myself have been studying at KGS for about 12 years now, so I daresay I know what I'm talking about.
I'll be the first to admit, the school is not perfect.
However it isn't quite as bad as most people seem to think it is.
It is also true that we, unfortunately, have people who fit the above description. But that doesn't mean that they're the only ones, or that they constitute a large enough portion of the 2400 students to define us as a whole. And granted that some among us are, through no fault of their own, not quite in touch with their culture and language; considering it is not focused on as much as English is. And yes, the houses are named after British officers (something I personally, among others, have protested for some time now). Yes, you're also correct to acknowledge that it isn't easy to gain admission. But, despite all that, the school and the student body have definitely been taking steps in the right direction.
Using my own experience as an example, I've taken to speaking to my friends in Urdu, and have heard a fair amount of others doing the same. I've also noticed that, within a month or so, newly admitted students fit in just fine, irrespective of what background they came from. This year, some of the new additions to my group of friends had previously attended public schools but still get the same treatment that the rest of us do. I've also seen new students fitting in with the grade and into the school better than I ever have, primarily because I'm not a very social person.
On multiple occasions, whenever I meet people from other schools (in my case it's usually at an MUN) they automatically assume I'm obsessed with winning or that I'm generally unpleasant and unapproachable. On one occasion, someone told me they couldn't believe I was from KGS because I was "too nice".
And this isn't a one-time thing either; even my team members have had similar experiences.
It is interesting to see that a stereotype that is almost two centuries old continues to exist. But, what's even more interesting is that the snob stigma specifically applies to our school, even though there are many schools similar to ours.
Maybe because it hits so close to home, it feels that way.
Overall, I'll be the first to admit, we have a long way to go, but despite that, I'd like to be the first to defend the school for the progress it has made. After all, there is no such thing as a perfect system but still, we at the school are trying nonetheless.
Loading ...