When will the internet stop body-shaming people?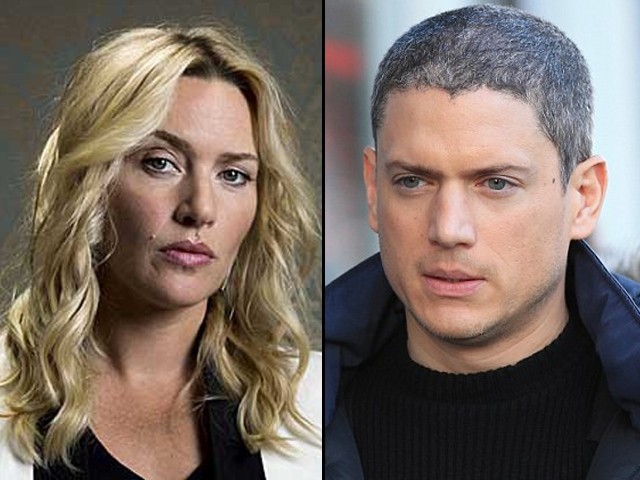 I recently saw the movie The Dressmaker. It's set in 1950s Australia where a woman comes back to her hometown to exact some revenge. She's a dressmaker and just so extremely talented, that she decides to use her talent to get back at those who may have wronged her when she was a young girl.
The title role called for someone dynamic and breathtakingly beautiful. Befittingly (no pun intended), the producers chose Kate Winslet, the 40-year-old, Oscar, Golden Globe and Bafta winning actress. Watching Winslet's astounding figure fill up the screen, dressed in Dior and Channel, romancing onscreen with Chris Hemsworth, an actor eight years her junior, I was reminded just how powerfully talented Kate Winslet really is.
She recently spoke about body shaming saying,
"I know a lot of young women are pressurised by what they see on the media". She added, "You only have one life. I don't want to waste it worrying about how I look or how other people perceive me to be."
The discourse on how actors and actresses in mainstream media 'look' is of course a legitimate one. It's the business of vanity, looks matter. Yet how much is too much? When does it stop being about how someone looks and begins to overshadow their work as a performer? When do people refuse to see an actor as anything but a 'fat' dude or a 'model-thin' woman? Both of these stereotypes are harmful for either genders, and definitely are a discredit to a performer's hard work.
Considering Kate Winslet again, it is often reported that she was told by her drama teachers that she was too fat for certain roles. She was nominated for an Oscar for her performance in Titanic, she won for The Reader and won a Bafta for her supporting actress role in Steve Jobs' Aaron Sorkin biopic. When you see Winslet's work onscreen – if the only thing that comes to your mind is what size of pants she wears or how she could lose a few more pounds – you're getting the art wrong.
Many actors and actresses have faced similar onslaught for being 'fat' or 'chubby'. Ariel Winters, Selena Gomez, Kelly Clarkson – basically everyone from Kristen Bell to Melissa McCarthy and Tyra Banks to Gabourey Sidibe have been shamed by people in the media for being too thin, too fat, too this too that.
While the majority of body shaming has been directed at women, the attack extends to men as well. Recently, Wentworth Miller, star of Prison Break TV series, was the subject of a meme that went viral.
Miller responded to it on his Facebook page and explained his struggle,

As an audience, we shower our love upon our stars in a heartbeat and take it away within heartbeats as well. The same fan base that creates these magnificent mirages also produces venom with equal measure. Such is the circle of star life. And thanks to social media, it has become even easier to hate on celebrities; known, popular, pretty, successful people who are within your reach – through your anonymous profiles. Sitting somewhere in the comfort of your own PJs, devouring your own anxieties in a tub of ice cream, it has become too easy to attack others for trying to become perfect just so they can sell you themselves better.
Wentworth Miller used his experience to educate all his viewers about suicide and depression. Kate Winslet used her own experience to teach young girls about learning to accept themselves and not fall into the trap of believing the perspective others have of them. While those are excellent measures to spread awareness of body acceptance, it would serve well to these pages that use such experiences and photos for cheap 'likes' and RTs. Sure, a lot of it is okay because humour means pushing the envelope, but maybe once in a while, we can use humour to not hate, but educate.
Loading ...