Can a gay marriage bureau help the Indian LGBT community find love?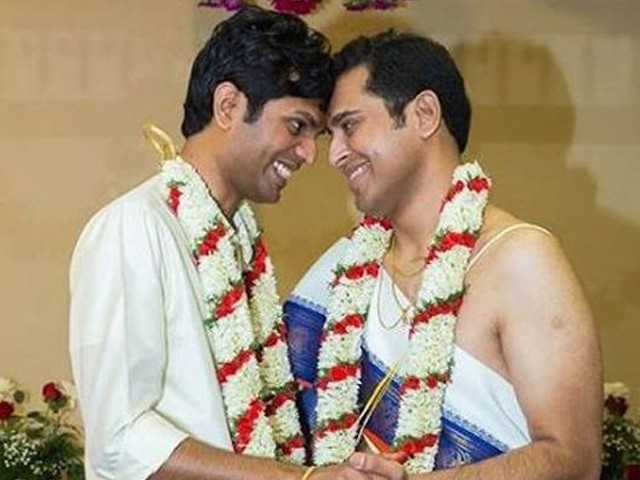 The thing about free markets is that where there is a need, a product or service to fulfil that need always emerges. It is this fundamental tenet of human nature that has been responsible for all growth and progress.
India recently got its 'first' gay marriage bureau, courtesy an entrepreneur who saw an opportunity and decided to pursue it. While such an endeavour may not be the first thing that comes to mind when one thinks of enterprise or business prospects, it actually makes complete sense.
The quest for a life partner is amongst the most important and time-consuming undertakings for single adults. Enablers like dating websites, newspaper classifieds, friends and family, and marriage bureaus help people find the right match, based on their interests and preferences.
Unlike in the West, the South Asian context for matchmaking usually begins and ends with the objective of marriage. Meeting someone and dating for a while before making a longer-term decision is still relatively unusual in this part of the world.
A traditional marriage bureau therefore does not raise any eyebrows and is in fact seen as fulfilling a crucial social responsibility. If the neighbourhood aunty is unable to find a suitable match for a youngster, the marriage bureau with its professional network will surely succeed in homing in on the right partner.
The acceptance of homosexuality has steadily risen around the world in the last few decades. In most of the developed countries, gays have acquired many of the rights that were traditionally reserved only for heterosexual couples, most significant of which is marriage.
Modern India has still not completely come to terms with the idea of homosexuality. Section 377 of the Indian penal code, which criminalises homosexual acts, symbolises the repression of the LGBT community. While modern India struggles with this, India's ancient civilisation has been far less critical of non-traditional sexual orientation.
Before the advent of puritanical Islamic and Victorian influences, Indian society was far more inclusive and liberal. It is that tolerance and openness that needs to be revived. The fact that there is an active movement underway, advocating the abolition of Article 377 is an important indicator of the direction society is headed in. The recent statement by RSS leader Dattatreya Hosabale, saying that homosexuality is not a crime, also points to an attempt by conservative leaders to align with the progressive voice in society, albeit grudgingly.
Gays are an integral part of society and have as much of a right to be happy and find love. It is important for society to move beyond established paradigms of love and marriage and understand that it is perfectly natural for some people to be attracted to the same gender. What two consenting adults do in their homes or how they choose to define their relationship is nobody else's business.
While India has still not legalised gay marriage, the concept has worked well in several other countries. The experiences from Europe and some US states provide ample evidence that it is entirely possible to have loving, nurturing same sex relationships.
The recently set up gay marriage bureau in India is therefore significant. It taps the latent demand that exists within the gay and lesbian community. Since they do not have the same access to the social networks of matchmaking aunties, they can rely upon the marriage bureau to help find their life partners.
Given the restrictive laws in the country, the marriage bureau would primarily match Indian members with those based in other parts of the world and not within India. It would almost be like traditional arranged marriages of NRI grooms and brides with their India based matches, albeit with a gay twist.
Of course it is not a social service and comes with a hefty cost. The membership fee is $5,000 is not cheap by any means, but perhaps for many, it would be a small price to pay if it ultimately helps them find love, companionship, and a fast track to an immigrant visa to a developed country as a spouse.
Trust an astute entrepreneur to gauge an opportunity and provide a solution to a need. This marriage bureau makes good business sense and at the same time makes life better for many. All in all, it makes a strong case for the benefits that accrue from both, a liberal society and an open, unrestrictive economy.
Loading ...