Afridi's comments in favour of India were not a "national shame", Miandad!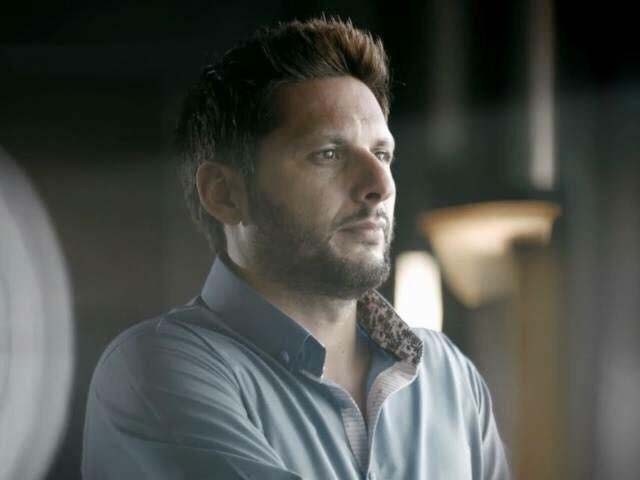 It has been a trend that whenever Pakistan tours India or vice versa, there are elements in both the countries that come up with preposterous statements to vitiate the atmosphere.  It was, therefore, not surprising when a few ex-cricketers of Pakistan took umbrage to the innocuous comments made by Shahid Afridi during a press conference.
In an attempt to create a cordial atmosphere, before the start of the marquee match with India, and also to pre-empt any possible hostility from the Indian crowd during the match, Afridi had stated that,
"We have always enjoyed playing in India and have been loved by Indian crowds more than crowds back home in Pakistan. Cricket has always brought people together and I think politics should be kept away from cricket."
I fail to understand why this comment should have led to controversies in Pakistan, prompting ex-cricketers like Javed Miandad, in a TV interview, alluding to Afridi's comments as a national shame. Immediately on the heels of his statement came a notice from the Judicial Activism Chairman Azhar Saddiq castigating Afridi and accusing him of hurting the feelings of Pakistanis. The notice pointed out that establishing diplomatic relations, or otherwise, is the duty of the government and not of a player, adding that the Pakistan team captain should not have issued such a statement. Further demanding that Afridi issue a clarification of his statement, failing which he had threatened to try him for treason charges under Article 6 of the Constitution of Pakistan.
I would like to remind both Javed Miandad and Azhar Saddiq that it was the same Afridi, who had defended the team after their loss to India in the semi-final of the 2011 World Cup, stating,
"In my opinion, if I have to tell the truth, they (Indians) will never have hearts like Muslims and Pakistanis. I don't think they have the large and clean hearts that Allah has given us."
Who can forget his daughter breaking down after the loss to India?
The Pakistan players had made several flippant comments in the past to please their domestic fans, and here are a few gems:
"I want to thank you back home Pakistan and where the Muslim lives all over the world (sic)."
What Shoaib Malik meant was that the Muslims living all over the world were collectively rooting for the Pakistani team, and that his team let them down with defeat. I'm sure Malik would not have meant what he had said, especially when a Hindu Danish Kaneria was part of the squad.
In 2011, Shahid Afridi, in a talk show on a Pakistani TV channel, said,
"It is very difficult for us to live with our nemesis or to have long-term relationship with them. Nothing will come out of the talks. Take a look at how many times in the past 60 years we have had a friendship and then how many times things have gone bad."

"Look, the media has a certain role to play. Media highlights the different aspects of an issue. For me, the media (Indian) is like a pain in the body. You have to deal with media and find solutions in the relationship with it just like we consult doctors," he said.

"Our media (Pakistan Media), which is criticised by people, is hundred times better than theirs (India Media)."
One must realise that such flippant and immature comments were made primarily to divert the disappointment and the ire of Pakistani fans over their dismal performance in the World Cup. Are our societies so weak, brittle and feckless that we should allow such immature comments to affect our relationship?
Ask any Indian or Pakistani player, and he would candidly admit the bonhomie that exists between the players of both the countries. I have heard senior Indian cricketers commenting on their personal bond with Pakistan players. Moreover, one must realise that players like Afridi and his ilk lack the suave of Imran Khan, as they are less educated and, therefore, and lack the communication skills.
I may recount a personal experience I had had when I bumped into Saeed Anwar and Abdul Qadir at the New Delhi airport a few years back. I went and shook hands with them, and I was bowled over by their humility.
Let us not question the patriotism of the Pakistani players, especially before the start of an important match. Such comments will only dent their confidence which is not good for Pakistan cricket.
Azhar Saddiq should remember that it is the cricketers of both the countries who have brought the people of both the countries together, and not the politicians.
Lastly, whatever may be the outcome of the India – Pakistan clash on March 19, 2016, we are expecting to see a scintillating match regardless, and it will be the game of cricket that will emerge as the winner.
Loading ...