Our advertisement industry can't even solve one problem with five solutions!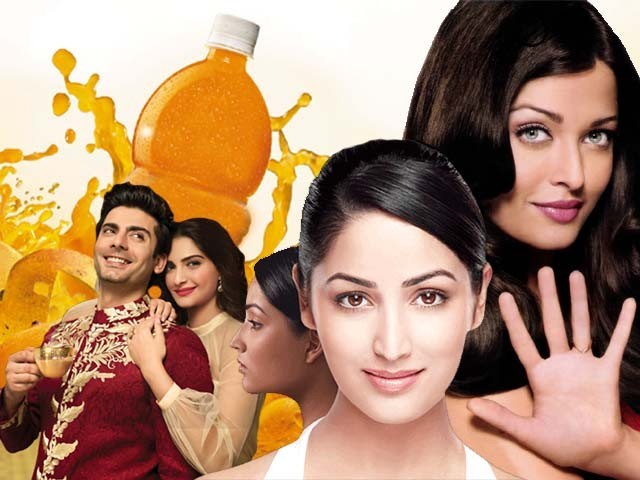 I was in my kitchen the other day and while washing dirty cooking utensils, I was cursing the time God decided I would be born a girl. I was using a Lemon Fresh long soap bar and suddenly all my dishes started dancing to a beautiful tune. All the cares of the world were forgotten and within five minutes, my incredibly filthy utensils were sitting in their respective places; squeaky clean and I was looking as beautiful as ever.
After having washed the dishes, I went for a long drive but the roads were jam packed with cars. The sun was shining in all its glory and the heat and dirt were proving to be an excruciating for all the commuters. And then out of nowhere, we came across the best mango juice anybody could have ever had.
So the most obvious thing we did was get out of our cars and start dancing and swirling. Elders, along with the traffic police, were no exceptions to this crazy fiesta. But all good things come to an end. The lights turned green, everyone got back into their cars and drove on happily to their respective destinations.
As soon as I got home, I discovered my face was covered in dirt and my hair was literally a mess.
And suddenly, after viewing myself in the mirror, I remembered I had some hair oil in my bag, capable of performing miracles, and a beauty cream named after a woman, which would transform me into Cleopatra within minutes.
I solved five of my problems with one solution, imagine. Then I challenged women all over the world and asked them if they had more fair and lovely skin than I.
A perfect end to a perfect day.
Sounds ridiculous, doesn't it?
Unfortunately, this is where the Pakistani advertisement industry is headed. When was the last time we came across an ad that may have changed our mind-set about a social issue? Clean sweep your memory and you will find nothing.
All we come across is overly glamourized photo shoots at exotic locations and a bunch of happy people dancing in the streets. Furthermore, our ad industry is way too focused on girls deprived of marriage prospects due to their dark skin, women experimenting with different soaps to get baby smooth skin or couples trying to get rid of dandruff.
From caring and loving moms in milk ads to talented bahu's in Banaspati commercials and finally to genius children eating milk biscuits, the standard of our ads is slowly deteriorating. And don't even get me started on a kung fu style dancing Pakistani chewing a gum or a beautiful housewife not sparing a saalan ka daagh (curry stain).
While there are various brands that have started to take initiatives on different matters through advertisements, the remaining are still oblivious to how great and impactful ads are made.
Beloved advertisers,
Pakistan and our cultural values have changed quite a lot. Trends are now changing and rigid societal roles are disappearing. This is the best time for you to break stereotypical barriers. Explore our culture, update yourselves on various social issues including the role of the gender in our society, along with other issues. We'd rather have ads that make an impact over exaggerated ads that only waste our time. Please stop wasting air-time.
Thank you,
A fed up Pakistani.