The big Kamal confession: What happens next?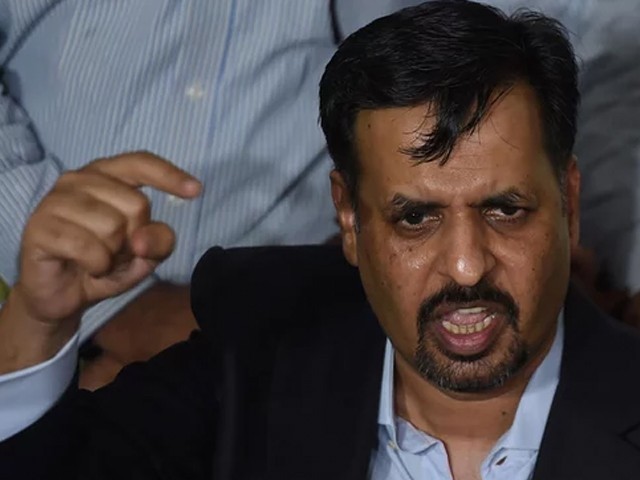 It takes exceptional courage to speak out against power abuse in Pakistan. To expose someone infamous for violent politics. To challenge the status quo. Regardless of the authenticity of claims, Mustafa Kamal exhibited extraordinary courage in an unprecedented tirade against the party's chief Altaf Hussain.
He accused him of working against the state and deceiving people of Pakistan. He exposed the internal workings of the Muttahida Qaumi Movement (MQM) and even made a revelation about the party's alleged links with Indian spy agency RAW. Interestingly, there was nothing too shocking about the revelations. It all sounds like familiar stories. A recent BBC report had also raised similar concerns by indicating a financial link between the MQM and the Indian government. What is deeply intriguing and distinctive about the whole episode is the fact that it came from a widely respected insider which automatically renders credibility.
The big question now is, what happens next?
Should MQM be worried?
Are we going to witness culprits being probed and held accountable?
While there have been numerous instances of disturbing revelations about the party and its notorious chief in the past, any decisive action has been rare. The Joint Investigation Team (JIT) report on the deadly Baldia factory fire incident is a case in point. Around 259 people lost their lives in what has been termed as the country's worst fire incident. Poor workers paid a fatal price for the factory owner's failure to pay extortion money.
Is there any hope for justice for the victims' families? Accountability has been missing from our story. Who could dare take any action? Who could dare catch the big fish despite enough evidence to get convictions? The federal government or worse, the Sindh government?
The scourge of corruption in Pakistan has been made possible by the excessive power abuse and acute lack of accountability. The ruling groups have traditionally crippled laws and institutions of accountability for personal gains. Selfish motives trump basic human rights. Dozens of children have lost their lives due to widespread malnutrition in Tharparkar. Karachi and the rest of Sindh is one big rotten mess because those in control are part of the rot. Politics in Karachi is characterised by a politics-crime-corruption nexus where the political parties, city district government are among land grabbing mafias. Organised crime and terrorism are rampant.
If MQM or the ruling party is so well-intentioned, why is the state of service delivery so dismal? Why is there no adequate water supply in the metropolis? If MQM is the only party that seems to care about the indigenous Muhajirs, why are the streets full of litter and manholes? Why do we still have dilapidated old style buses? Why is so much claimed and so little done?
Amid these facts, allegations of corruption and violence against MQM naturally seem to gain traction. The state of present mess has been made possible by the grand unholy alliance between the major political groups in Karachi. Both MQM and Pakistan's People's Party (PPP) have collaborated not for wider public good, but for protecting personal interests. Imagine MQM and PPP joining hands to improve food security in Tharparker region.
The blatant criminality and abuse of power by the rulers has gone unabated, until recently when the rangers posed a serious threat to the evil nexus of political leaders, gang lords and civil servants. But even they have faced considerable challenges in their attempts to clean the mess.
Ethnic grievances have informed the core of MQM's political strategy. MQM claims to be the only political party which represents the interests of the Muhajir community, however, it has done little in improving their life chances and providing them with basic amenities. Instead it has used the Muhajir rhetoric to create a climate of fear and hostility fuelling anti-Punjabi sentiment.
By emphasising ethnic differences, it has failed to inculcate a nationalistic sense of identity.
Given the recent revelations, it is high time MQM comes forward and provides the public an honest explanation for its wrongdoings. Aggression and personal attacks are no longer an option. The sickness on display and the devastation that has been perpetuated must end now!