Zoolander 2: Too many cooks spoil the broth!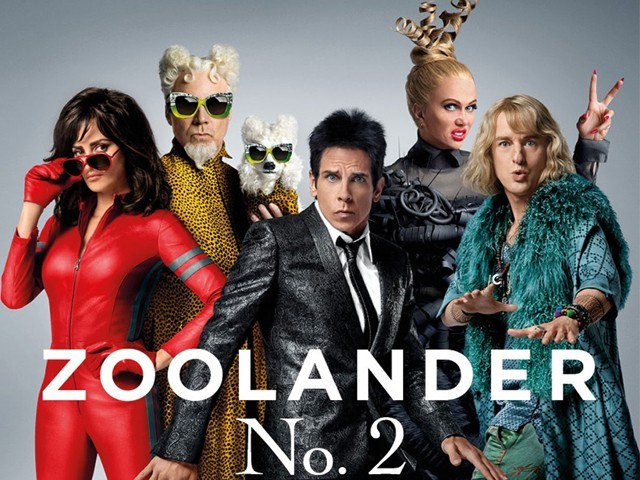 Fashion icons, catwalks, style statements, and cameo appearances run wild in Zoolander 2, the sequel to Zoolander (2001). Ben Stiller reprises his role of Derek Zoolander, a silly male model while Owen Wilson returns as Hansel McDonald, another male model who was Derek's arch nemesis in Zoolander but becomes his best friend in the sequel.
Stiller has appeared in notable movies including There's Something About Mary (1998) Mystery Men (1999), Meet the Parents (2000), Meet the Fockers (2004), Starsky & Hutch (2004), Night at the Museum (2006) and The Secret Life of Walter Mitty (2013) giving stellar performances in each but his role as Derek in his latest comedy and its prequel is perhaps too easy to forget.
Was the sequel of Zoolander much anticipated by viewers? The answer is in the negative!
At a time when Hollywood is buzzing with side-splitting comedies like Deadpool, Kung Fu Panda 3, and Ride Along 2, Zoolander 2 came like a fad that faded away within a week.
The movie has its ups and downs, and it doesn't really seem like a sequel. It begins with unknown assassins killing celebrities. Derek, who is now living in seclusion, away from the hustle and bustle, must come out of hiding and join hands with Hansel McDonald, to find answers. With ordinary waggishness, action, and suspense being the combination of the movie, the script itself is ordinary and presents nothing inimitable. The action scenes are predictable and do not entertain. Where the prequel had a few giggly bits here and there, Zoolander 2 does not have many of them, if at all.
Penélope Cruz playing Valentina Valencia, an Interpol agent working on uncovering the assassinations is a breath of fresh air. Her role could have been much better had her character not been abased to a chatterbox, plastic bimbo.
Other cameo appearances continue to deliver reprocessed humour, which is not funny at all. Celebrities appearing in cameos include MC Hammer, Sting, Kiefer Sutherland, and a few others. Naming them all will be a spoiler.
Will Ferrell returns to Zoolander 2 as villain, Jacobim Mugatu. His appearance, in the latter parts of the second half, somewhat saves the movie from being an utter waste of time. Moreover, where Stiller and Wilson are lead protagonists, it is Ferrell's comic timing which is better than all others in the movie. His antics actually make viewers laugh.
Stiller's character of Derek Zoolander could have been made much bigger than it was in the prequel, however, the script and the plot were not cohesive enough to get the job done. Watching the duo, Stiller and Wilson, was the only sigh of relief in a movie that does not offer anything clever, or amusing. It is Stiller and Wilson's on-screen chemistry and their ability to keep their scenes digestible that saves the movie from being a complete disaster.
The burden of making sure Zoolander 2 is being funny, which it wasn't, perhaps falls on Ben Stiller's shoulder, who has directed it.
The proverb of 'too many cooks spoil the broth' sits aptly with the movie as the script is monotonous despite having the brains of four writers behind it.
With the overuse of curse words, lustful language, and comic violence, the movie fails especially when compared to its predecessor. It seems the director and writers have tried their best to add humour but end up with senseless babble that fails to build the plot.
The climax of the movie is a mere 30 to 45 minutes in length and seems too cluttered with dialogues and action that the message – if there was any – seems to be lost.
At the end of the movie, all you will remember are Stiller and Wilson for their rigid faces, Penélope Cruz for her jabbering character and Will Ferrell for his comic timing.
It gets difficult for the audience to digest the excessive cameo characters that utter a line or two adding so much confusion that the story loses its charm. Even the action scenes seem to be glued together to form a sequence and with too much distraction due to nonsensical comedy and a parade of cameos, Zoolander 2 is a movie that will soon be forgotten akin to Zoolander.
If you are adamant on watching Zoolander 2, then do it only if you have no other plans.