Why aren't there any Sindhi or Baloch players in our PSL squads?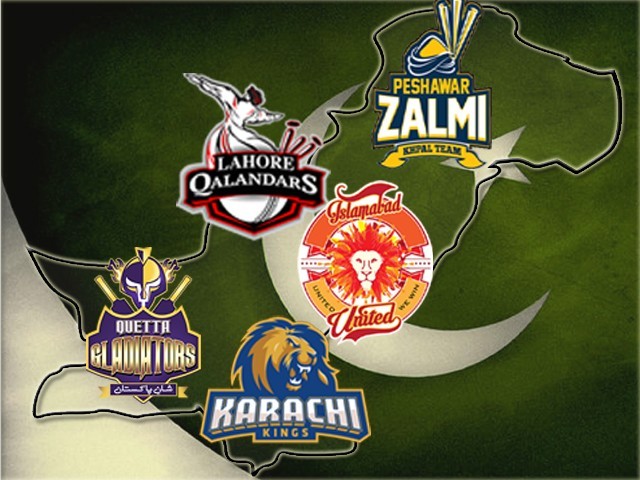 Watching an intense Pakistan Super League (PSL) match, my siblings and I had our eyes glued to the television screen. It was Quetta Gladiators versus Islamabad United. The Gladiators were playing brilliantly and I was quite focused on the match when my sister asked me a question that diverted all my attention away from the match.  
She asked,
"Are all the players playing for Quetta Gladiatorn born in Balochistan?"

After a momentary silence, I replied,

"No, not all of them, maybe some of them."
She asked the same question about the other four teams as well and my answer remained the same.
After the match ended and the Gladiators managed a big win, I started going through the PSL players' profiles on the internet. What I got to know after going through the profiles of all the players was quite shocking.
I learnt that I had been wrong when I told my sister that 'some of them' belonged to Balochistan. The truth is that from the entire 15 men squad of Quetta Gladiators only Bismillah Khan, a wicketkeeper batsman, is in fact Baloch.
That means that the team that is representing the provincial capital of Balochistan has only one Baloch player in its squad and he too has been restricted to being a standby player? Was this only done as a token to the province?
Shocking!
Same is with Karachi Kings, although the Karachi Kings has a few players amongst its squad who were born in Karachi, none of them are in fact Sindhi. Mir Hamza, Saifullah Bangash, Fawad Alam and Shahzaib Hasan are those few players.
Not only in the above mentioned teams, but in other teams also – Islamabad United, Peshawar Zalmi and Lahore Qalanadars – I couldn't find any Sindhi or Baloch players. There weren't any players from the parts of inner Sindh or Balochistan either, in any of the five PSL franchises. The only exception was Sharjeel Khan who was born in Hyderabad, but is Urdu-speaking. Not being able to find a single player from the Sindhi or Baloch community was quite flabbergasting as these communities make up more than one fourth of the entire population of Pakistan.
Even when you consider Pakistan's national team you won't find any Sindhi or Baloch player in the squad. It has been decades since a Baloch or Sindhi donned the national team's jersey. The same trend continues in the PSL.
Wasn't the PSL inaugurated to give rise to new talent in Pakistan and give them a proper platform to demonstrate their skills? Why is it that the tournament which is to become 'the second biggest' in the world after the Indian Premier League (IPL), as quoted by Mr Najam Sethi, not representing the whole of Pakistan, but only a few communities?
The PSL teams are crowded with Punjabis, Pakthuns and Urdu speaking players along with players from overseas. Sindhis and Baloch, along with many other Pakistani communities, are not given any opportunities to perform at this level and demonstrate their skills. PCB has made many promises in the past to overcome this situation, promises that were never kept. And the Sindh government did what the Sindh government does, it ignored the situation. Cricket stadiums and academies in inner Sindh and Balochistan still remain underfunded or are not functional at all.
One wonders about the many Baloch and Sindhis who could have been cricketing greats, but were not given the opportunity. The Pakistan Super League also hasn't given this opportunity to them. The league has gotten off to a great start and as a Pakistani I am both, happy and excited for the league, but I would be proud to see our young Sindhi and Baloch brothers showing off their talent along with our national heroes.
Is this asking too much?
Loading ...