This Valentine, stay at home!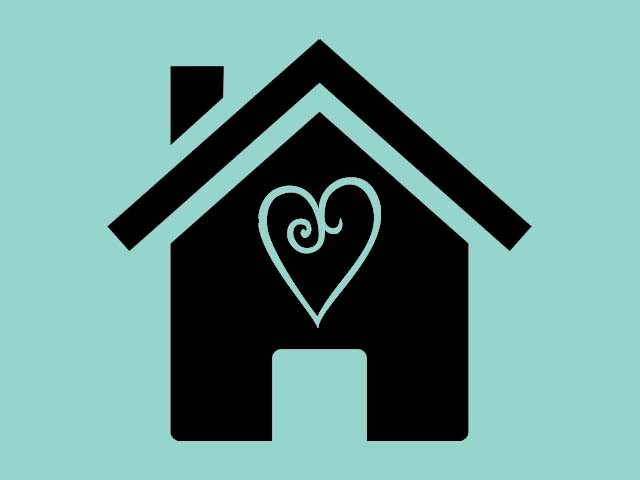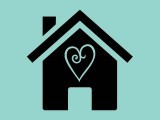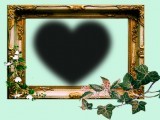 ­­­Kiss all your prior engagements goodbye, Valentine's Day is just around the corner. It has to be celebrated with fanfare as the tales spill over to the next day, being shared on WhatsApp, Facebook, etc. The wives boasting about how their affluent husbands took them for a very romantic, candle-lit dinner to a fancy restaurant becomes the talk of the town. The pictures are uploaded as proof. An open invitation to the green-eyed monster!
Reality check please.
Valentine's Day (commercial) celebration is with your significant other at a restaurant having an overpriced, banal meal, surrounded by strangers with inquisitive waiters circulating like vultures. Conversation in this setting is elusive because of the noise level and the hawk-like presence of the staff eager to present you with the cheque even before you finish the meal. Romance is not the first thing on your mind as you hurriedly consume (yes, consume not enjoy) your food to do justice to the exorbitant amount your doting husband is paying.
The rushed quotidian experience is hardly conducive to a memorable, romantic evening. In a conversation about the purpose of Valentine's Day with my grandparents, I was persuaded by them that love is not supposed to be materialistic, glamour, glitz and money can't bless you with eternal happiness. On their 45th wedding anniversary I finally dared to ask how they still loved each other in a world where happy marriages only existed in fairy-tales. My grandfather laughed and replied,
"My child, we never complicated our lives. I don't recall taking her to lavish restaurants, buying her exuberant gifts or doing God knows what kids these days do to please each other. We have our dinner together every day and every part of my body enjoys it."
Convinced, I now question this whole farce celebration of love on Valentine's Day. What can be more enchanting than a romantic meal prepared with love and dedication by your benevolent partner? Surprising your partner with a homemade three-course meal served amidst a bouquet of their favourite flowers, scented candles and fancy tableware will definitely conquer their heart. This will definitely strike the right chords of their heart and soul. No venue can be more magical than your house where you both started a new life together. I have gone ahead and planned a menu to free you from the qualms of planning.
Starter: Tangy, clear green chili infused umami Thai soup (guaranteed to steam things up and curb that hunger too).
Main Course: The magical tangerine chicken with its battered, fried crunch drenched in a sweet, orange, chili sauce served with steamy oriental Chinese rice. This is fancy comfort food to discourage late-night refrigerator expeditions.
Dessert: The ultimate red velvet cupcake. It's rich and light dressed with a smooth cream-cheese dollop promising euphoria marking the perfect end to a romantic meal.
If penguins propose to each other by offering a pebble why can't you gamble your partners heart in less than Rs1500? Below is the key to the perfect Valentine's Day meal.
Ingredients:
Water – 1 litre
Chicken powder –2 tbsp
Green chilli – 4 to 5 (sliced and seeded)
Rice – 1 tbsp
Lemons – 2
Salt – To taste
Instructions 
1. Boil water
2. Add marinated chicken, green chilli, lemon juice and chicken powder.
3. Stir fry rice and add to the soup.
Ingredients for marination
Chicken breast – 100 grams (sliced)
Corn flour – 1 tsp
White flour – 1 tsp
Oil – ½ tsp
Ingredients for chicken
Chicken – 500 grams (boneless)
Flour – 1 cup
Olive oil – 1½ tablespoon
Ingredients for sauce
Soya sauce – 2 ½ tbsp
Vinegar – 1/3 cup
Brown sugar – 1 cup
Red chilli – ¼ tsp (crushed)
Garlic – ½ teaspoon (crushed)
Lemon juice – ¼ cup
Orange juice – 2 to 3 tbsp
Orange zest/peel – 1 tbsp
Salt- to taste
Green onion – 2 tbsp (chopped)
Water – 1 ½ cup
Cornstarch -3 tbsp with water
Instructions
1. Put all the ingredients for sauce except for cornstarch and green onion in a pan.
2. Bring it to a boil. Let it cool for ten minutes.
3. Pour half a cup of sauce in an airtight box and marinate chicken in it. Place the box in the fridge.
4. After 1-2 hours take the box out. Add flour and oil and shake well to coat the chicken  evenly. Pop it back again in the fridge for at least ½ an hour.
5. Heat oil in a pan and fry the chicken
6. Once fried, take it out in a plate lined with tissue paper.
7. Put the leftover sauce on the stove and heat it. Add the corn flour mixture when it comes to a boil.
8. Add the fried chicken to the sauce.
9. Serve with stir fried rice
Ingredients (Cupcakes)
Flour – 3 tbsp (less than one and a half cup)
Corn flour – 3 tbsp
Baking soda –  ½ tsp
Vinegar – ½ tsp
Buttermilk – ½ cup
Red colour – 2 1/2 tbsp
Cocoa powder – 1 tbsp
Vegetable oil – ½ cup
Butter – ¼ cup
Eggs – 2 (seperated)
Sugar – 1 cup
Vanilla essence – ¾ tablespoons
Ingredients (frosting)
Icing sugar– 2 cups
Cream cheese – 200 grams
Milk/cream – 1 to 2 tbsp
Butter – ¼ cup
Vanilla extracts – 1 tsp
Instructions
1. Pre-heat oven at 180 degrees.
2. Sift flour and cocoa powder in a large bowl.
3. Beat butter and sugar together. Then add in oil.
4. Stir in egg yolks ,vanilla and  food colouring.
5. Add buttermilk altering with dry mixture to the eggs mixture.
6. Beat egg whites until stiff and fold in the mixture.
7. Lastly, mix the baking soda and vinegar, and quickly add it to the mixture.
8. Put the mixture in a muffin tray and pop it in the oven.
 Instructions for frosting:
1. Beat cream cheese and butter together.
2. Add icing sugar slowly, followed by milk/cream and vanilla essence.
3. Put the mixture in a piping bag, swirl and pop. I don't put too much frosting since red velvet cupcake has its own charm for me, but you might do anything you like.  
Romance away!
All Photos: Mahrukh Nadeem