"Bajirao Mastani" deserves a solid four out of five stars!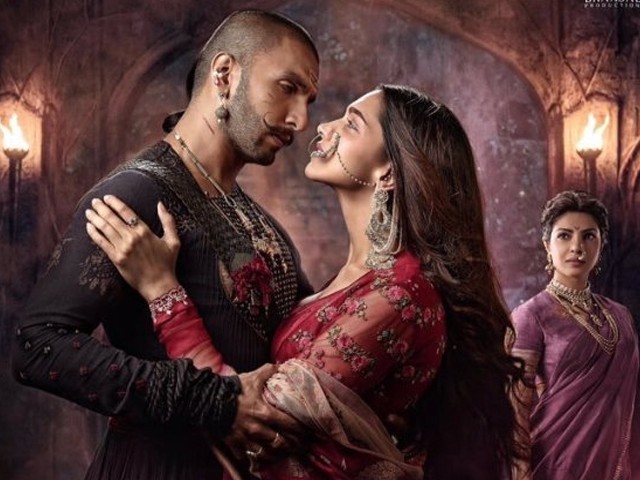 Sanjay Leela Bhansali is one, of a handful filmmakers, who has the talent to create a larger than life experience for his viewers. The cinematic prowess he displayed in "Hum Dil De Chuke Sanam" and "Devdas" was exemplary. His latest endeavour, "Bajirao Mastani", however, has surpassed even his own tremendous standards.
Ranveer Singh is a prolific actor eager to take on many different roles. His ability to appropriate every character he plays is quite impressive. If you are still in awe of his depiction of Ram from "Ramleela", prepare to be blown away by his newest venture.
Deepika Padukone is, as expected, a box-office queen. Today, her name possesses the capability to generate as much revenue as the three Khans. Priyanka Chopra (you might know her as Alex Parrish these days) is also one of the most bankable actresses of B-town. With these three actors at the helm, "Bajirao Mastani" is sure to rake in a lot of success.
A tale of romance, patriotism and relationships, Bajirao (Ranveer Singh) is a Maratha and is selected as the Peshwa (leader). He is married to Kashibai (Priyanka Chopra). Soon after becoming the Peshwa (leader), Bajirao is approached by Mastani (Deepika Padukone) to help save her kingdom. After saving Mastani's kingdom, love blossoms between the two, and a riveting story unfolds.
I'm convinced that Singh must have done extra research into his character. His diction, form, tone and confidence make him stand out amongst other actors of his generation.
Chopra showcased, love, jealousy and courage, with a dash of innocence, in Kashibai's character. She'll definitely sweep you away with her performance.
Padukone as Mastani is very believable. She relayed her character's strength effortlessly. I cannot imagine any other actress performing this role.
Aditya Panscholi is effective in his role as Pratinidhi. Milind Soman performed adequately and Mahesh Manjrekar could have done better.
It wouldn't be wrong to say that the three big names in the film (Singh, Padukone and Chopra) should be credited with carrying the film to success.
The music from "Bajirao Mastani" is hummable. In relation to direction and cinematography, it is a classic and will be remembered for years to come. Sanjay Leela Bhansali deserves to walk away with multiple awards for his latest creation.
If you are looking for a grand cinematic experience with elements like love, conspiracy, courage and patriotism fused together then "Bajirao Mastani" should definitely be your pick of the lot, without a second thought.
I would rate the film a solid four out of five.