I live in Ireland and feel insulted that the Irish Consulate is delaying visas to Pakistanis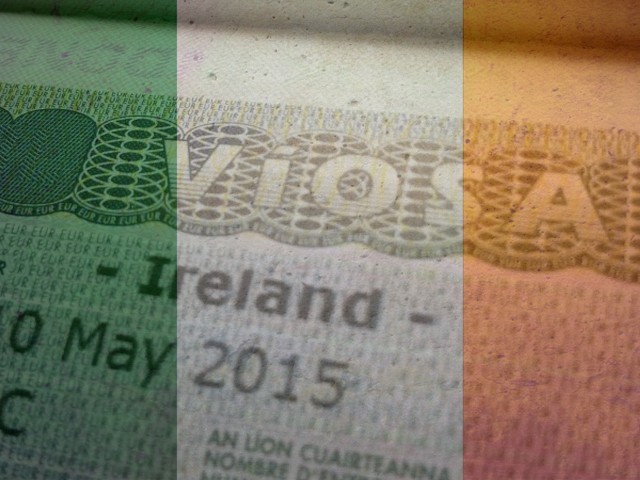 I am writing this in staunch protest to the lethargy that plagues the staff at the Honorary Consulate of Ireland in Pakistan. It is a serious matter, and we must find it within ourselves to sympathise with the poor sufferers.
I have been working in the Republic of Ireland as a doctor for the past two years. Despite all the tenacity that my experience has granted me, I could not rid them of their ailment.
Ireland is a magnificently beautiful country. From the day I arrived, I wanted to bring my parents to this piece of heaven for a trip. My plans started to materialise in the month of June when I began filing their visa application. We found out that Gerry's International is now handling the visa application for the Irish consulate, so we visited their website to book an appointment to lodge the visa application.
At this point I should tell you the consequences of being infected with a condition of lethargy. It leads to a severe circumstance of incompetence. It paralyses one's ability to function, in a manner that is chillingly similar to being decrepit. Moreover, it possesses the capability of inducing feelings of anxiety, anger and frustration in other people. I fell victim to its monstrous hold.
Due to a technical error with the software at Gerry's, we couldn't book an appointment for a period of three months, because it took them that long to fix the glitch. Finally, after waiting for more than three months, the problem was rectified at the end of September. My parents finally got to file their application on September 29, 2015. The usual visa processing time for the Irish visitor visa is four to eight weeks. I waited eight weeks to pass by so that I could make the travel arrangements for my parents. I kept on checking the visa list every week to see if my parents' names had appeared. Every week I was disappointed.
Unbeknownst to me, the effects of someone else's lethargy were creeping into my consciousness.
I checked the visa processing times on the Irish visa website and it mentioned that they are processing the visa applications that were received in the month of October. I was absolutely elated and I hurriedly checked the visa list again. There was still no sign of my parents' names.
That's when the worst of the symptoms set in. Distress, annoyance, exasperation.
I decided to email the visa centre here in Dublin to ask about the status of my parents' application. To my utter surprise, they replied saying that they had received the application on November 29, 2015, and it will take another four weeks from the date of receipt in Dublin to the visa decision.
So it took us five months to get the visa application to Dublin.
Three months were wasted by Gerry's International.
The consulate in Pakistan took another two months.
As of now, I have emailed the consulate twice but have not received a response.
I have come to realise that this is not a rare affliction, in fact, it is an endemic. Every single Pakistani expatriate in Ireland suffers from the same problems when it comes to visa applications for their families.
The Irish consulate in Pakistan, perhaps deliberately, delays sending applications to Ireland for two to three months, despite knowing that the processing time is considerably less than that. The fact is that the consulate in Pakistan is an honorary consulate and is not answerable or accountable to anyone.
I don't know who to complain to or who to approach. Are my parents and I meant to suffer silently, without any respite? Will this condition of lethargy pass?
The way that the honorary consulate in Pakistan treats Pakistani citizens is worse than any public sector office. I feel insulted and humiliated. And, unfortunately, there is no cure for that.