Spectre: 007 ends not with a bang but with a whimper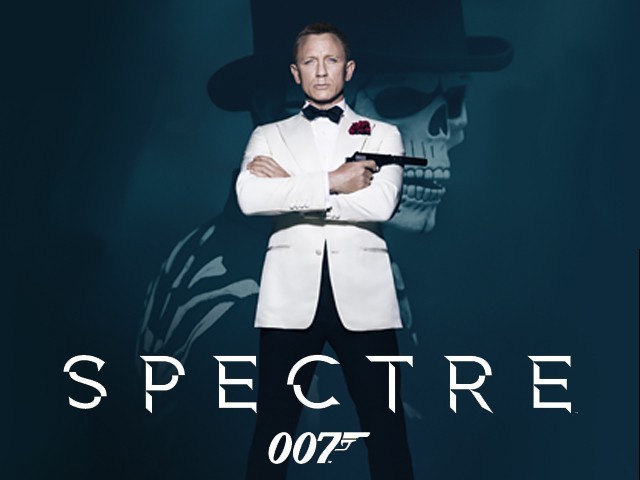 Daniel Craig's residence as James Bond has proved to be a highly successful one this far. Barring the unfortunate misfire that was Quantum of Solace, the series has found new life under him and with a new-found sense of gritty realism and some much-needed nuance, has been able to soar to new heights.
With Spectre though, there's a sense of this being Craig's last outing, especially considering the lack of interest he's expressed in reprising the role. So there was a considerable amount of pressure on director Sam Mendes (also doing his last Bond film) to somehow top Skyfall and send off the series on a high.
Does Spectre do that?
Well…mostly.
Set almost immediately after the events of Skyfall, Spectre finds Bond a troubled man. His mentor, M, is dead. MI6 is crumbling under a newer, high-tech organisation led by the mysterious Max Denbigh. And after receiving a cryptic message from the past, Bond is on a trail of breadcrumbs to uncover the truth of a mysterious and shady organisation that is not only responsible for major terrorist attacks around the world, but one whose leader shares a chilling history with him.
What's appealing about Spectre is that it is a very entertaining and massively enjoyable addition to the 007 cannon. It is a very different beast compared to Skyfall, and unlike, Skyfall where Mendes essentially threw away the Bond movie formula, this time around he chooses to stick with it.
Spectre opens with perhaps one of the most memorable opening scenes of any Bond film, a thrilling tracking-shot set against the backdrop of the Day of the Dead festival in Mexico City. The car chases, the helicopter fights and the exotic locations are as enthralling as ever, but this time around, the story is far more expansive as compared to the previous three entries and this is something that often proves to be the film's worst nightmare.
Mendes's direction really helps the movie and once again, he's able to keep that serious tone intact, while also adding some levity which has been sorely missing from the previous entries. The film also happens to look gorgeous and why wouldn't it? It's shot by cinematographer Hoyte van Hoytema, who previously did Christopher Nolan's Interstellar.
Craig's presence as Bond reaffirms why he's one of the best actors to take on the part and he's complimented very well by fantastic ensemble cast that features the likes of Ralph Fiennes, Lea Seydoux, Ben Whishaw, Christoph Waltz, Andrew Scott, Dave Bautista and Monica Bellucci, out of whom Whishaw nearly steals the show as Q.
But Spectre is often let down by the heavy-handed screenplay credited to four screenwriters (John Logan, Neal Purvis, Robert Wade and Jez Butterworth) which seems to drag out each and every story beat, especially a murky Snowden-esque subplot about digital surveillance featuring Andrew Scott's character that tries to tell a timely story but fails to truly hit home its message, and as a result only serves as a distraction to the far more exciting action.
Now there are certain things you come to expect from a Bond film, most notably the Bond villain, and you really can't go wrong by casting Christoph Waltz in that role. However, unfortunately, the film doesn't know how to use him and after some great build-up, Waltz's Oberhauser proves to be a massive disappointment.
On the bright side, Dave Bautista is amazing as the Bond henchman, in an understated and nearly wordless supporting performance, providing major antagonism to Bond at key moments of the film.

Photo: IMDb
On the whole, Spectre is a perfectly enjoyable Bond film that boasts some of the best and most thrilling set-pieces in the franchise's history. Unfortunately, character and plot are thrown out the window.