Why Uber should stay far away from Pakistan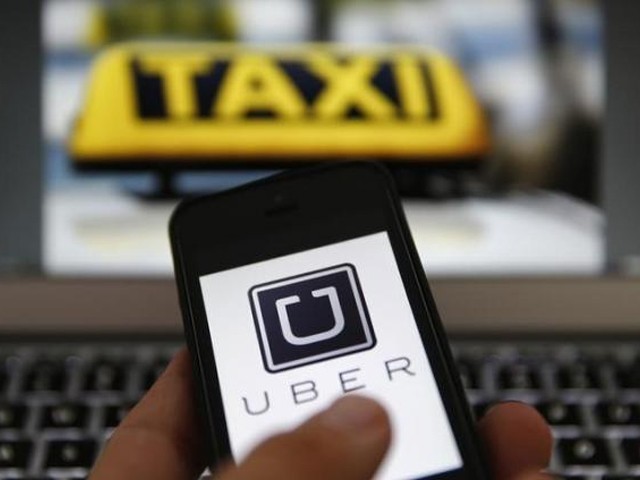 Uber, a company worth around $50 billion has decided to launch its operations in Pakistan – wonderful news for our developing nation, is it not? Well, in actuality, not really.
Uber is a controversial private taxi service currently based in over 60 countries, and is notorious for the numerous legal, safety, regulatory as well as privacy issues it faces. Before I expand on these risks and issues, let me first brief the readers on what Uber is and how it operates.
Uber is a web-based service through which you can ask strangers in your vicinity to arrive at your destination and give you a ride, much like a private taxi. The payment is conveniently charged from your credit card. It's easy for anyone to be hired as a driver for Uber – all that is needed is a working car, a license and a 13-minute YouTube video to be watched. Though it sounds like the perfect, simple idea, probably causing you to say, "Why didn't I ever think of this before?", it is just too good to be true.
First of all, the fact that anyone with a working car can drive an Uber taxi leaves a huge question mark on the security of the service. The driver could be anyone; a teacher and a criminal have equal chances of being your driver. In August 2015, it was discovered in Los Angeles that four drivers had been allowed to operate by Uber despite having records of manslaughter, identity theft, child exploitation and DUI. Though Uber runs background checks and promises that, "ridesharing and livery drivers in the US are screened through a process that includes county, federal, and multi-state criminal background checks", these security measures have been criticised for being too easy and simple to evade.
To date, three deaths have been reported in Uber accidents, five alleged kidnappings, 10 cases of imposters, over 30 charges of sexual assaults and harassment incidents and 17 cases of physical assaults. Keeping in mind that these incidents have occurred mostly in developed and leading nations including the US, Australia and Britain, we can only imagine the security threats that Uber faces in Pakistan – a country already greatly disturbed by terrorism.
What is worse is the fact that many a times, Uber's management acts highly irresponsibly in times of such issues. In January 2014, Syed Muzaffar, an Uber driver in San Francisco was responsible for running over and killing a six-year-old girl. Uber denied any responsibility for the driver's action, even though it was later discovered that Muzaffar was previously convicted for reckless driving – another failure of Uber's background checks.
Moreover, Uber claims that to keep personal information private, only the first name of the rider is provided to the driver. However, their claims of privacy remain doubtful. In March 2014, Olivia Nuzzi shared her disturbing experience with Uber on The Daily Beast. She writes,
"At the end of the ride, the Uber driver asked me if I had been near Lincoln Centre a few hours earlier. I said I hadn't, since I didn't remember walking past there. Then he took out his iPad. 'Really?' he asked. 'Because you look like this girl,' he turned the iPad around to face the back seat. To my surprise, I saw a full-length, close-up picture of me, wearing the workout clothes I'd had on an hour previously."
Of course, the woman immediately filed a complaint and the driver was fired, but that it is not where it ends. Contrary to Uber's claim of keeping contact information private, the driver managed to contact her via email and Facebook.
Uber's short history already overflows with great amounts of such horrifying incidents. Adding to that are the legal challenges it is always faced by in several countries and has been subjected to protests from taxi drivers, taxi companies, and governments around the world.
In San Francisco last year, the district attorneys filed a civil suit against the company and sought a permanent injunction against the service regarding their claim that its background checks screened out drivers who were committed of a crime.
To date, protests have been staged in countries including Britain, Germany, Spain, France, Italy, Brazil, China and in India – where a 26-year-old passenger claimed of being raped by her Uber driver. Often these protests and other legal issues have led to the taxi service being banned in certain regions of countries including Japan, Thailand, France, Brazil and South Korea.
To say the least, a company already leaking with abundance of issues and risks may very well prove to be perilous to users living in the sensitive areas of Pakistan, as it already has in numerous other countries. Though the cities of Pakistan do need an overhaul in the ever deteriorating taxi services, Uber is not necessarily the best choice – in fact, it is amongst the riskiest choices.
Pakistan already has a long path to tread towards stability in the region. Although terrorism is in decline, petty thefts and street crimes still soar along with cases of sexual harassment and rape. Plus, owing to these conditions, in a country where people are already afraid to even confront a stranger on the street, I doubt that the idea of strangers giving other strangers rides in their cars would thrive. Perhaps it may manage to work in a few posh areas of cities such as Lahore, Karachi and Islamabad, but other than that, I see a dim future for Uber in Pakistan, at least for now.
In terms of security and privacy, a taxi service in control of the respective provincial governments would fare much better and it is, after all, their responsibility to provide the citizens with comfortable means of public transportation.
In the end, I believe it would be the better choice for both Pakistan and for Uber to stay away from each other. The problems that Uber may bring to our nation; I will leave to your imaginations.